Alonso 'delighted' to welcome Szafnauer to Alpine – as new Team Principal hails 'great potential' of squad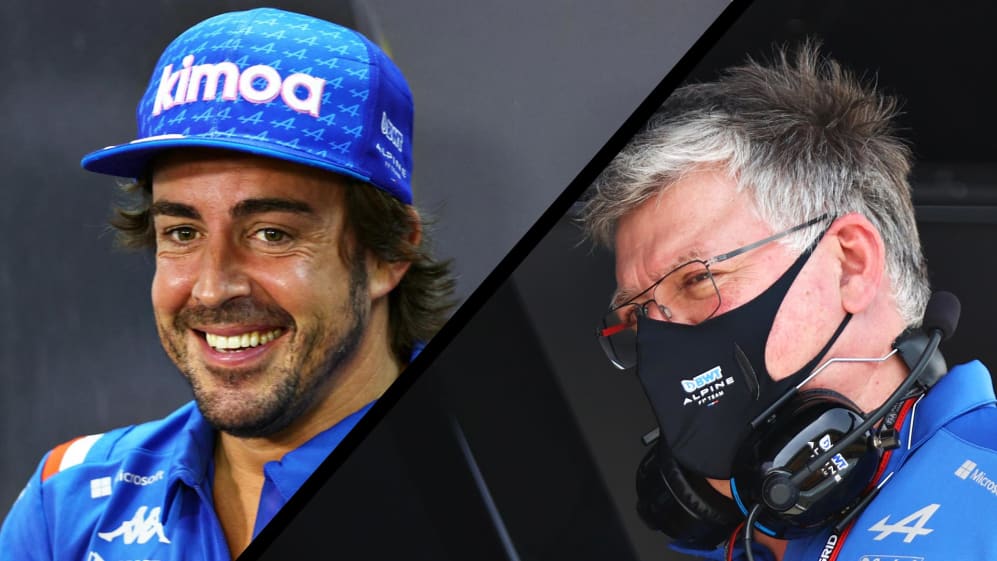 Alpine's new Team Principal Otmar Szafnauer has won over two-time champion Fernando Alonso, the Spaniard having hailed the impact of the ex-Aston Martin boss.
The French marque made a number of high-profile management changes during the winter break, Alpine CEO Laurent Rossi having drafted in Szafnauer from Aston Martin, while promoting Pat Fry to Chief Technical Officer, and Matt Harman to Technical Director. In Bahrain, Alonso remarked on new Team Principal Szafnauer's impact on the outfit's motivation.
READ MORE: Alpine's Esteban Ocon sets the top time on red flag-affected morning of Day 2 in Bahrain testing
He said: "Yes, I spoke with him in the factory, at the simulator day I had before Bahrain, and yes, he's into that. And he's working flat-out.
"He has a lot of experience as well, and yes, he's bringing a lot of motivation to all of us, so it's a great addition to the team. We have high hopes that he will help us to grow quickly and yes, we are delighted to have him."
The Spaniard added that he is fully onboard with Alpine and Renault's aspirations to make the F1 squad a championship-winning team again in the short to medium-term. Alonso of course won his two F1 titles with Renault in 2005 and 2006.
"We think that we can have a chance, maybe with the new set of regulations that started this year, that in a short/medium term programme, Alpine should be capable of fighting for a championship. That is why we're here and why we work so hard. There is the budget cap in place, there is all these things that Formula 1 went into, and I think there is a possibility for everyone and that's [why] Alpine and Groupe Renault in general is here."
READ MORE: 'I know how good Alpine can become' says new Team Principal Szafnauer, after launching 2022 challenger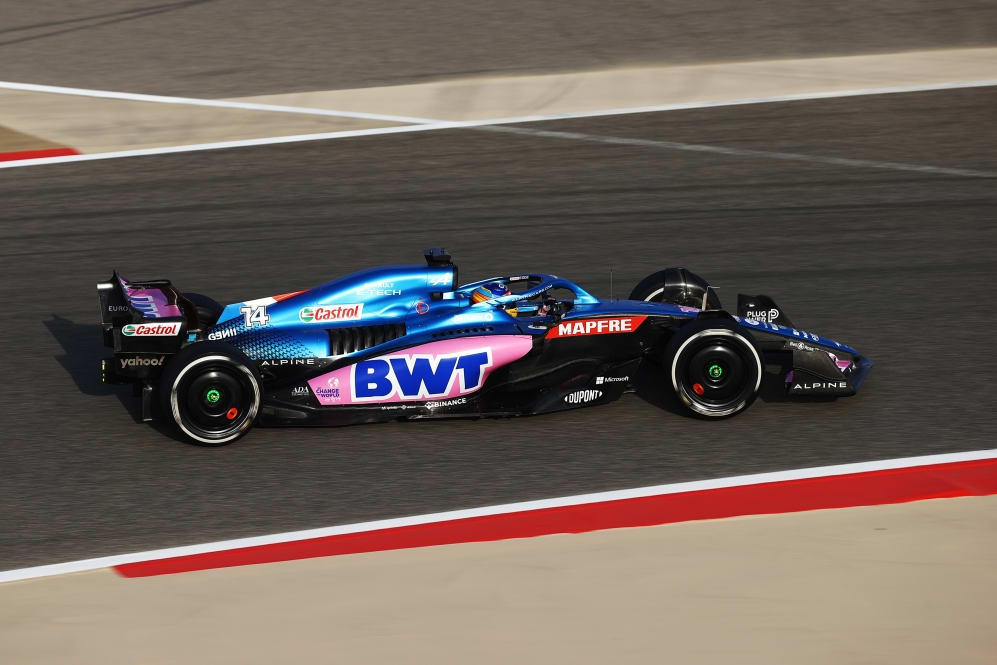 Szafnauer was equally as complimentary about Alonso, the new Alpine chief saying on Friday: "[He's a] double world champion, you know, still as hungry as ever, wants to do really well, pushes the team, very competitive individual, so I look forward to working with him."
READ MORE: Sainz fastest on disrupted second day of pre-season testing in Bahrain
And the Alpine Team Principal was also excited about the potential shown by his new team.
"Yes, great potential – you know, like-minded people pulling the same direction, wanting to do well. They've got a great history there, they've won before, good infrastructure – so I really look forward to working with them all," he concluded.
F1 TV Pro subscribers can watch Bahrain pre-season testing live and on demand, access exclusive live timing, as well as Tech Talk debriefs. Subscribe now and save 20% on your Annual F1 TV Pro subscription. Offer Valid in selected territories on web and apps until March 13. T&Cs apply
Coverage of the Official Pre-Season Test is also available live in selected territories via your F1 broadcaster.