Feature
ANALYSIS: How Rossi aims to make Alpine world title contenders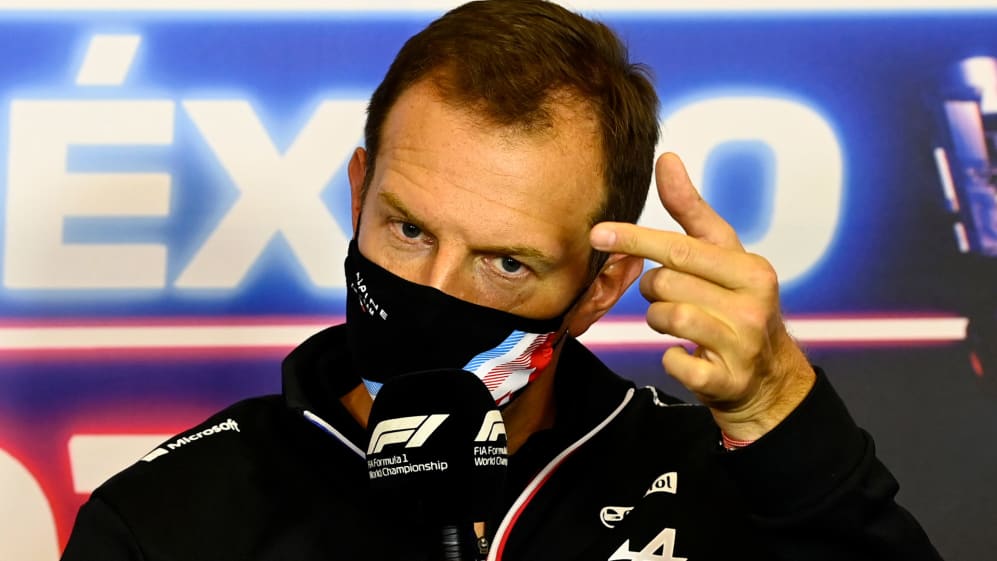 After just over a year in the job and a rigorous analysis into how one of Formula 1's longest-serving squads operates, Alpine CEO Laurent Rossi has unveiled the new management structure he hopes can make the French team world title contenders within 100 races of the introduction of sweeping new regulations.
Why did it take so long?
Because Rossi wanted to be thorough. Educated at Harvard Business School and a former business relations boss at Google, Alpine's CEO has the skillset to enhance an organisation and getting it working efficiently. He has automotive experience through an extensive stint at Renault.
And he has knowledge of F1 as a self-confessed fan for decades. But he appreciated that he did not have experience working in the sport and thus he needed time to live and breathe it, before applying his strategy.
READ MORE: Szafnauer named Alpine Team Principal as Rossi confirms new structure
So he threw himself into the role, getting involved in every part of the business, attending near enough all the races, spending time with F1's key movers and shakers and splitting much of the remaining time shuttling between their chassis base in Enstone and the engine facility at Viry.
It was an exhausting strategy, but one that he knew was necessary. And ultimately, it was only for the short term. Once the process was complete, he would pull himself away from the day to day running of the team and focus on his job of running the Alpine brand – of which F1 is only one pillar.
We saw the first sign of change when long-time employee Remi Taffin left his role heading up the engine department. Late last year sources suggested Executive Director Marcin Budkwoski would be moving on, with the news they would part ways coming in January. Then four-time world champion Alain Prost left his role as Non-Executive Director. Change was sweeping through the halls.
Last month, a revision to the technical structure was revealed, with Pat Fry promoted to Chief Technical Officer and Matt Harman to the role of Technical Director. Then earlier today, just days before the team launch their 2022 challenger, Rossi outlined the new management structure.
Otmar Szafnauer, as expected, would join as Team Principal, streamlining the leadership of the team – Rossi, Budkowski and Davide Brivio shared the top job last year. Bruno Famin, who has recent experience working at governing body the FIA, has been charged with heading the engine division while Brivio has been reassigned to focus on driver talent across Alpine's motorsport projects – which extend beyond F1.
The team is in place. Now the hard work begins.
Why sign Szafnauer?
Rossi realised the team's leadership needed streamlining – and once he stepped back to focus on the strategy of the Alpine racing brand, he wanted one leader who had the experience to cover all bases.
Szafnauer, in Rossi's mind, fits that bill – the American having done a lot with very little at Force India and Racing Point and even playing a key hand in saving the operation after it went into administration. When it became clear the Aston Martin Team Principal was interested in the Alpine project – and then became available when he left billionaire Lawrence Stroll's operation in January – Rossi swooped.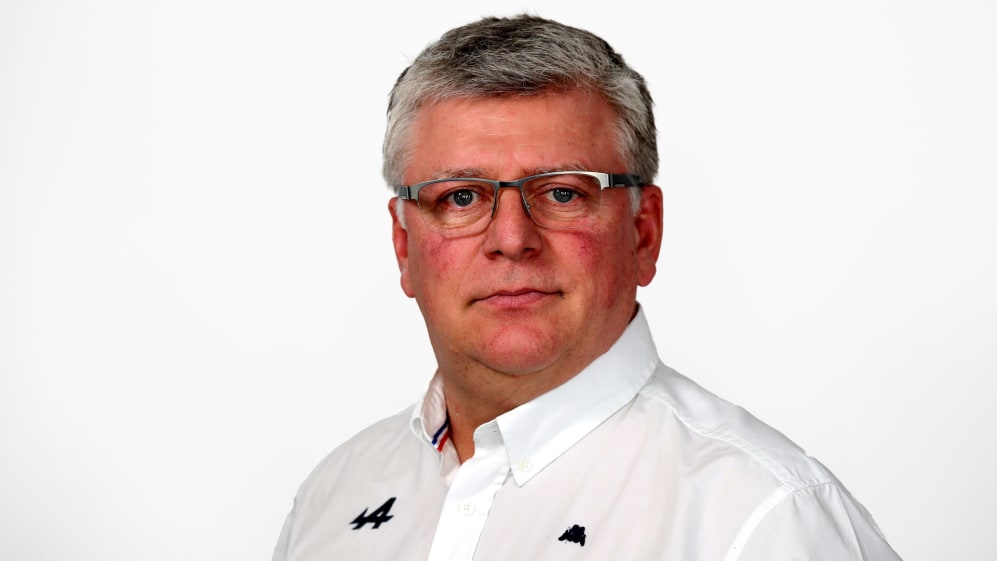 "The trio [of leaders] we had last year all brought their own skills," Rossi tells me when we talk exclusively on a video call regarding the new structure. "Otmar cuts across those three. It's an overlap between us three. A Team Principal does the bonding between the sides.
"So it's certainly easier for me to streamline because I now have one person that is bringing those skills to the table and people underneath can now fully express their own strength in their own disciplines."
He adds: "I have not spent nearly enough time with [Otmar] because I've not been in Formula 1 for 20 years. That said, I've followed him and many others as a fan. I know that Otmar did very well with Force India, Racing Point and then Aston, especially at the very beginning given the very limited means he had. He arguably overperformed, overachieved with limited budget and managed to get Racing Point/Force India in fourth position and to get wins and podiums.
"He knows what it takes to build a team. He knows how to get there, so that's quite important. He is a teambuilder and he is a very good person. He will bring the gel that we need, that bonding.
"As the season unfolded, it was clear for me that we needed the profile of a Team Principal and he became free. Obviously I started intensifying my connections to him, so yes, there was way more discussions between us in 2022 than they were in 2021. We converged very quickly towards the possibility of him joining and I'm very glad he's now joined the team."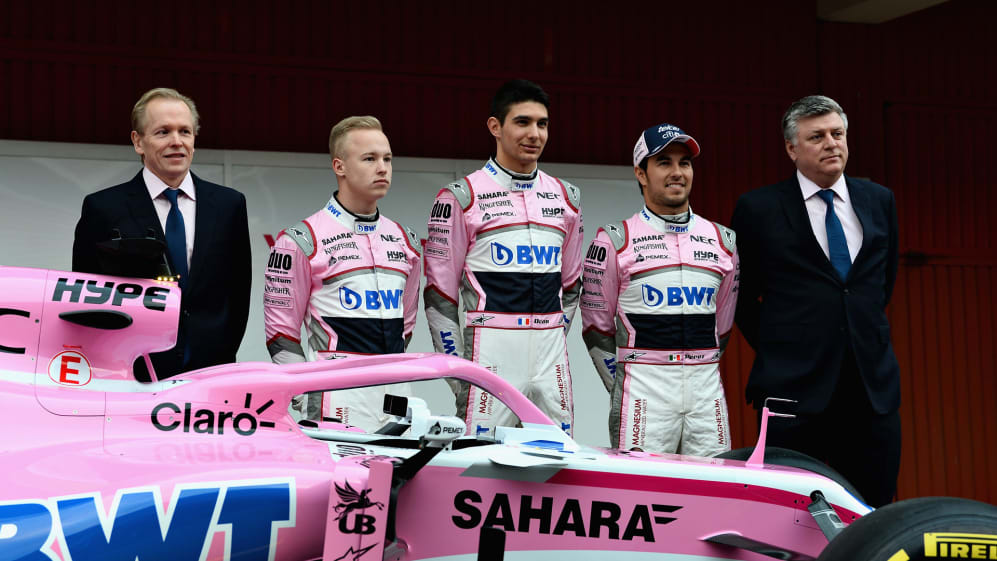 Why bring in Famin?
The power unit has been a significant factor in Mercedes' near complete domination of Formula 1 since 2014 – and it's been an area where Renault have struggled to compete. With a new engine formula set to be introduced in 2026, it makes sense that Rossi has put a sharp focus on getting that side of the house in order, given the relative gains that can come from getting that right.
With Renault chief Luca de Meo giving Rossi the time and breathing space to revitalise the operation, he can afford to plan ahead. Famin's job will be to get the very best out of the engine operation. His 15 years of experience working on motorsport projects with Peugeot, plus the insight picked up from governing body the FIA as Deputy Sport Secretary General at the FIA will be invaluable.
READ MORE: Alpine Academy announce four-driver line-up for 2022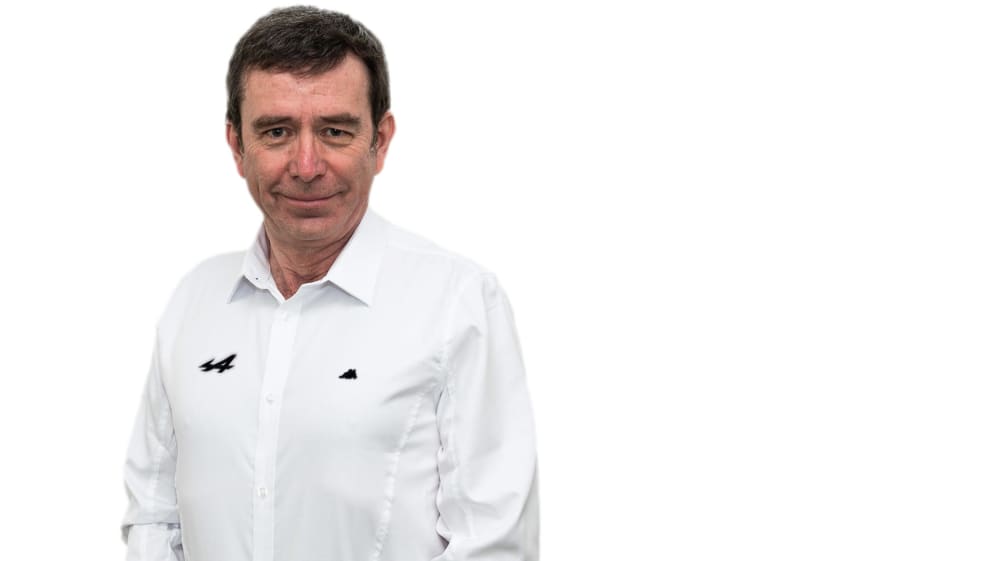 "So that's exactly why Bruno is critical," says Rossi when I asked if his focus will be on 2026. "Otmar will be running the show, Otmar will be conducting the orchestra and all the musicians at Enstone, Viry and the track, But Viry has a different position. One is work on delivering the right engine at the moment and the right performance when needed. In this respect, Viry is a subsystem of the system. But we also have in Viry preparing for the future of Formula 1 and other activities in other motorsports."
"Bruno is going to bring the width and understanding that's going to be necessary for Viry to tackle the challenges I mentioned. If you were only to develop one engine for one team, I might have chosen a expert technical profile well-versed in F1 and that's it - and mind you, I have already both profiles in Viry – but here I needed someone who has a much larger perspective on activities and the capability of discussing with the governing body [the FIA] but also influencing because the future regulations are pretty much what we put in there.
"They are very dependent on what you inject as a stakeholder into the conversations and it will be critical in shaping the future of regulations so that we best prepare to be successful in there."
INTERVIEW: Oscar Piastri on why his year on the sidelines is a statement of intent from Alpine
Why change Brivio's role?
While Brivio has moved away from the F1 operation, he remains important to the business and Rossi believes his skills can be best utilised elsewhere. With Szafnauer capable of gelling the team at the track, Brivio can dispense with those responsibilities and throw all his efforts at finessing the driver academy as well as maximising their talent pool across Alpine's other motorsport activities. Part of his remit, says Rossi, will include bringing more female racers into the programme.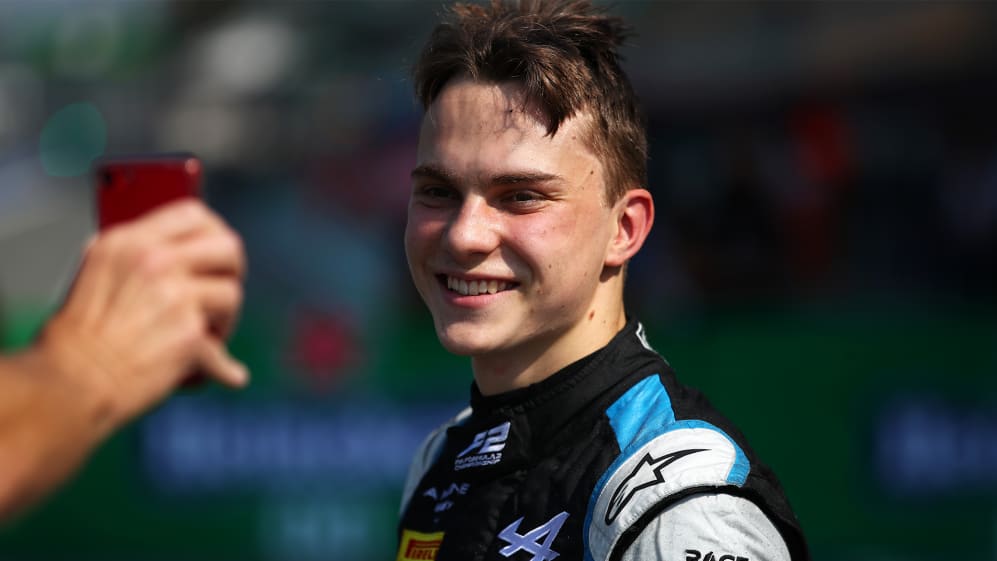 "Davide brings a unique expertise in bringing up talent," says Rossi. "We saw that last year. He knows how to speak to two racers. He is a racer. He knows how to grow talent – and it will be crucial for him to continue to do that. And then the other side of the job that's new is a step outside of Formula 1. it makes sense for him being on one hand the grower of talent that could feed into those projects and also a very successful team assembler to us."
It's a new strategy and the dawn of a new era at Enstone. It'll take time for the new structure to bed in – but on paper at least, the tweaks make a lot of sense.