Alonso explains why criticism he received on his return to F1 was 'a blessing'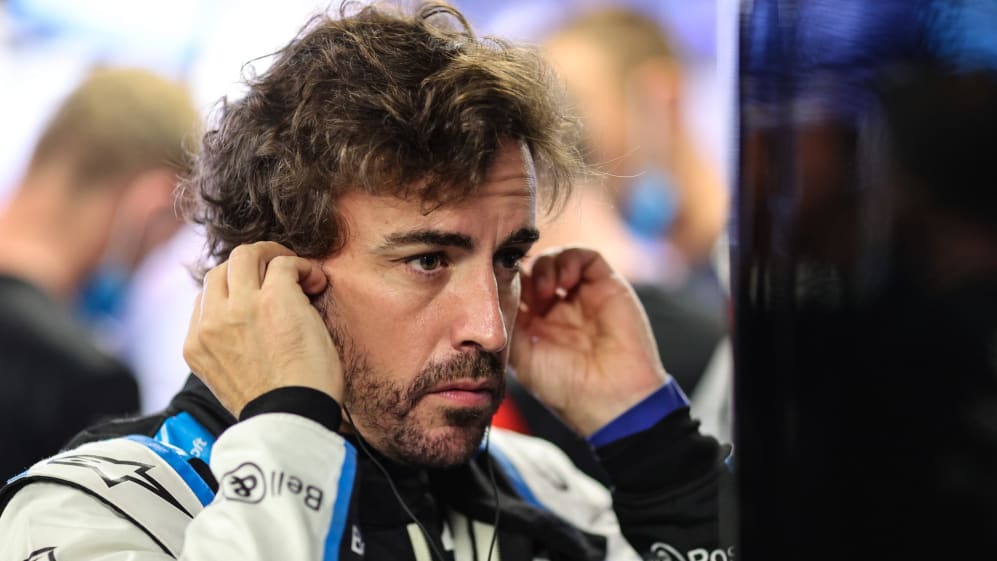 Fernando Alonso didn't get off the mark immediately on his return to Formula 1 with Alpine this year, prompting some to wonder whether he had made the right choice in coming back to Grand Prix racing. But the experienced Spaniard has explained that while he didn't always enjoy critical comments from outside, he now looks upon them as a positive…
Alonso spent two years away from F1 driving in other categories, and his first Grand Prix of the season ended in retirement, while after two points scoring GPs at Imola and Portimao he finished 17th at home in Spain and 13th in Monaco. Changes to his Alpine A521, which he previously detailed (tap the link below), have helped and now Alonso is on a six-race scoring streak. He told SoyMotor.com, however, that he thought he'd adapt to F1 more quickly than he did – and addressed the criticism that followed those disappointing early Grands Prix.
READ MORE: Alonso explains key change Alpine made to the car to suit his driving style – and get him scoring consistently
"I knew it was a process of adaptation. I thought it would have been faster, because Formula 1 was a natural thing for me compared to the WEC, the Dakar Rally or Indianapolis [500], and I thought I would be at 100% quickly.
"Take Monaco as an example: I was hoping it would be a good circuit for me, but I missed out on Q1. This was disappointing for me. I knew it was a matter of time. The criticism and the comments that were made… It's not that I liked them, but they were a blessing," he said.
The two-time champion, whose P13 in Monaco was his worst ever Grand Prix finish (excluding DNFs) in the Principality, explained how he found a silver lining to those critical comments.
"They were a blessing because I knew that it was only a matter of time before people started to appreciate if I finished a race in 10th place," said Alonso. "Had I always been in front of [team mate Esteban] Ocon, had I always been in the points, they [the critics] would have said what they've said throughout my career, which is that my team mate was not at the same level and that the car had more potential, but that I was missing out.
READ MORE: 'The volcano is still there' – Alonso admits he still hates losing as much as he ever did
"Then, if suddenly they think I am done, anything I accomplish is appreciated much more. Some races were not great, like France for example, where I finished ninth. It was a good race, but nothing special. But it was considered to be a super performance because I was starting to do good races again. It was a good thing."
Alonso is fresh off a P4 finish in Hungary – his best of the season so far – as team mate Esteban Ocon won the first Grand Prix of his career. His uptick in form and consistent points scores have put Alpine fifth in the champinhip, ahead of AlphaTauri.