Alonso hoping for 'chaotic' race as Ocon says Alpine heading in the 'right direction' after strong Suzuka qualifying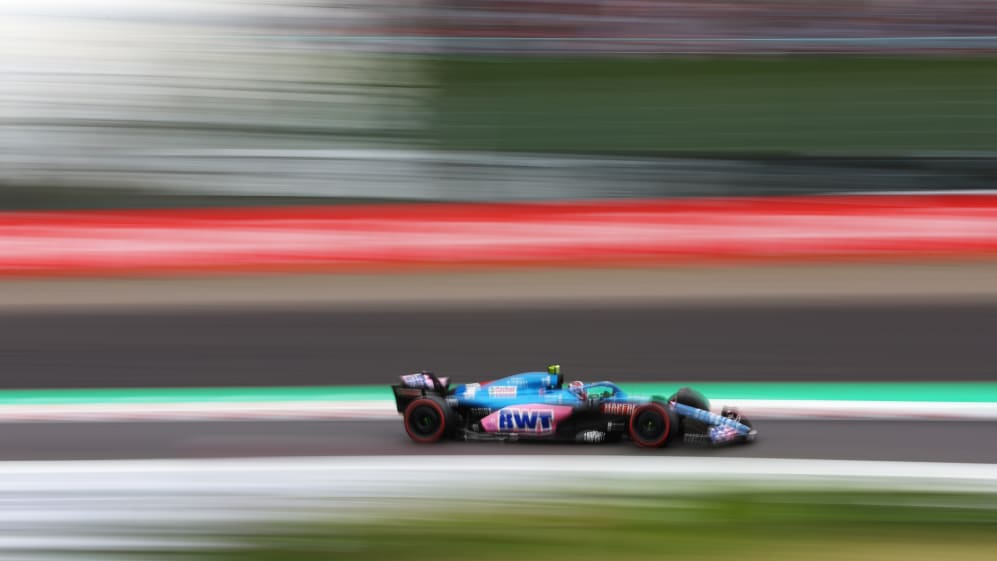 It was a solid qualifying for Alpine at Suzuka, with Esteban Ocon and Fernando Alonso taking fifth and seventh respectively, leaving both drivers impressed with their Saturday performance, as well as feeling cautiously optimistic about their chances on Sunday.
Ocon will line up in P5 – for the fifth time this season – on the same row as the Mercedes of Lewis Hamilton, having qualified 0.861s off pole-sitter Max Verstappen. After the session, Ocon was beaming with pride as he paid credit to the improvements Alpine have made in recent weeks.
"[It's been a] pretty strong weekend to be honest," said Ocon. "We've shown that the car was extremely fast. We couldn't really show that to everyone in Singapore, looking at everything that happened – the rain [and] obviously our DNF.
FACTS AND STATS: Vettel maintains incredible career-long top-10 Suzuka qualifying run
"So, to be back so strong is really the confirmation that we are [heading] in the right direction, we are bringing the updates that are working. The car was so nice to drive today; I really enjoyed qualifying around here and to be in the top five is great."
When asked if he could keep Hamilton's Mercedes behind and finish fifth in the race, Ocon said: "That's going to be the aim, for sure. We [were] fighting with the Mercs earlier this year; if I remember tracks like Jeddah, they were quicker than us.
"We've updated the car a lot since then, but obviously the target is to keep them behind. It's not going to be an easy thing to do, but a lot is going to happen. There is going to be some rain in the air also, so let's bring some good points for the team tomorrow with both cars."
READ MORE: Verstappen beats Leclerc and Sainz to pole position in ultra-close Japanese GP qualifying
Team mate Fernando Alonso will start on the fourth row, alongside the other Mercedes of George Russell. While the Spaniard believes Alpine can compete in any conditions, he remained hopeful of a "chaotic" race at the front that could work in his and the team's favour.
"Yeah, [it] felt good," said Alonso, when asked about Alpine's qualifying performance. "I think the wet running was a little bit more competitive than the dry, but also in dry conditions we felt okay.
"And tomorrow, let's see if we have mixed conditions, that would be ideal. More chaotic in the race is better for us because the people in the front, they are fighting for the World Championship, they cannot take too many risks, but let's see. I think we are ready for any conditions."
READ MORE: Mercedes drivers say their 'weakness was truly exposed' in Suzuka qualifying after taking P6 and P8
With Lando Norris and Daniel Ricciardo lining up in 10th and 11th respectively, Alonso says keeping both McLarens behind must be Alpine's "main target" in their bid for fourth in the constructors' standings.
"Absolutely. I think that's our main target for the remaining of the races," he added. "We start [with] both cars in front of both McLarens, so let us try to score more points tomorrow."