Alonso ready to pounce for podiums in 2023 as he begins mission to take Aston Martin to the top
Fernando Alonso is embarking on a new journey with midfielders Aston Martin, who unveiled their AMR23 on Monday. And while the veteran champion says the team's title ambitions might take some time to come to fruition, he insisted they would be ready to pounce if an opportunity to snatch a race win came their way in 2023.
Alonso won two championships in 2005 and 2006 for Renault and remained a regular winner with teams including McLaren and Ferrari – but the 41-year-old driver has not won a Grand Prix since 2013. At Aston Martin's launch event at their new Silverstone headquarters, Alonso addressed the team's ultimate aim of winning the world championship.
FIRST LOOK: Aston Martin unveil new AMR23 F1 car at Silverstone launch
"I do believe that there is a possibility; I don't think this year – I'm honest on that," he replied. "I have my feet on the ground. I won't say we are fighting for victories this year, I would lie if I said that, but at the same time, we want to have a good car to start with and to work and that develop that car throughout the season and maybe in the second part of the year we can get closer, if there is an opportunity or changeable conditions… we will not miss that opportunity.
"But at the beginning, I expect some difficult races. Until we find where the car operates, which [set-up] window we have to work with… this year we only have one day-and-a-half of testing in Bahrain so I'm aware I will not be 100% in Bahrain, not in Jeddah, maybe not in Australia, so, that's a little bit unfair.
"I'm very motivated, I'm very happy with the things I'm seeing; as I said, this team is not happy with fourth, this team is not happy with third, this team is not happy with second, and this is what I feel from everyone here."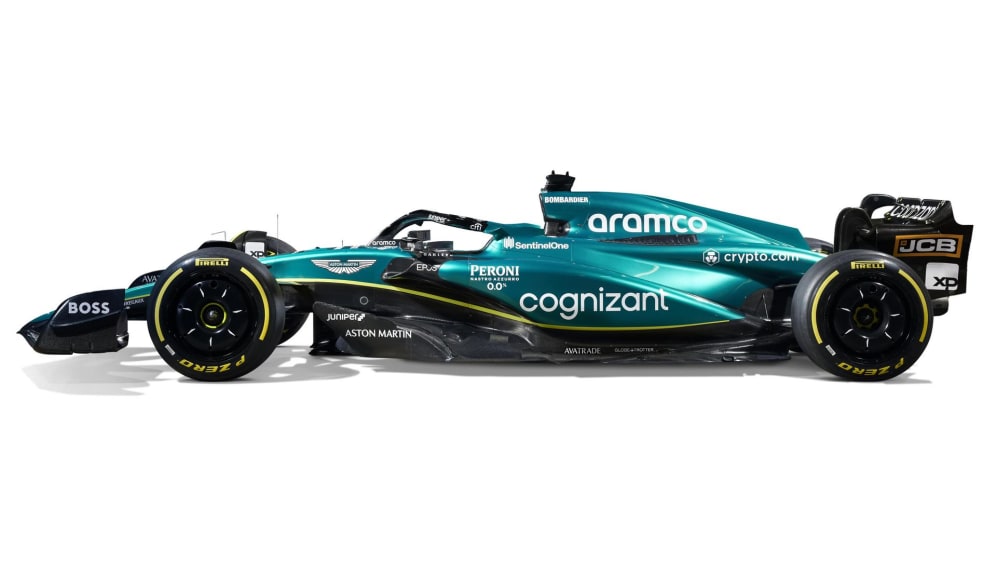 Alonso added that he is more prepared for the upcoming season than he has been in previous years, as a bicycle accident left him with a broken jaw in the build-up to 2021 – which required a further operation to remove plates in his jaw in the build-up to the 2022 season.
"About the physical aspect, yes, I am fitter than ever. I think it's the way you know yourself and the way you train. The last two years, winter they have been difficult; in 2021 I had the bicycle accident and could not move for three weeks and then they had to remove plates and things from the face. This was the first winter that I could really do a normal preparation so I'm happy," he said.
The champion maintained that his overarching goal concerned the development of the AMR23.
"I think this is the real first car with this new set of regulations hopefully Aston Martin can develop in the future. That will be for me is the biggest thing this year, that we can develop throughout the season and we can finish 2023 knowing that this is the car and the baseline for future Aston Martin [F1] cars," he said.
GALLERY: Check out every angle of Aston Martin's 2023 F1 car and livery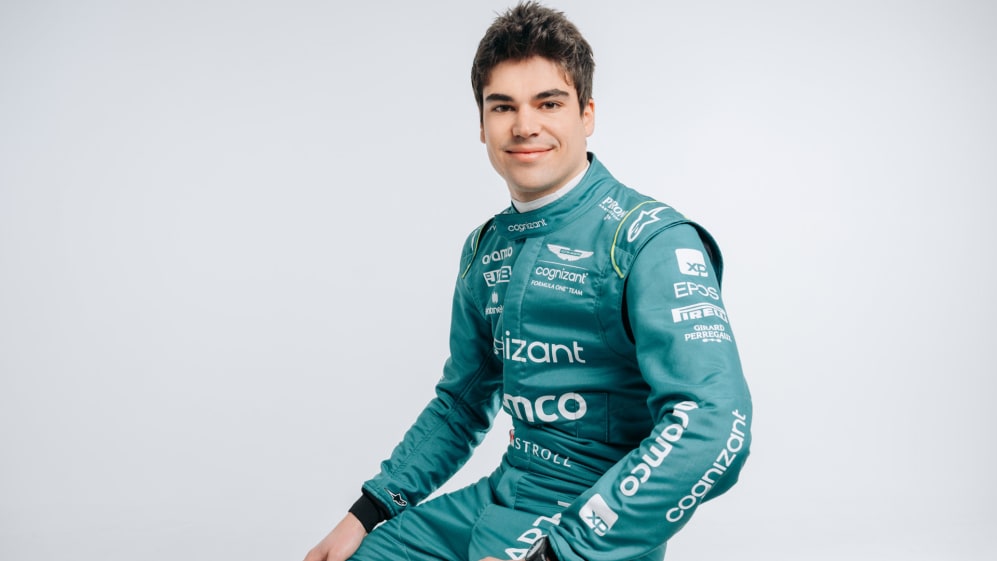 Team mate Lance Stroll, who is set to begin his third season with Aston Martin – the team owned by his father Lawrence – outlined his objectives for 2023. The 24-year-old Canadian will take the wheel of the new car on the morning of February 15, as the team shake down the AMR23 at Silverstone. Alonso will take over on Wednesday afternoon.
READ MORE: Alonso backs Stroll as future title contender as two-time champion vows to 'shortcut' Aston Martin success
"The objective is to consistently be fighting for good points every weekend, occasionally fight for podiums, I think that's a good goal," said Stroll. The last couple years have been difficult for us but when I think back to 2020 we were… fighting for big points and podiums and pole position one time.
"I think if we get ourselves into a position like that again where we are further up the grid, top end of the midfield, and fighting for big positions, you know, at times, I think that would be a successful year for us and that's I think a good goal for us."