Alonso says Aston Martin would 'prefer dry conditions' despite topping the timesheets in rain-affected FP2 in Melbourne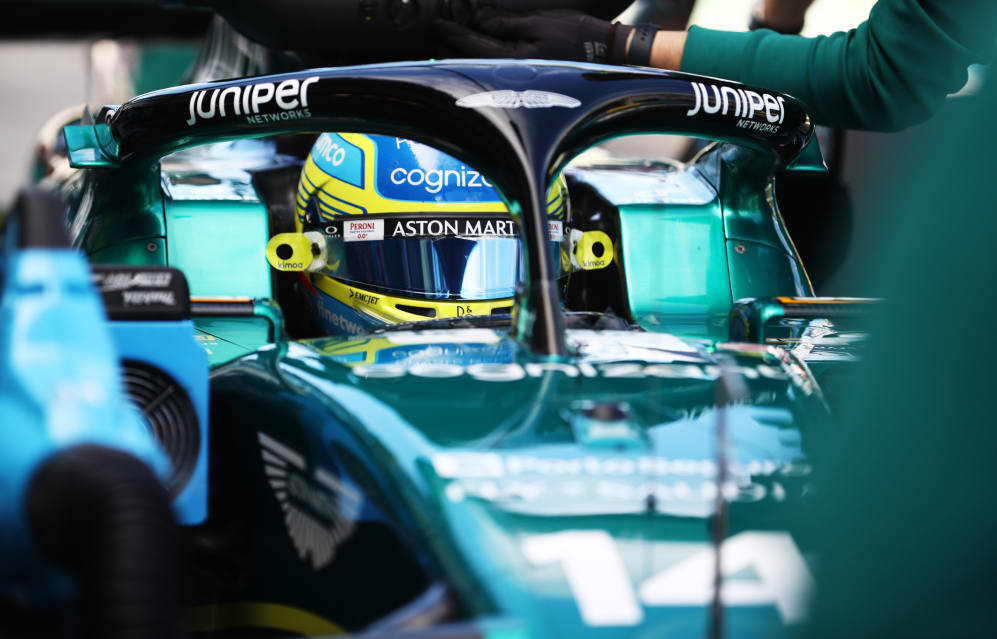 Fernando Alonso and Aston Martin continued to turn heads with their performance on the first day of running in Melbourne, as the Spaniard topped the timesheets in a rain-hampered second practice session for the Australian Grand Prix.
Alonso had started the day by setting the fourth quickest time in the first practice session – 0.527s off the pace of Max Verstappen – but with a time of 1m 18.887s, the Spaniard set the fastest lap of FP2 right before the rain hit the Albert Park Circuit, to lead Ferrari's Charles Leclerc, in second, by 0.445s.
FP2: Alonso fastest for Aston Martin before rain falls on Albert Park
When asked to reflect on his first day of running Melbourne, Alonso replied: "It was good. I think in FP1, we concentrated on some test items that we wanted to tick the box [on] and then in FP2... it was just a 20-minute [dry] session only.
"So, still some jobs to do tomorrow, especially on the tyres into the race, on long runs that we were obviously missing today. But so far, I think the car seems to behave well, so let's see tomorrow."
Alonso has produced some strong performances in wet conditions in the recent past, most notably in qualifying for the 2022 Canadian Grand Prix, when he took second for Alpine. However, the two-time world champion made it clear he was hoping for drier conditions over the weekend.
READ MORE: Hamilton and Russell give verdict on where Mercedes can qualify after disrupted opening day in Melbourne
"I think the forecast is dry, so I think ideally we will prefer dry conditions because we've only driven this car in dry conditions in Jeddah and in Bahrain," said Alonso, the 2006 Australian Grand Prix winner. "A dry race will be welcome from our side, but I think we should be ready for all conditions."
On the other side of the Aston Martin garage, Alonso's team mate Lance Stroll set the 10th fastest lap time of FP1, before finishing down in 16th in the second practice session, although the Canadian was still pleased with the performance of his AMR23.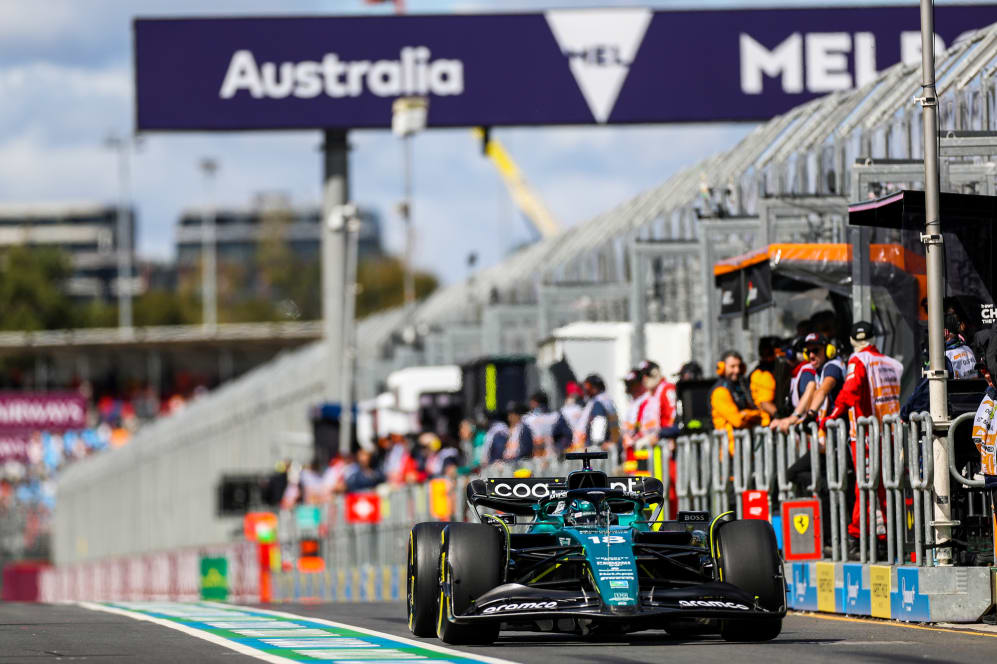 "It was a lot of fun," said Stroll when asked how it felt driving at the Albert Park Circuit. "A great track to drive in. This morning we didn't get the laps in but then I didn't get a chance, not many people got the chance, to put the softs on with the rain.
"So, one of those sessions, just limited with rain. But tomorrow doesn't look like it's going to rain, but you never know here in Melbourne. The car is feeling good, so looking forward to tomorrow."