Alonso says Honda partnership shows Aston Martin's 'commitment to win' as he opens up on potential reunion with Japanese manufacturer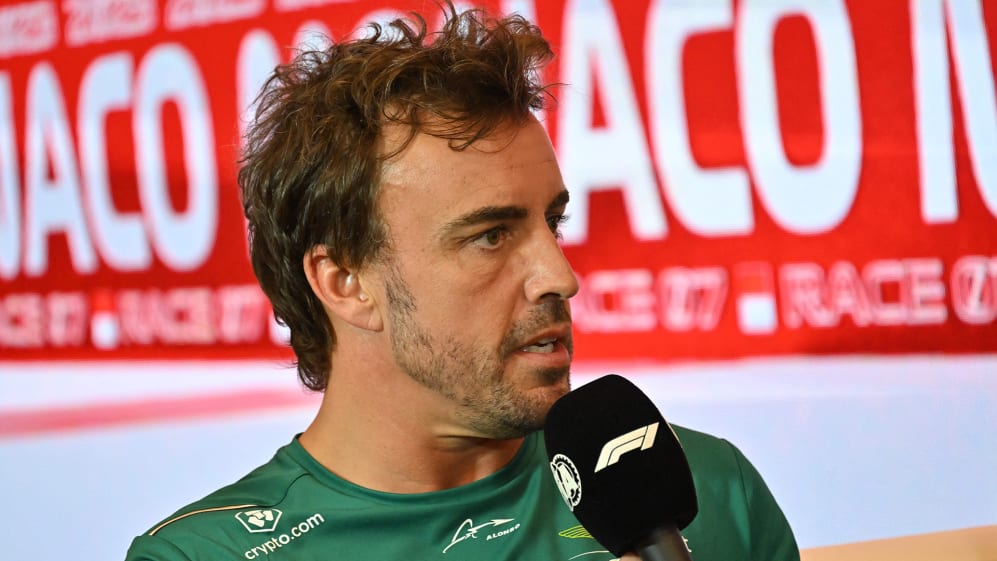 Fernando Alonso has hailed Aston Martin's upcoming partnership with Honda as "very exciting" news for the team, saying it underlines their "desire and potential" to succeed as they aim to push towards the front of the F1 field.
Aston Martin returned to F1 just over two years ago, logging successive P7 finishes in the 2021 and 2022 constructors' standings, but the Silverstone squad have leapt up the pecking order this season to hold second position after five Grands Prix.
ANALYSIS: How and why Honda and Aston Martin got together for 2026
Four of those races yielded podium finishes for new signing Alonso, who feels Aston Martin's decision to swap supplied Mercedes power units for a works Honda deal when the 2026 engine regulations kick in is a logical next step.
"It's very good news for the team – very exciting," said Alonso. "I think it shows the commitment of Aston Martin to really win races, win championships in the future, being independent, manufacturing their own gearboxes and everything on the car.
"It's the only way, probably, to really be 100% sure that you are in control of everything in your package, in your car. It's a great sign for everybody in Aston Martin that the desire and potential to win is there."
Alonso was then asked if he thinks he will be around to race for Aston Martin-Honda, and if he has any issues using one of the Japanese manufacturer's engines again, given their troubled reunion with Honda from 2015-2017.
READ MORE: Works team success, powering Senna and Red Bull triumphs – retracing Honda's F1 history ahead of their Aston Martin link-up
Alonso spent all three of those seasons at McLaren, suffering an array of engine failures and grid penalties, while failing to finish higher than fifth, before Honda embarked on a more successful stint with Toro Rosso (now AlphaTauri) and Red Bull.
"I don't know what I will do in 2026," added the two-time world champion, who would be 44 at that stage. "I will lie if I tell you that I know right now. For sure, I feel fresh, I feel motivated now, I feel sharp, still fast. If I keep enjoying, I will love to keep racing.
"I know that one day I will wake up and I will not feel maybe motivated or happy to keep travelling and all these kind of things. Or maybe I don't feel fast and I will be the first one to raise my hand and say, 'Maybe it's time'.
"Let's see. I think it's a long way until 2026. I will focus first of all on Monaco now, because I think it's an important weekend, and then this season, then the next one, and hopefully we can make another step and fight for bigger things.
NEED TO KNOW: The most important facts, stats and trivia ahead of the 2023 Monaco Grand Prix
"Racing again with Honda is going to be no problem at all from my side. I know that it didn't work out last time [at McLaren] in 2015, 2016, 2017. But I think they proved that they have now a competitive package.
"They won the championship [with Red Bull] in 2021, they won the championship in 2022, they most likely will win the championship in 2023. It's a new set of regulations, but I think it will be a very exciting project, for sure."