Feature
NEED TO KNOW: The most important facts, stats and trivia ahead of the 2023 Monaco Grand Prix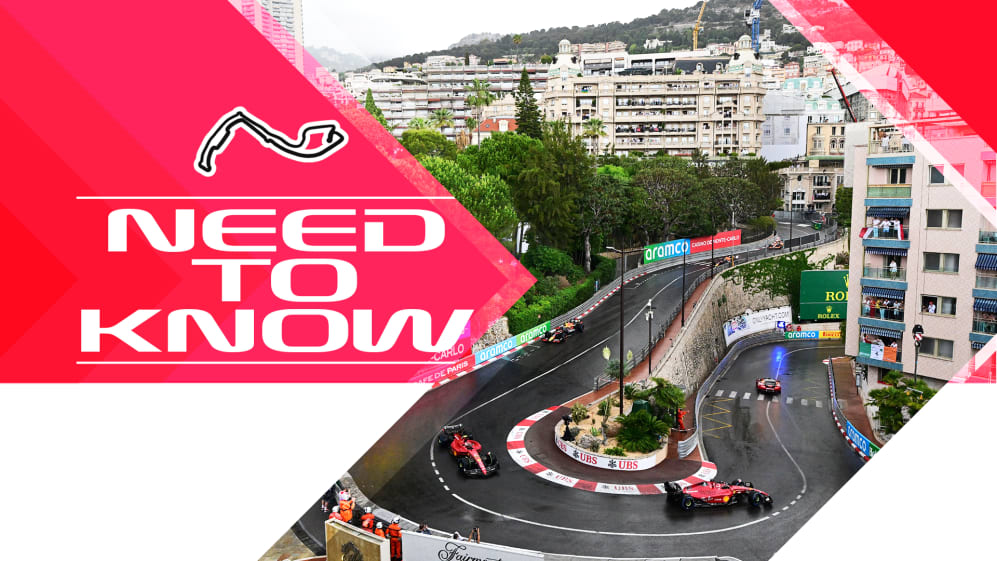 Formula 1 returns to action this weekend with the Monaco Grand Prix, one of the most prestigious and famous races on the calendar. Ahead of the action getting under way, Need to Know is your all-in-one guide with a host of stats, trivia, insight and more. You can also see how fans have voted using our F1 Play predictor game.
The opening day of practice in the Principality will take place on May 26, followed by qualifying day on May 27 and, finally, the Grand Prix itself on May 28, with another exciting weekend of F1 action in store.
READ MORE: Download the F1 race calendar to your device
Vital statistics
First Grand Prix – 1950
Track Length – 3.337km
Lap record – 1m 12.909s, Lewis Hamilton, Mercedes, 2021
Most pole positions – Ayrton Senna (5)
Most wins – Ayrton Senna (6)
Trivia – Monaco was one of seven venues on the inaugural F1 World Championship calendar back in 1950
Pole run to Turn 1 braking point – 142 metres
Overtakes completed in 2022 – 21
Safety Car probability – 71%*
Virtual Safety Car probability – 57%*
Pit stop time loss – 20 seconds
*From the last seven races in Monaco
FAN VIEW: Max Verstappen heads the F1 Play voting with just over 50% of gamers picking him for the win, but Red Bull team mate Sergio Perez is very well supported too. 'Checo' has just under 30% so far, while Ferrari driver Charles Leclerc has around 12%.
The driver's verdict
Jolyon Palmer, former Renault F1 driver: Monaco is a beautiful circuit and a true driver's track. It feels like madness in an F1 car; even in comparison to other street circuits it's so narrow, the roads are cambered, it's tight and twisty and there are challenges everywhere…
I love coming out of Sainte Devote, Turn 1, which is a challenge in its own right. It's so steep at the exit, you're looking at the sky going to Massenet and Casino. You've got to hug the inside line at Massenet, otherwise you skittle into the barriers on the outside.
THIS WEEK IN F1: 10 quiz questions on the latest F1 news ahead of the Monaco Grand Prix
The hairpin is a little bit more straightforward, but you feel like you're in there for an eternity, bouncing your way through as it's all really bumpy. You flash out of the tunnel and pick a braking point for the chicane, where you've got to get as close as you can to the armco on the left-hand side.
Occasionally you see people getting too greedy and just nibbling it, causing a puncture and a bit of damage, but you also see so many people going straight through the chicane, especially early on in practice, just trying to find the right braking point. It's one of the few places where you have a little bit of room for error, so people will take it the fastest.
Last five Monaco GP pole-sitters
2022 – Charles Leclerc (Ferrari)
2021 – Charles Leclerc (Ferrari)
2019 – Lewis Hamilton (Mercedes)
2018 – Daniel Ricciardo (Red Bull)
2017 – Kimi Raikkonen (Ferrari)
Last five Monaco GP winners
2022 – Sergio Perez (Red Bull)
2021 – Max Verstappen (Red Bull)
2019 – Lewis Hamilton (Mercedes)
2018 – Daniel Ricciardo (Red Bull)
2017 – Sebastian Vettel (Ferrari)
READ MORE: Honda to make full-scale F1 return in 2026 as they join forces with Aston Martin
FAN VIEW: Verstappen is favourite on F1 Play to be fastest over a single lap this weekend, but it is not a given. Monaco provides a unique challenge and Perez – a street specialist – has just under 20% of votes, while local boy Leclerc is also attracting support.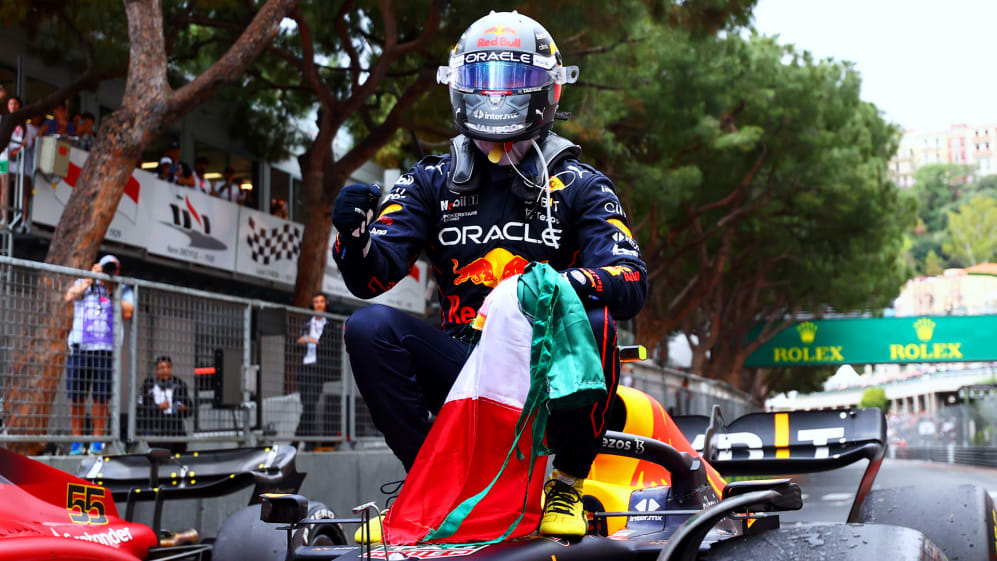 Strategy and set-up keys
Bernie Collins, former Aston Martin F1 strategist: Monaco is the ultimate street track where qualifying – and securing track position – is everything. With this in mind, teams will carefully plan out their tyre usage through the weekend to ensure they have the maximum number of fresh sets available for qualifying.
But qualifying brings its own challenges, with 20 drivers squabbling to find a gap across just 3.337 kilometres of track in the opening Q1 session. Temperamental GPS has also caused headaches in the past, with this tool vital for informing drivers of traffic and gaps available in both qualifying and the race.
STRATEGY UNPACKED: Bernie Collins picks out 5 key lessons from history that teams must heed to plot their Monaco strategy
Sessions are often disrupted due to crashes or stoppages, meaning an early lap in qualifying is important, while it can be harder to get an idea of long run performance due to red flags or traffic – although, as touched on, this is not such a decisive factor here.
When it comes to race day, the narrow start/finish straight and natural bend to the right means some drivers struggle to see the start lights, while they also have to deal with the tightest pit lane of the year, with very small gaps between garages.
Under a Safety Car – of which there's a high risk in the Principality – the 60kph speed limited pit lane can get very busy and ruin any advantage of stopping under caution, so it is sometimes better to stop one lap later when there is a little more space to work with.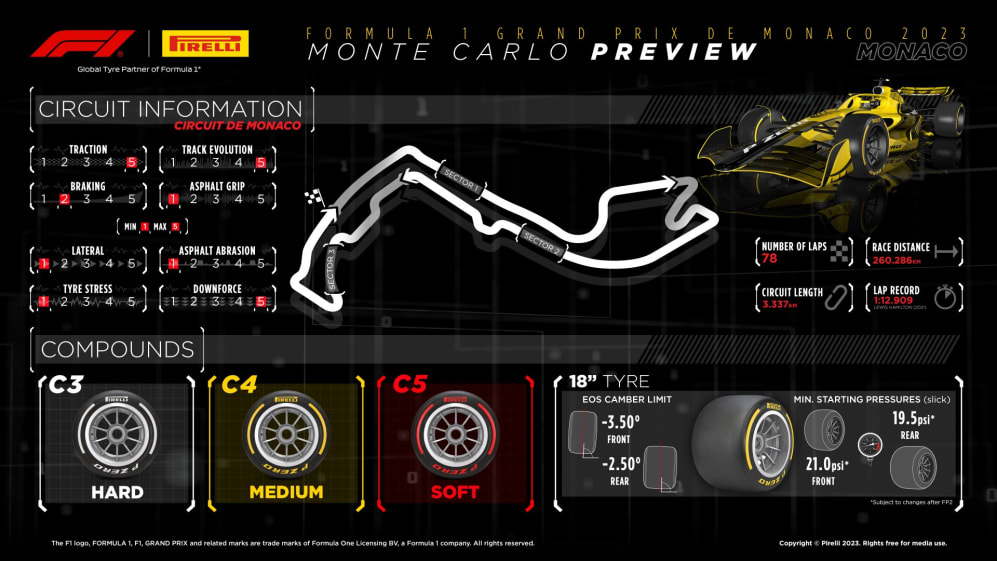 Indeed, it is so cramped that the pit wall stands are usually placed on the second or third floor of the garage buildings, meaning the pit wall can see the pit lane from above but not the start/finish straight, nor into their respective garages.
Given the high downforce nature of the track, barrier-lined edges and limited number of 'straights', overtaking is a difficult task across a race distance, which comes in at 260km, as opposed to the usual 305km, due to the lower speeds.
DESTINATION GUIDE: What fans can eat, see and do when they visit Monaco for the Grand Prix
Another point to mention is that teams may have two versions of some components: lightweight and heavyweight. They will run the stronger version in Monaco, which in the past meant steel track rods or other suspension components. Additionally, they may require a different steering rack to normal for the hairpin.
Finally, it would not be Monaco without the nightlife and party atmosphere, which adds another unique twist to the weekend in that the track surface is 'reset' each evening by those attending the La Rascasse bar and other venues!
FAN VIEW: The reborn Fernando Alonso is not quite locked in for a fifth podium of 2023 via F1 Play, but he is not far off. In terms of outsiders, it is again the second Ferrari of Carlos Sainz and the Mercedes pair of Lewis Hamilton and George Russell who are most likely to gatecrash the expected party.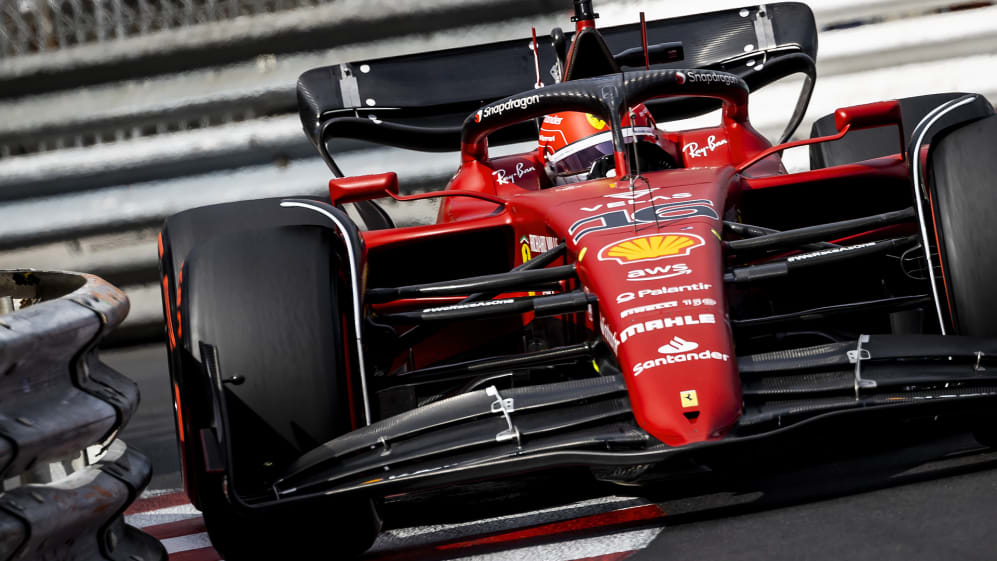 Current form
Red Bull are yet to be beaten in 2023, having racked up wins in Bahrain, Saudi Arabia, Australia, Azerbaijan and last time out in Miami, with Verstappen and Perez enjoying their time at the wheel of a rapid RB19 machine.
Recent Monaco history is also on Red Bull's side, with Perez winning the 2022 event and Verstappen triumphing in 2021, while Daniel Ricciardo's victory back in 2018 means the team have won three of the last four races held at the track (the 2020 event not being staged due to the COVID-19 pandemic).
WATCH: First look at the new Las Vegas Strip Circuit gameplay on F1 23
But if there is one 'weakness' for Red Bull this season, it is that their one-lap pace has tended to be a step below their race-trim performance. Given that track position is crucial here, if a rival driver can nip ahead in qualifying, there is every chance they can stay ahead on race day.
Could that open the door for Aston Martin to land a breakthrough result? Fernando Alonso has bagged four podiums from five races so far and is on the hunt for what would be a famous 33rd Grand Prix victory, having recently passed the 10-year mark of his last F1 win.
Ferrari also continue to show flashes of pace, and have claimed pole for the last two Monaco Grands Prix thanks to home hero Leclerc, while there is plenty of intrigue over the major upgrade package Mercedes are set to unveil this weekend, and whether it can haul the Silver Arrows into contention.
FAN VIEW: As per F1 Play voting, Alpine's Pierre Gasly is strongly expected to be in the points again, while his team-mate Esteban Ocon also has plenty of support. McLaren's Lando Norris, meanwhile, is another driver who gamers think will make the top 10. AlphaTauri's Yuki Tsunoda is a popular pick here after just missing out in Miami.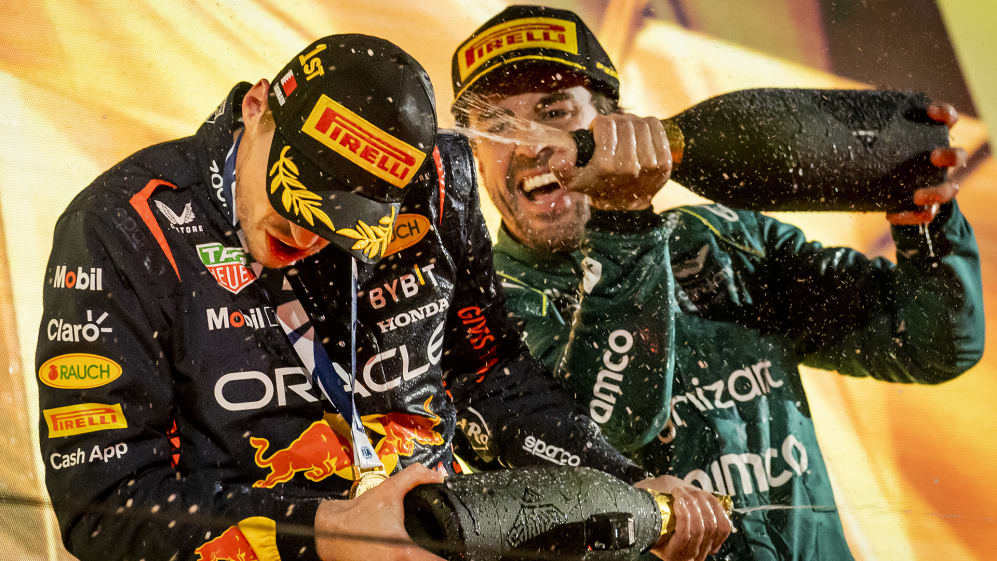 Iconic moment
There's a huge number of memorable moments to choose from when it comes to the Monaco Grand Prix, given how many legendary pole laps, rain-affected races and tense battles there have been over the last seven decades of F1 competition.
But those of you who visited our website over the weekend would have seen a link to watch a replay of the 2008 race, which began in the wet and gradually dried up, while featuring an array of incidents, the appearance of the Safety Car and some bold overtakes.
READ MORE: Works team success, powering Senna and Red Bull triumphs – retracing Honda's F1 history ahead of their Aston Martin link-up
Although Ferrari pair Felipe Massa and Kimi Raikkonen started on the front row of the grid, it was Lewis Hamilton who emerged as the Monaco master in an encounter that had everything – including an incident that left the McLaren driver with a puncture and seemingly out of contention.
Watch all the drama as it unfolded in the video player below...