Alonso says it took 'one minute' to decide to stick with Alpine – but says Indy 500 win is still on wish list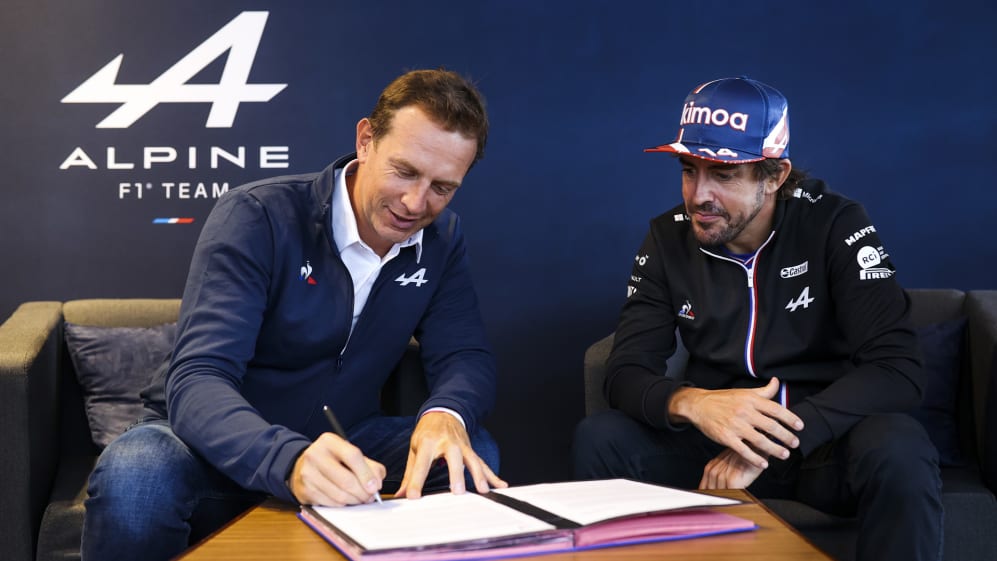 Fresh off a contract extension with Alpine that will see him stay with the team until at least the end of 2022, Fernando Alonso (above, with Alpine CEO Laurent Rossi) has said he had no doubts about sticking with the French squad – but where does that leave his ambition of winning the Indianapolis 500 and clinching motorsport's Triple Crown?
Confirmation that the two-time champion would stay with Alpine for next year came on the Thursday ahead of the Belgian Grand Prix, and he was asked whether it was a difficult decision to stay with the team through 2022.
READ MORE: Why Alpine's foray into Formula 1 is working - and why the team is feeling optimistic about the future
Alonso replied: "No, I mean, in my head it was all planned for 2022, and the new regulations – that's probably the reason why I came back to the sport as well, for next year – but you also need the trust of the team and to execute good races in this first part of the season.
"So, it was not in doubt. But the contract was one plus one [through 2021 with an option to extend for another year] so at one point we had to agree for 2022. I am very happy with the team, I'm very happy with the comeback, and I'm looking forward so much to next year and the team apparently is happy as well with my job as well, so we took one minute to make the decision," he added.
Given his contract with Alpine wasn't set in stone for next year, Alonso was asked whether he had had discussions with any other F1 teams, but he replied: "No. Only with Alpine."
So, the Spaniard's future is in F1, at least in the short-term. But what about his aspirations to achieve the Triple Crown – winning the Le Mans 24 Hours, the F1 World Championship (or the Monaco Grand Prix) and the Indianapolis 500 – of which only the Indy 500 remains for him to conquer?
"Right now, my main focus is here, my full dedication is to the F1 project, especially with the new rules and all the work we will have to do for next year. In the future I will see," he said.
READ MORE: Alonso explains why criticism he received on his return to F1 was 'a blessing'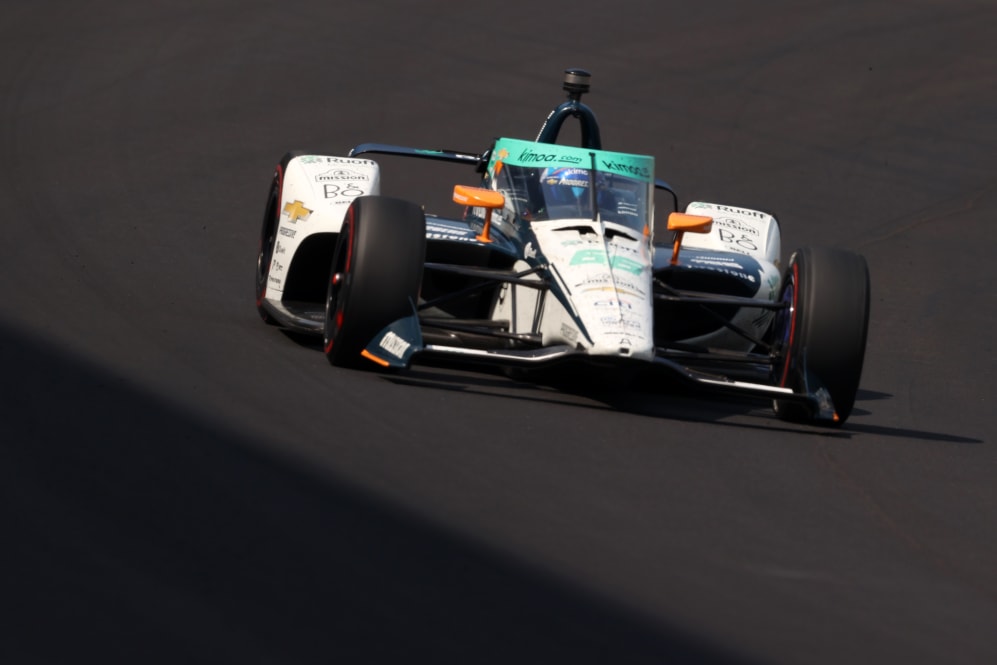 "At the moment I am enjoying this comeback and I think I am performing now at a level I am happy with from Baku then Silverstone for sure then Hungary, so I hope to show and prove a little bit more in the second part of the season and into next year.
"So, the future, I will see if it is still linked to F1 or elsewhere. For sure, all the challenges that I attempt outside Formula 1, Indy has been not completed, so it will be always on the list of wishes. At the moment, my full dedication is to F1," he maintained ahead of his 16th Belgian GP appearance.