Alpine feel 'line in the sand' has been drawn over black-and-orange flags in F1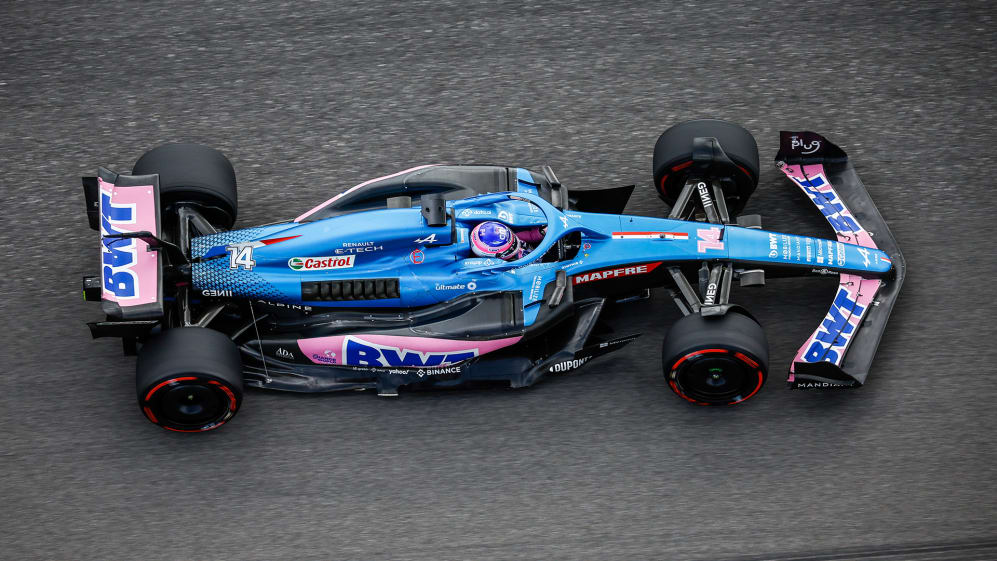 Alpine Sporting Director Alan Permane has described "very positive" discussions with the FIA regarding the use of black-and-orange flags in F1, after Fernando Alonso's seventh-place finish at the United States Grand Prix was reinstated.
Alonso initially dropped out of the points in Austin when Haas successfully protested that his car had been run in an unsafe manner due to damage sustained in a dramatic collision with Aston Martin rival Lance Stroll – which saw one of the Spaniard's wing mirrors shake loose and break off.
Alpine managed to get the penalty overturned on a technicality, but questions remained over the situations that warrant a black-and-orange flag – used to inform drivers to pit immediately on safety grounds – given that it had been shown to Haas's Kevin Magnussen for crash damage at several races earlier in the season.
TREMAYNE: Alonso's Austin fightback proved F1 drivers are not the same as us mere mortals
Reflecting on the situation, Permane believes teams should know where they stand going forward, saying: "It was great to get that outcome and I'm really happy and pleased that things worked out between us and the FIA. We had some very positive discussions with the FIA technical department and I think they agreed that things have gone a little bit too far.
"I don't think anyone – maybe apart from Haas – felt that having a mirror knocked off in an accident that wasn't your fault [deserved a black-and-orange flag], and then that drive Fernando did, he merited [and] should have kept that seventh place.
"I think from here onwards, small damage like a mirror, like a front-wing endplate, if it's non-structural, like a brake duct, something like that, will not be considered to be a black-and-orange flag offence.
"This is still ongoing, I'm sure at the Technical Advisory Committee and the Sporting Advisory Committee, those levels will discuss it more, but a little bit of a line in the sand has been drawn and hopefully there'll be better racing because of it."
TECH TUESDAY: The design secrets that set Red Bull's RB18 apart from its F1 rivals
Ferrari Racing Director Laurent Mekies agreed with Permane that a "clearer situation" has emerged from the Alonso incident, but still expects the FIA to "keep their finger on the button" when it comes to potentially dangerous car damage.
"I think what matters is that we have an understanding of what is okay and what is not okay, you know," said Mekies, sitting alongside Permane during the team bosses' press conference in Mexico City.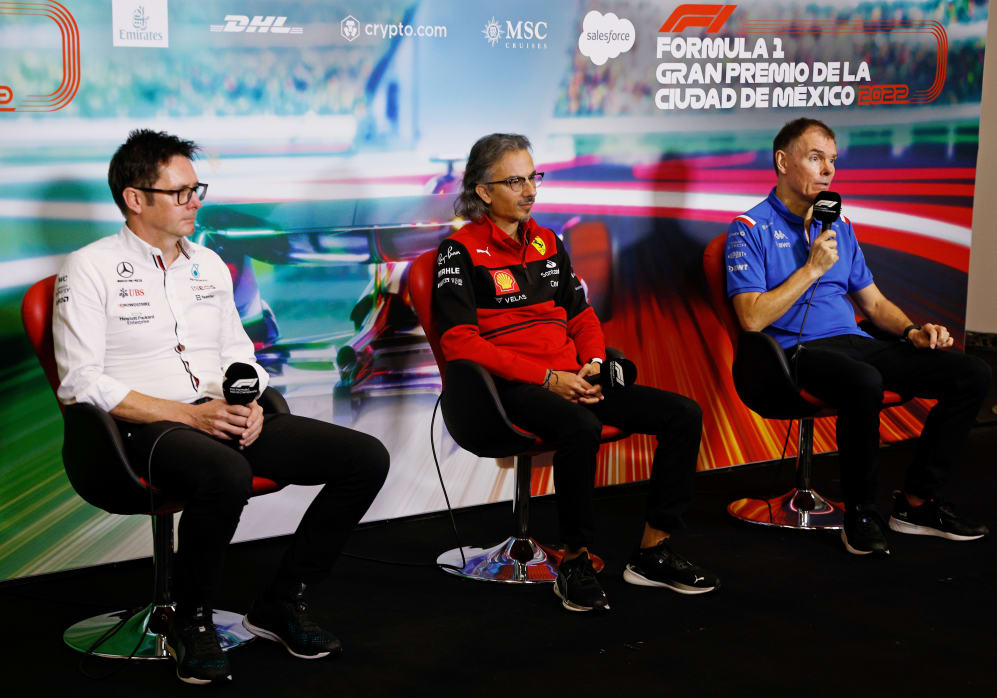 "We move on with the understanding that we can have consistent application of the regulations. Everybody knows what the limit is, so hopefully it is sort of now a clearer situation that has been defined, which is good news.
"The overarching element, of course, is for the FIA, whenever they will see something unsafe, because you still don't want to have parts flying off the car and hitting somebody else. We are sure that they will anyway keep their finger on the button in that case to keep us at bay."
BEYOND THE GRID: Latifi on the F1 rollercoaster, dealing with adversity and what's next
Mercedes Trackside Engineering Director Andrew Shovlin also offered his thoughts, adding: "We don't really want black-and-orange flags every race, because we've survived a lot of years where they were used correctly and infrequently. We do just need to let the drivers get on with driving and not be too afraid of getting near another car."