Alpine in 'no hurry' to secure new Team Principal after sweeping management changes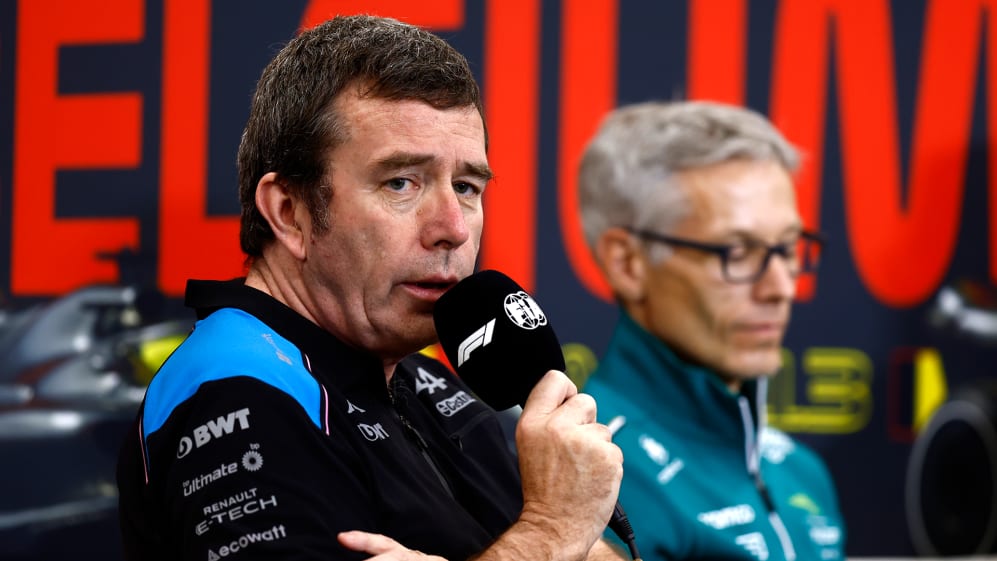 Speaking on the F1 Nation podcast, Famin took a moment to reflect on the changes and discuss what 'job number one' would be when he steps through the factory doors at Enstone and Viry-Chatillon in his temporary position.
"Job number one is to talk to the staff, to all the people on the staff, to share what is going on, to explain what is going on, and to make sure that everybody's onboard," he said. "We need all the energies, we need everybody onboard.
READ MORE: 'I just want to say thanks' – Gasly pays tribute to departing Alpine bosses as he lets news 'sink in'
"Of course, for all the guys, it's a bit difficult to get all the information. I'm going to Enstone to share this information, the explanation, to answer questions, with all the staff in Enstone."
As for when a new, permanent Team Principal is set to be appointed, along with a Chief Technical Officer following Fry's aforementioned move, Famin explained that Alpine will not rush their decision-making.
"There is no timeline, because I think we need to assess really what is the situation," the Frenchman commented. "We will not wait for the full assessments for moving things, because we need to improve from one race to another, step by step.
"What I would like to introduce is constant improvement in the team. For example, you mentioned Pat, Matt Harman is doing a very good job. I fully trust Matt, he's managing the full technical team, then there is no hurry in replacing anybody on the technical side.
F1 NATION: Red Bull on a roll as Piastri shines through the gloom – it's our Belgian GP review
"On the sporting side, I fully trust as well Julian Rouse. I think he has very good ideas. I'm going to share with the staff, that's why I cannot comment on it now here.
"As far as the Team Principal function is concerned, for the time being I'm going to do it, I will think about it, and I will decide. But there is no hurry, we can manage it."