McLaren drivers 'stoked' over possibility of F1 test for IndyCar star O'Ward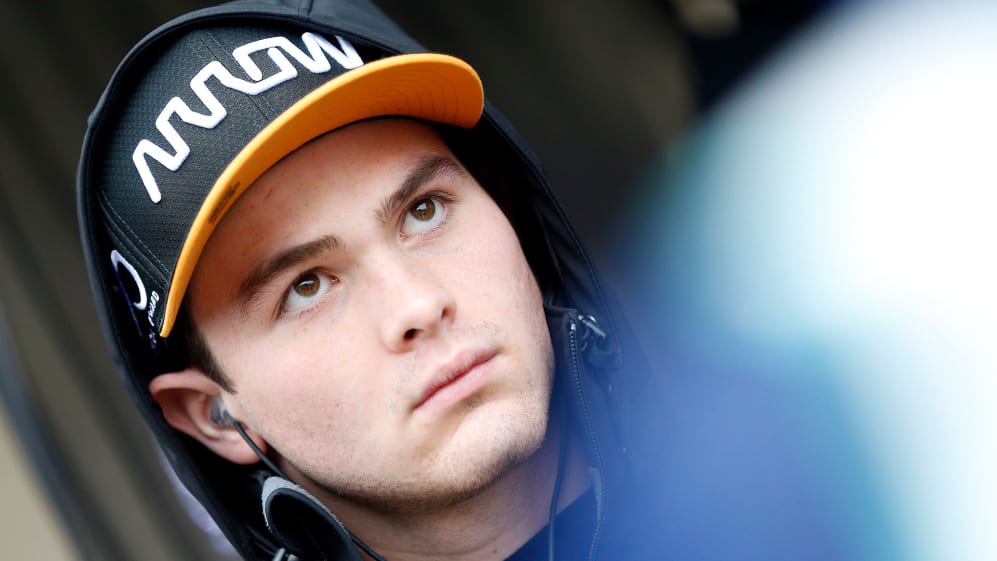 Patricio O'Ward has been talked about during his career as a potential F1 star of the future. But with the 21-year-old Mexican now competing in the IndyCar series for the Arrow McLaren SP team, McLaren's F1 drivers Daniel Ricciardo and Lando Norris welcomed the possibility of O'Ward running for the team in the end-of-season Abu Dhabi test.
With McLaren Racing CEO Zak Brown enjoying a bet or two – a current one with Ricciardo being a NASCAR test if he can get a podium this season – Brown offered O'Ward, in a video put out on Arrow McLaren SP's social media channels, a chance to run in the end-of-season young driver test for McLaren… if he wins a race in IndyCar this season.
READ MORE: NASCAR fan Ricciardo offered drive in Dale Earnhardt Sr stock car – if he lands podium for McLaren
And asked ahead of the Portuguese Grand Prix how he felt about the prospect, Ricciardo couldn't hide his delight – while adding that he didn't view the potential test as threatening his own place in the team.
"I'm celebrating!" said Ricciardo. "I don't want to do the end-of-season test so that's awesome, I'm stoked. Please, take it. After 23 races, the last thing you want to do is a post-season test, so I would love to give someone an opportunity.
Oops! Error retrieving Twitter post
"But I don't see them as a threat," added Ricciardo, referring to both O'Ward and Andretti Motorsport's 21-year-old driver Colton Herta, who took victory in last weekend's Firestone Grand Prix of St Petersburg, becoming the youngest ever IndyCar race winner in the process.
"The level is high, absolutely, there's no denying that. Are they extremely talented? Absolutely. So if someone wants to have a few laps in Abu Dhabi, you've got my blessing!"
READ MORE: Ricciardo 'filled with a lot of confidence' he can become world champion with McLaren
Meanwhile, Norris also said he was keen to see what O'Ward could do in a Formula 1 car, calling the Mexican driver – who was formally part of Red Bull's Junior Team programme – "a character".
"Obviously it would be cool to see Pato anyway in a Formula 1 car, and I wish them and the American side [of McLaren] all the best in trying to win some races and so on," said Norris. "It would be cool to see someone jump from an IndyCar to Formula 1 and see the differences. I'm sure some things are maybe easier and some things are a lot more difficult and very different, so it would be cool.
READ MORE: Norris has 'made the next step as a driver' after Imola podium performance, says Seidl
"I don't think we see them as competitors," Norris added. "Like Daniel says, they're some of the best guys in the world, some of the best drivers in the world, but I think we're confident with where we are. I think it will just be more exciting to see Pato in a Formula 1 car, because he's quite a character, so it would be a good bunch of fun to see."