Feature
ANALYSIS: How and why are Ferrari so far off the pace in Belgium?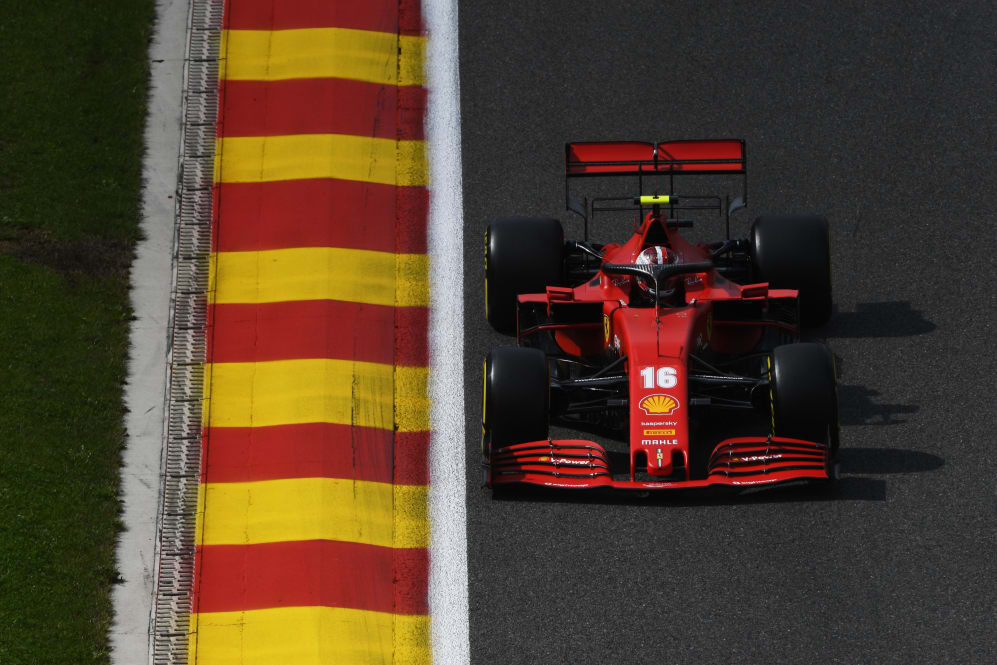 Ferrari spared their blushes at Spa-Francorchamps by avoiding the embarrassment of getting kicked out in the first segment of qualifying - as looked possible after FP3. But to see the fabled team P13 and P14 on a track where they dominated last year is still a big surprise. So what's going on?
How have Ferrari performed at Spa?
The simple answer is not very well. Charles Leclerc admitted Ferrari's woeful Friday practice pace was worse than expected, the Monegasque the best-placed driver in a red car down in 15th, 1.696s off the pace.
Painfully, their engine customer Alfa Romeo, who have been among the two worst performing teams so far this season as they struggle to understand why their car is so slow, finished ahead with both cars.
READ MORE: Hamilton storms to Spa pole as both Ferraris are knocked out in Q2
And if that wasn't miserable enough, they are the only team on the grid to have a car that is slower at Spa than it was last year – and by quite some way – based on FP2 comparisons. The red cars were a massive 1.317s slower. At the other end of the spectrum, Williams were an impressive 2.424s quicker than they were in 2020.
Overnight Ferrari decided to add more downforce to the car, in a bid to try and ease their pain, but on the evidence of final practice, things seemed to get worse. Leclerc was down in 17th, 1.892s off the pace, with Vettel dead last, 2.165s adrift.
Come qualifying, there was a real threat they could lose one if not both cars in Q1, something that hasn't happened on pure performance during the turbo-hybrid era.
READ MORE: Leclerc says P13 'better than expected' after double Q2 drop-out for Ferrari
They scraped through, with Leclerc on the bubble in 15th and beaten by the Williams of George Russell, who was 3.961s slower last year. That is not a swing that is acceptable for a team like Ferrari, who were supposed to be contenders for the championship.
Leclerc's final time of 1m 42.996s was 0.477s slower than his 2019 pole lap of 1m 42.519s. That might not sound awful, but consider that every other team improved their 2019 time - six of them by more than 2s.
A look at the comparison video above shows that not only is the 2020 car slower, but it's less stable. And look at the video below, comparing Leclerc to Hamilton. While Hamilton was able to take the high-speed Pouhon flat, Leclerc has to lift slightly, having already been behind approaching the left hander.
Why is this happening?
Well that's the million dollar question and the truth is, Ferrari aren't quite sure.
They wouldn't have expected this, even with their tough season to date, considering they were one-two at Spa in qualifying last year, with Leclerc 0.763s clear of the best non-Ferrari.
We pulled some data from the speed trap at the top of the Kemmel Straight from last year to compared to 2020. Last term, Leclerc was the quickest, hitting 345kh/h. That drops 12km/h this time around. So a lack of power is a problem.
To compensate for that lack of grunt from the power unit, they've tried to strip downforce off the car – but in doing so, they are now finding it tricky to get the tyres into the right window.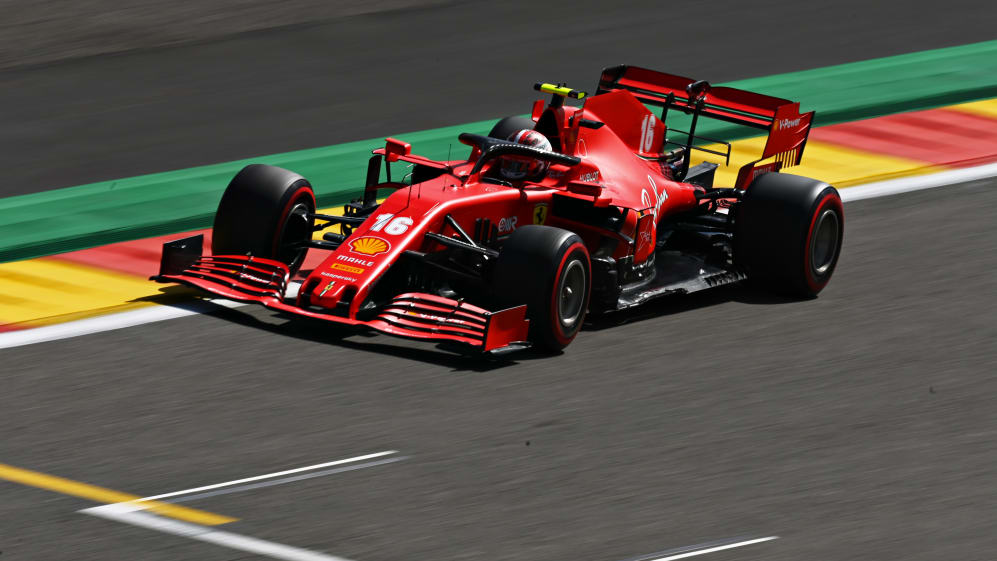 That means the drivers are lacking grip – both in braking and acceleration – which will in turn rob them of confidence and have a damaging impact on their pure performance. It also makes them slower in Spa's middle sector.
This isn't the potential of the SF1000: let's not forget this car has made it onto the podium twice this season in the hands of Leclerc, but it does highlight the new concept they followed this year has not delivered.
And it also proves that while their engine is no longer the class of the field – some data shows they are now bottom of the pack – it's not the sole reason for their poor performance.
Should they panic?
Not yet. Spa is an outlier in that it has two sectors which feature high-speed turns and a more intricate middle sector that therefore gives teams a headache in terms of set-up and is amplifying Ferrari's problems.
That said, Ferrari are still struggling and mired in a midfield battle whereby they could feasibly end up sixth in the constructors' championship this year, which would be their worst performance since 1980 – 40 years ago.
With their home race at Monza next up - a track with similar characteristics to Spa - it could get worse before it gets better for this giant of the sport.