Leclerc says P13 'better than expected' after double Q2 drop-out for Ferrari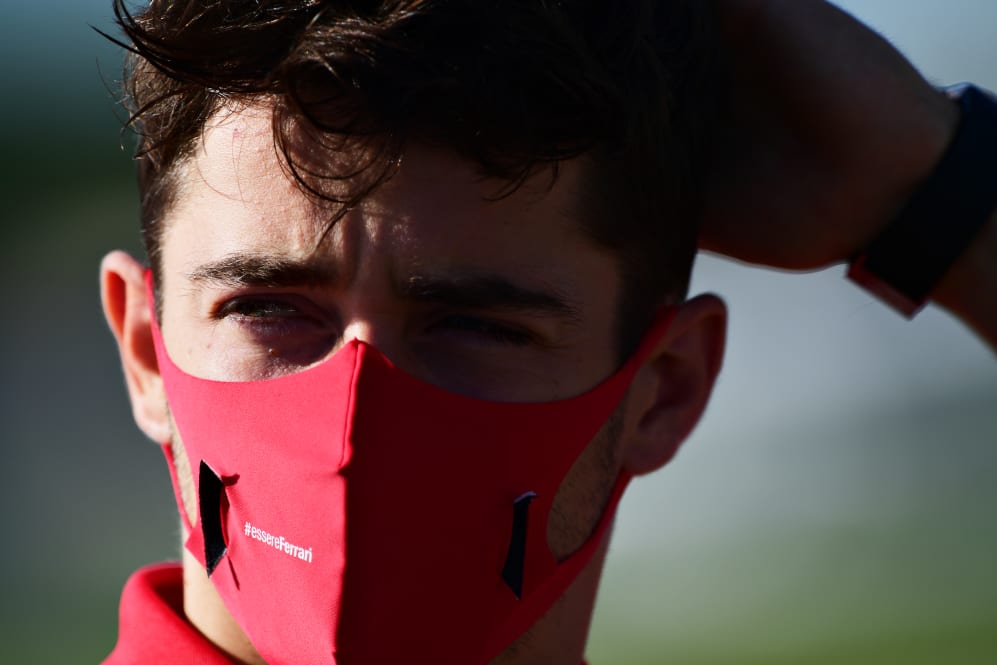 Twelve months on from the dominant pole position at Spa-Francorchamps that led to his maiden F1 win, Ferrari's Charles Leclerc was only able to take 13th on the grid for the 2020 Belgian Grand Prix, one place ahead of his team mate Sebastian Vettel. And worryingly for Ferrari fans, Leclerc admitted after qualifying that he'd been prepared for even worse…
Free Practice 3 set the tone for Ferrari's Saturday, Leclerc ending up 17th, while team mate Sebastian Vettel was a staggering 20th of 20. And although both drivers were able to make it out of Q1, Leclerc would ultimately only end up 13th, one place and 0.265s up on Vettel, as Ferrari failed to get either car into Q3 for the first time since the 2014 British Grand Prix.
Leclerc's time was also 0.477s slower than he'd gone at Spa in qualifying last year. By contrast, six teams went over two seconds quicker than the year before.
READ MORE: Hamilton storms to Spa pole as both Ferraris are knocked out in Q2
"It's better than we expected," said Leclerc ruefully, the Monegasque having been a full 0.274s off making it into Q3. "I'm very happy with my lap – then unfortunately it doesn't feel good once you do a lap and you finish P13 but it's life at the moment. We need to work hard.
"It's difficult for the whole team, for the people supporting us at home that are disappointed, which is understandable," said Leclerc, presumably conscious that next week he'll be qualifying at Ferrari's traditional home race of Monza. "But today we tried to do our best, and P13 and 14, there was not much more in the car today."
"It is the true picture," confirmed three-time Spa winner and one-time polesitter Vettel, who actually pipped Leclerc in Q1, before ending up behind in Q2. "It's what the car can do around here today. We tried everything we can. A lot of effort's gone in from last night to today to try to make things better. I think we did a little bit, but obviously we're not where we want to be.
READ MORE: Hamilton says Chadwick Boseman inspired him to 'drive to perfection' as he dedicates Spa pole to late actor
"But it's not the first race or qualifying where that's been the case. We try to do our best but obviously it's the car that we have, and the car that we know for the whole season so far. It's my job and I still like driving. Obviously P13 is not as exciting as P1, but still I think we tried to put everything together. This morning it looked like we wouldn't make it to Q2 and we did with both cars, so obviously that's not a success, but it's everything we could do today."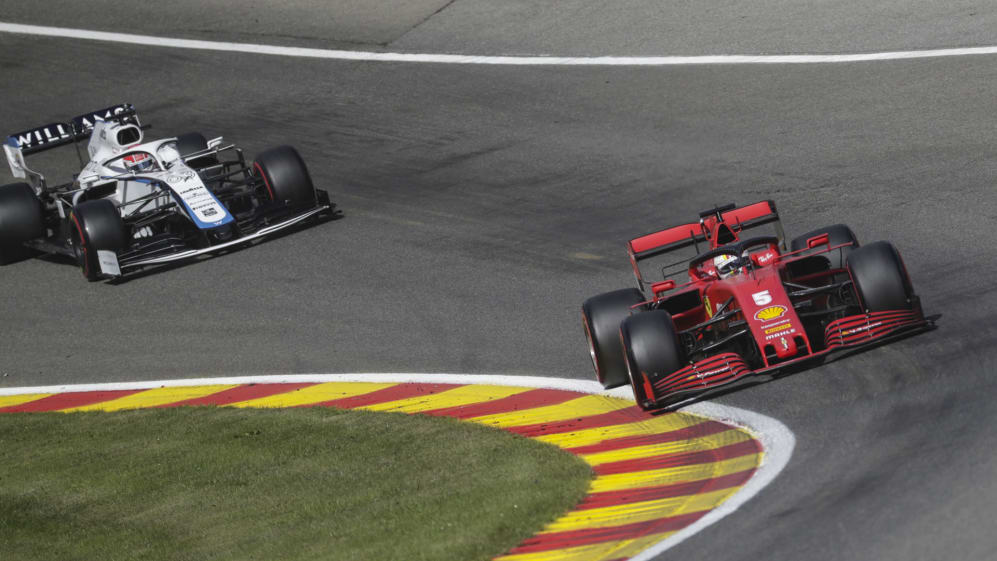 Ferrari at least ended up as the fastest Ferrari-powered team in qualifying, having lagged behind Alfa Romeo and Haas cars in FP3. But for any tifosi hoping that Ferrari had sacrificed one-lap speed for race pace, Leclerc had some disappointing news, as he confirmed that the team had been "very slow" in their long runs on Friday despite a more race-focused set-up – although our Friday pace analysis showed Ferrari as a more-encouraging fifth fastest on long run pace, just 0.1s per lap slower than Renault and Racing Point.
"[The set-up] could help a little bit in the race," said Leclerc. "But overall, we were very poor in terms of race pace yesterday. We didn't do many laps but we were very slow so let's wait and see."