Feature
ANALYSIS: How Verstappen 'won' the start against Hamilton in Imola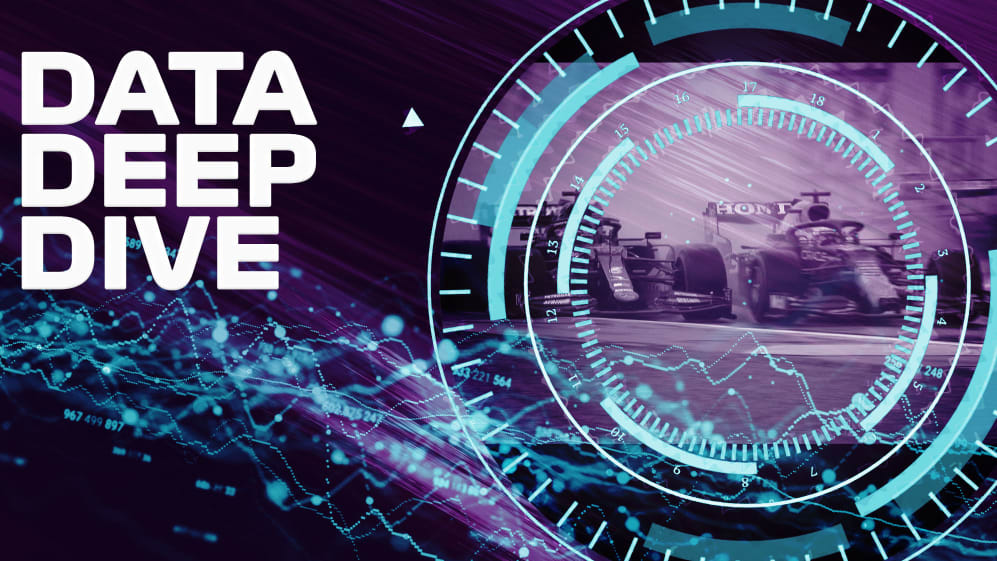 Given the challenges of overtaking at Imola, the start was always going to be a crucial part of the Emilia Romagna Grand Prix – but with the way things played out on Sunday, will it prove a defining point in the battle for the world title too? We dive into the data to see how Max Verstappen beat Lewis Hamilton into Turn 2, to set himself up for victory…
When Max Verstappen said after a mistake left him a disappointed third on the grid in Imola "we're not robots" he was highlighting the fact that while F1 drivers constantly strive for perfection, getting it right is never a given – and nowhere is this highlighted more than the start where the driver must balance engine revs with clutch release, all the while taking into account track conditions and tyre slip.
READ MORE: Jolyon Palmer on why Hamilton's rare mistake at Imola was really caused by the title threat from Verstappen
Toto Wolff reckons Verstappen would have been on pole by perhaps as much as three tenths of a second had he enjoyed a mistake-free final run in qualifying, but as it was the Dutchman's Red Bull lined up 16 metres behind Lewis Hamilton's pole-sitting Mercedes in third place.
But when the lights went out, Verstappen quickly made up those 16 metres, passing team mate Sergio Perez to run side by side with Hamilton into Turn 2 (the first real corner) before holding firm and taking the racing line as Hamilton ran over the kerbs and conceded the lead.
How Max did it
First of all, it's worth noting that drivers are much less accustomed to making starts in wet conditions than dry, therefore it seems reasonable that the chances of variability in starts is higher.
To take account of the conditions - which were probably best described as damp and greasy rather than full-on wet - both Hamilton and Verstappen decided to start in second gear, rather than first - a common tactic used to reduce torque and therefore wheelspin.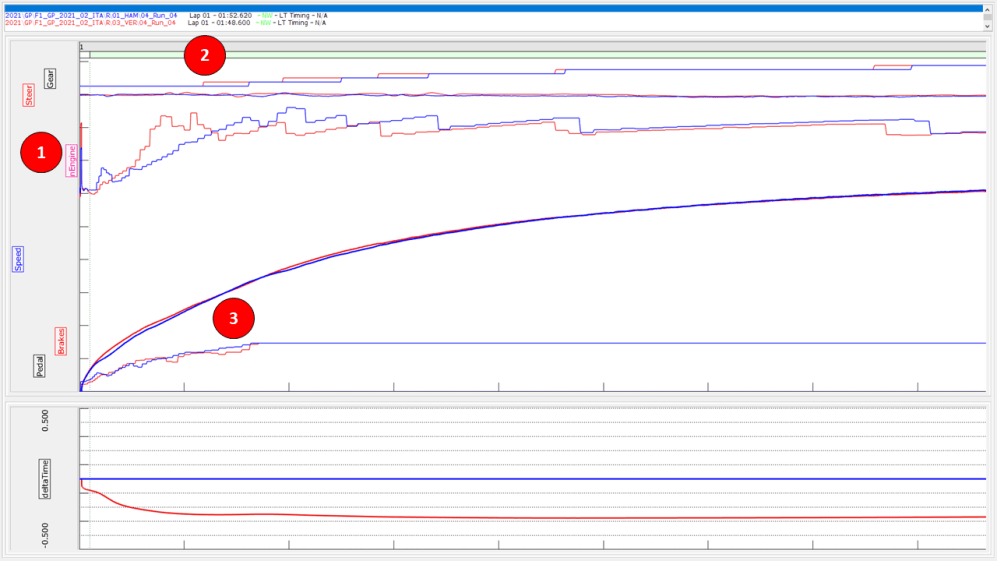 The chart above shows telemetry traces from Hamilton's car in blue compared to Verstappen's car in red. The important traces to look at here are the engine revs ('nEngine' - highlighted by red circle 1) and the gear changes (red circle 2).
The key thing to look for in the engine revs is the dip after the start, this displays the point in which the tyres have regained traction from the initial acceleration.
We can see that Verstappen had lower revs off the start (and slightly lower throttle application – see 'pedal' trace highlighted by red circle 3) meaning he had less wheelspin (as evidenced by the dip in his engine revs happening earlier than for Hamilton).
When we look at Hamilton's traces, we see his initial launch was pretty similar to Verstappen's, but then his revs spike, indicating wheelspin, which meant he had to be more conservative on the throttle in order to regain traction – you can see this in the dip in revs for Hamilton, which is much later than that of Verstappen.
Take a look at the video below and you will see how it all played out.
These 40-odd seconds of action proved crucial at Imola, for Verstappen - after holding firm at Turn 2 - was then able to dictate the race from the front, while Hamilton ultimately went off the road trying to chase down the Dutchman. How crucial it will turn out to be in the overall scheme of things remains to be seen…