Feature
ANALYSIS: The inside line on how the Schumacher name returned to F1 - and what we should expect from Mick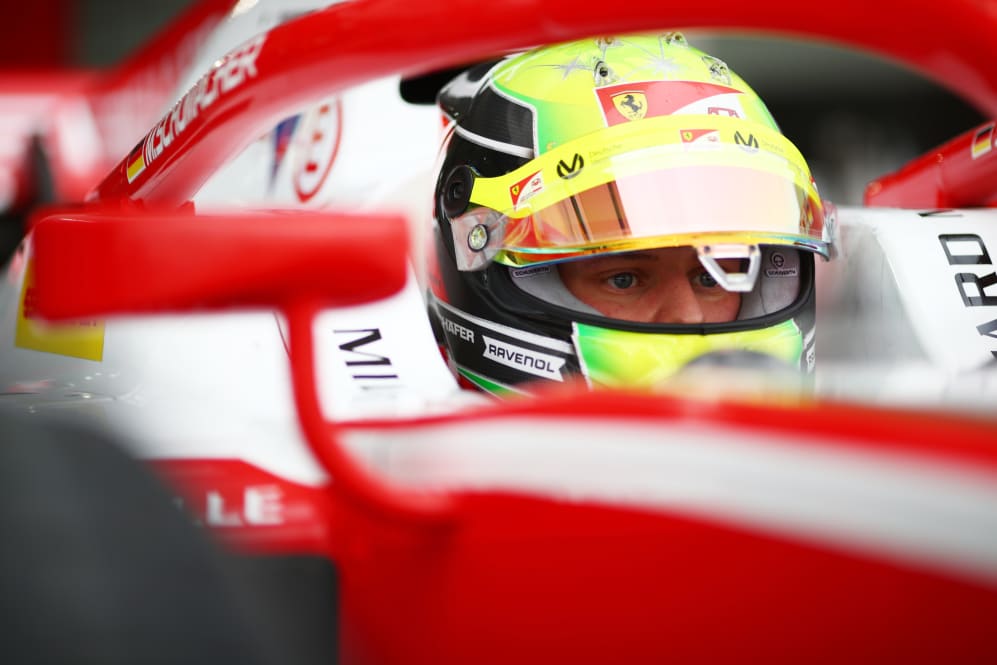 Mick Schumacher will follow in his famous father Michael's footsteps next year, after signing a deal with Haas to race alongside fellow F2 racer Nikita Mazepin. We delve into the key questions around his signing…
How did the deal come about?
When Haas decided to change their strategy and swap experience for youth in 2021, Team Principal Guenther Steiner spoke not only to Dmitry Mazepin, the father of Nikita whom he ultimately signed up, but also to the team's long-term partner Ferrari.
READ MORE: Mick Schumacher to race for Haas in 2021 as famous surname returns to F1 grid
When they entered F1, Haas' did so with a business model that saw them take multiple parts from a manufacturer to reduce costs. They linked up with Ferrari, taking their engine, gearbox and all non-listed parts – and for the most part, it's been a success.
Haas now intent to further enhance their relationship, which involves them making a seat available for a Ferrari junior, and taking the financial benefits that come with such a move. It is a different arrangement to Alfa Romeo, in that Ferrari do not control who is in that seat. It's more an arrangement that is mutually agreeable.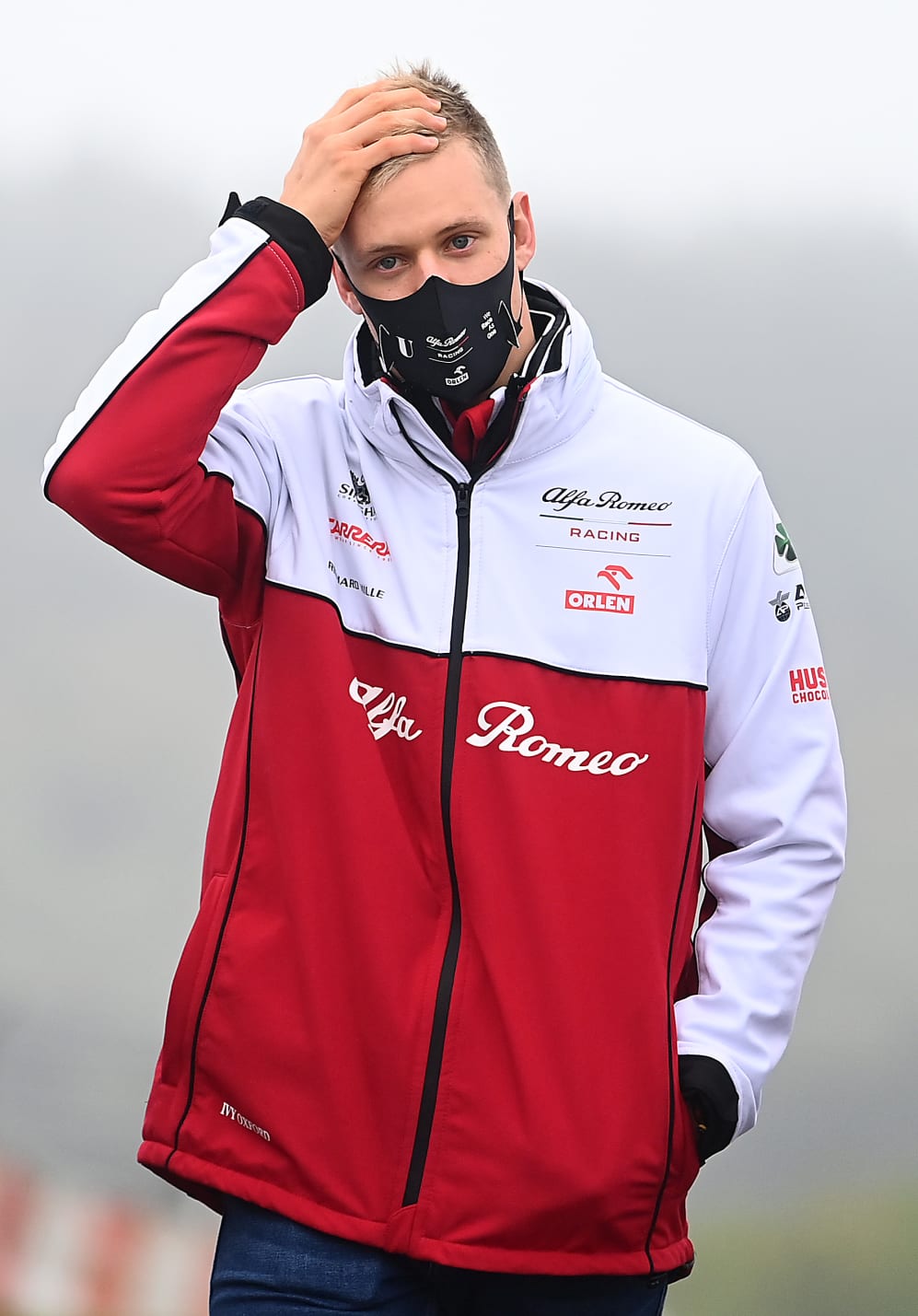 Ferrari's junior programme is the strongest around right now, with Schumacher leading the F2 series with one round to go. Fellow academy members Callum Illot and Robert Shwarztman are second and fourth respectively, and were both contenders for the seat.
Steiner met with Ferrari Team Principal Mattia Binotto and it was decided one of them would get the opportunity with Haas next year. Aside from the financial benefits, there is scope for Haas to absorb some Ferrari personnel, particularly as the Scuderia like all the big teams is having to reduce the size of its workforce because of the upcoming introduction of the cost cap.
Why did Schumacher get the nod ahead of their Ferrari juniors?
From Steiner's point of view, any one of the trio would perform strongly in one his cars. Shwartzman was ruled out first, because though very impressive this season, it was felt he would better served doing a second season in F2, and honing his skills, ideally with the title win.
READ MORE: Why Haas picked Nikita Mazepin – the key questions answered
That left it as a shoot-out between Illot and Schumacher, both in their second seasons in the premier F1 support series. Haas were set to get the fortune of running Illot in FP1 at the Nurburgring, to assess him, but fog forced the cancellation. Then things started to change, and there was a greater desire from both sides to sign Schumacher.
His success in F2 will have helped, as will the Schumacher name that will be hugely beneficial to the Haas F1 Team brand and help make it a more attractive prospect, particularly in terms of enticing new sponsors.
Will Schumacher be as good as his father?
That's the million dollar question.
So far, he's performed at a high-enough level to be promoted through the junior formulae, completing six seasons of single-seater racing, which included winning the Formula 3 European Championship in 2018, clocking up eight wins along the way.
His first campaign in F2 was unspectacular, but he quietly went about his business learning about the car and working with his engineers, trying to better himself, which exemplifies his approach. He's been a different driver this year, particularly in the second half of the campaign where his consistency has shone through in a category where drivers' form can swing hugely from race to race.
His starts and opening laps have been strong and aggressive, and they have put him in a position to score some impressive results, including 10 podiums – two of which were victories - to put him in the lead of the championship with one round to go.
The early signs suggest he can become a very accomplished racing driver, but whether or not he can hit the heights of his father - a generational talent - remains to be seen. Even if he doesn't he still has the potential for a long and successful career.
Can he handle the pressure of the name?
From everything we've seen so far, there's no reason why not.
He had a huge amount of attention when he made his debut in German F4, and that has only increased as he's progressed through the various series. So far he's coped impeccably throughout, thanks in part to the excellent team he has around him.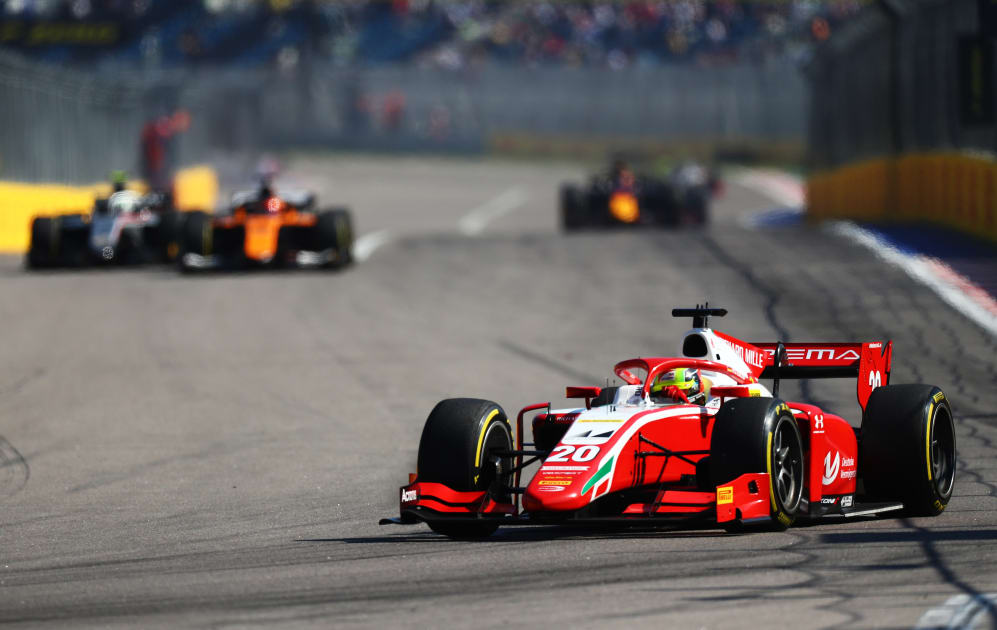 He's guided by Sabine Kehm, who was his father's long-time press officer and later manager, and a close-knit team who have helped keep him grounded.
And as we saw with Kevin Magnussen, Haas are a welcoming team that excelled in giving the Dane an environment to explore his potential.
That's partly why Ferrari were keen to place him there, rather than Alfa Romeo where the expectation would have been higher. If anything it takes the pressure off Schumacher, which is only a good thing.
Oops! Error retrieving Twitter post
What can we expect from him in F1?
In some ways it's going to be a difficult first season for Schumacher, given Haas are unlikely to make big steps in performance next year with the relative stability in the rules.
Points will be difficult to score, but Schumacher will be keen to impress, and the best way he can do that is to beat his new team mate Nikita Mazepin - a current rival in F2.
No matter how slow the car is, it is possible to show your talent, as George Russell has demonstrated at Williams. He's come close to scoring points multiple times and shone in qualifying, reaching Q2 nine times in 14 races.
It's tough on a rookie these days, with so little official testing, and he hasn't been blessed with a private testing programme in a Mercedes like Mazepin - even if he has enjoyed several run outs in his father's old cars and one in a 2018-spec Ferrari.
ANALYSIS: Why Haas picked Nikita Mazepin – the key questions answered
So Haas are doing what they can. He'll be in the car in FP1 in Abu Dhabi, once the F2 title race is out of the way, then he gets another run in the end-of-season young driver test at the same venue.
And it'll be up to him to get up to speed as quickly as he can with one-and-a-half days of testing (there are three planned pre-season test days next year but teams only run one car).
But one thing is certain: All eyes will be on him.