Feature
ANALYSIS: Why Haas picked Nikita Mazepin – the key questions answered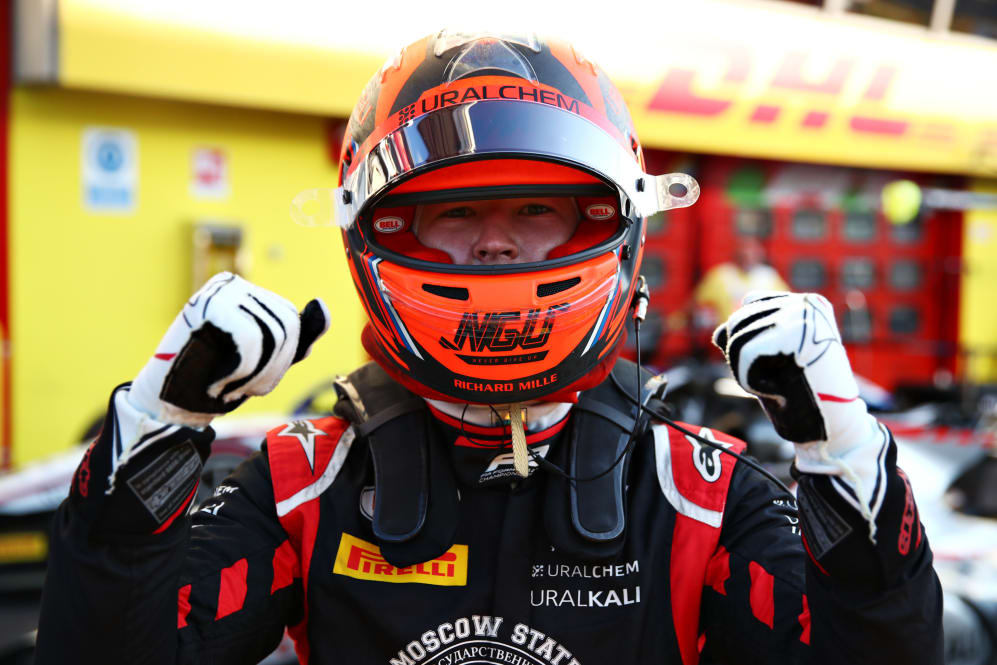 Haas finally broke their silence on their 2021 plans when they revealed F2 racer Nikita Mazepin would make his Formula 1 debut with them next season. We unpack the key questions around his signing…
How did the deal come about?
After five seasons in Formula 1, Haas have decided to change things up, swapping experience for youth and taking the financial benefits that come with selecting a driver with backing, so they can pump that cash into car development and strengthening their operation overall.
The introduction of the budget cap next year means the spending gap between F1's 10 teams will be tighter. Haas saw an opportunity, after two very difficult seasons, and have decided to take drivers with backing.
With Romain Grosjean and Kevin Magnussen shown the door, and experienced drivers like Sergio Perez and Nico Hulkenberg overlooked, Haas put the feelers out that they were after rising stars.
READ MORE: 'It is time for change' – Steiner explains why Haas are changing their line-up
F2 racer Mazepin, 21, was high up on their list. The Russian's businessman father Dmitry is a billionaire and has been pushing for an opportunity to get his son into F1 for several years. He has been linked with buying teams, too, having had talks with Force India previously, and more recently Williams before they went with Dorilton.
Team Principal Guenther Steiner opened discussions with Mazepin, having got to know him in recent years, and it became clear a deal could be done. It took quite some time to hammer out the details of the arrangement.
My understanding is that the financial support he brings is signficant and will be a major boost to the American team's overall budget for the next couple of years.
What is Mazepin's background?
Born in Moscow in 1999, Mazepin has raced single seaters since 2014. Fans might remember he finished second in the 2018 GP3 campaign, before stepping up to F2 the following year with ART. It was a difficult season, and he ended up 18th.
This year has been better, the Russian having moved to Hitech. He has won two races and picked up a further four podiums, to sit third in the drivers' standings with one round (and two races) remaining.
READ MORE: Mazepin wins Mugello Feature Race as Schumacher takes championship lead
However, what really bodes well for the Russian is that he has significant experience with F1 machinery.
He tested for Force India in 2016, 2017 and 2018, receiving positive feedback from the team throughout, as well as driving for Mercedes in an in-season test last year.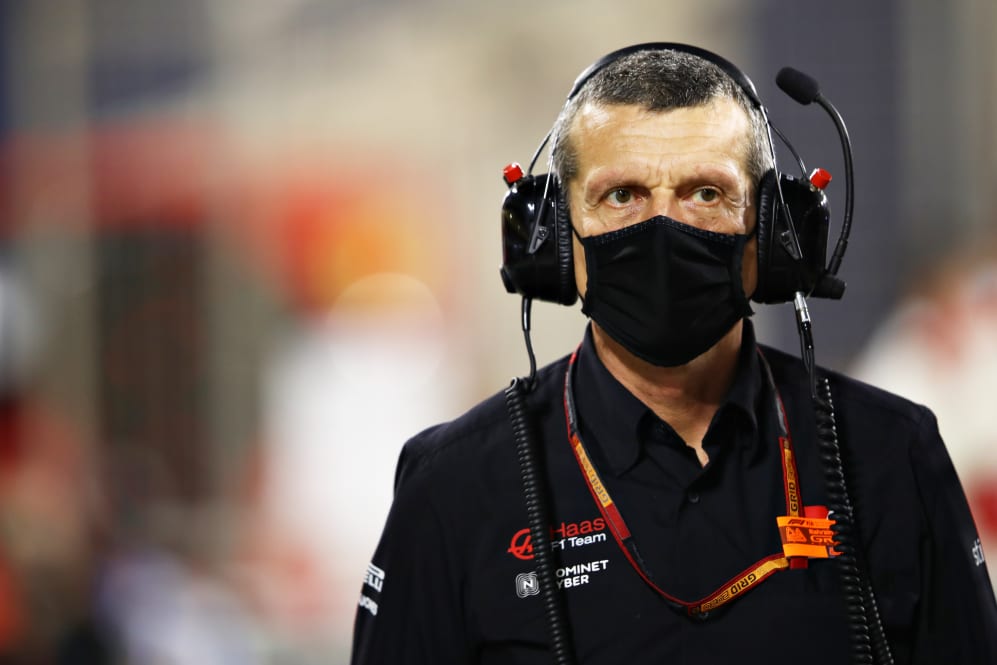 Like Racing Point's Lance Stroll, Mazepin has also paid for a series of private tests with Mercedes, running a two-year old car at several circuits both in 2019 and this year, while also spending time in the world champion's simulator.
That's some serious mileage. As preparation goes, this is the best modern drivers get by some way.
What can we expect from him in F1?
That F1 experience is certainly going to count for something, as the Russian will be familiar with a Formula 1 cockpit and the processes around operating the car. That's especially useful for next year, with only three days of pre-season testing.
He'll also have experience of engineering meetings and analysing data – both of which will be of a much higher level than a F2 driver would be used to.
However, he is joining a team that is currently towards the back of the field, having struggled with a car that simply lacked pace and a Ferrari power unit that lacked grunt. With the regulations staying relatively stable, though improvements can be made, a big jump up the pecking order is highly unlikely.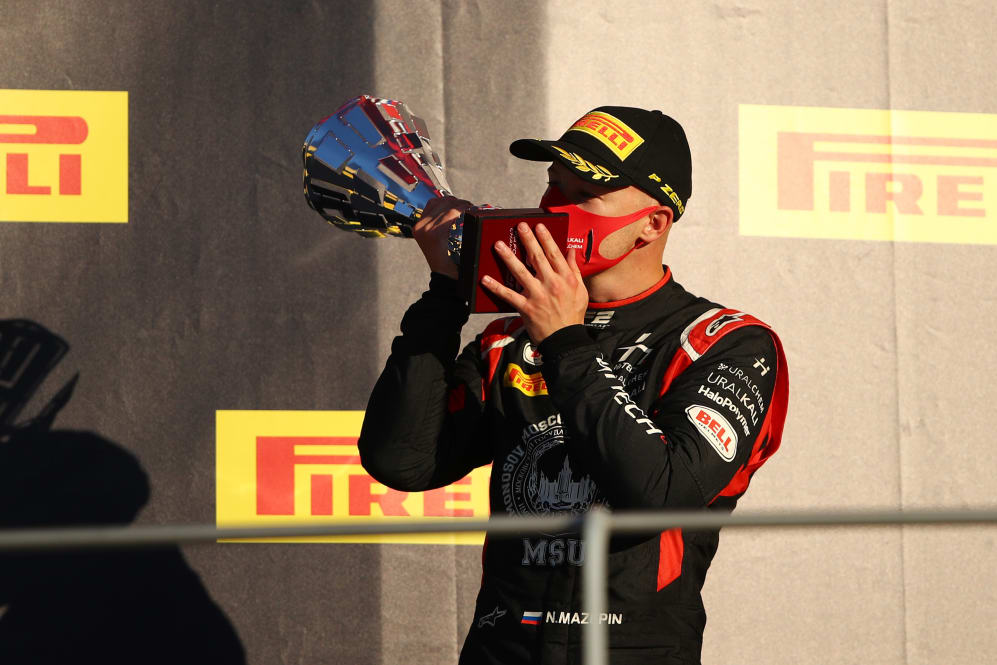 That means challenging for points will be a big ask, while it remains unclear how much it will hurt Haas having a youthful driver line-up with regards car development.
READ MORE: Haas boss Steiner accepts there are 'pros and cons' to potential all-rookie 2021 line-up
However, it will take the pressure off the Russian, as expectations will be tempered. His main focus, then, will be beating his team mate.
Did they consider anyone else?
Yes. Steiner had multiple conversations with several drivers - at one point the shortlist was around 10 - but he zeroed in quite quickly on Mazepin, once he had agreed with owner Gene Haas that their strategy would be youth.
Mazepin's performances in F2, combined with the financial backing he brought, put him on top of the pile – and no other young driver (excluding Ferrari juniors, which we'll get to in a minute) could come close to that package.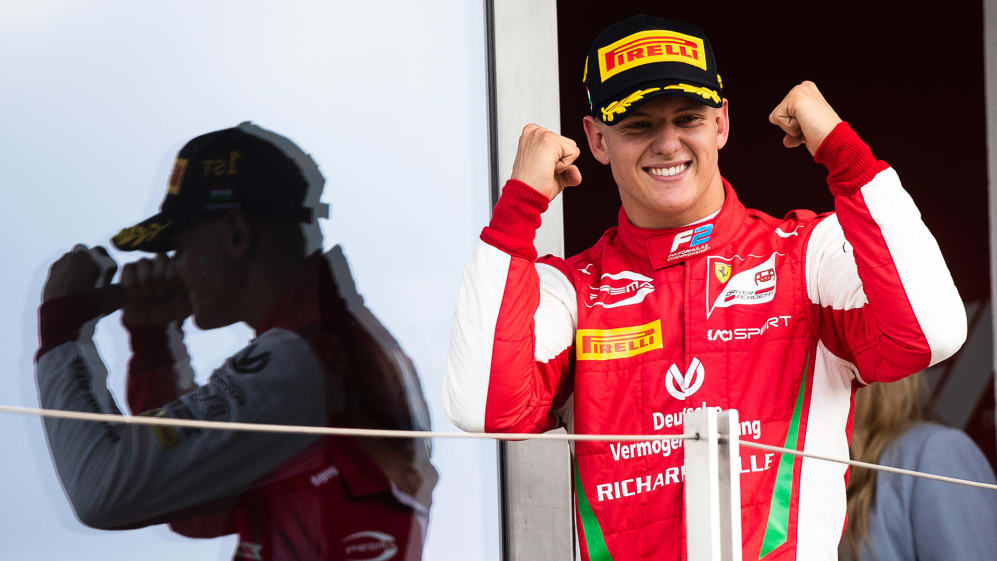 Who his team mate be?
It will be a Ferrari junior, after Haas decided to strengthen their relationship with Ferrari, which already extends to a supply of their engine and gearbox plus all non-listed parts.
The overwhelming favourite, as has now been clear for several weeks, is Mick Schumacher, who is currently leading the F2 championship and almost certain to take the title with one race to go.
However, at one point, fellow academy members Callum Ilott and Robert Shwartzman were very much in contention. A confirmation announcement of who it'll be is expected shortly.
READ MORE: Mick Schumacher on racing under another name, his F1 prospects and becoming a complete driver