Feature
ANALYSIS: What did the opening day of 2023 testing imply about the pace of Red Bull, Ferrari and Mercedes?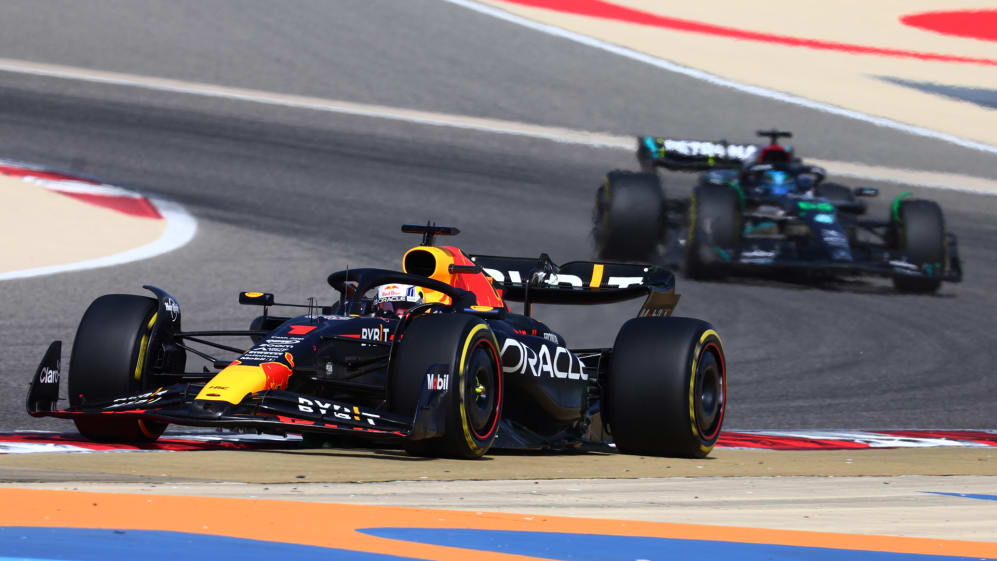 There are all the usual caveats about the first day of testing: It's dangerous to read anything into them, we don't know relative fuel levels etcetera. But here's how the top three teams of last year – Red Bull, Ferrari and Mercedes – looked around Bahrain on the eve of the new season.
Red Bull
One-third of the way through the total of three days available, it seems safe to say that Red Bull – with their RB19 looking very much like a very slightly tweaked version of the car which won most of last year's races – is looking in a very good place.
READ MORE: Verstappen edges out Alonso on first day of 2023 pre-season testing in Bahrain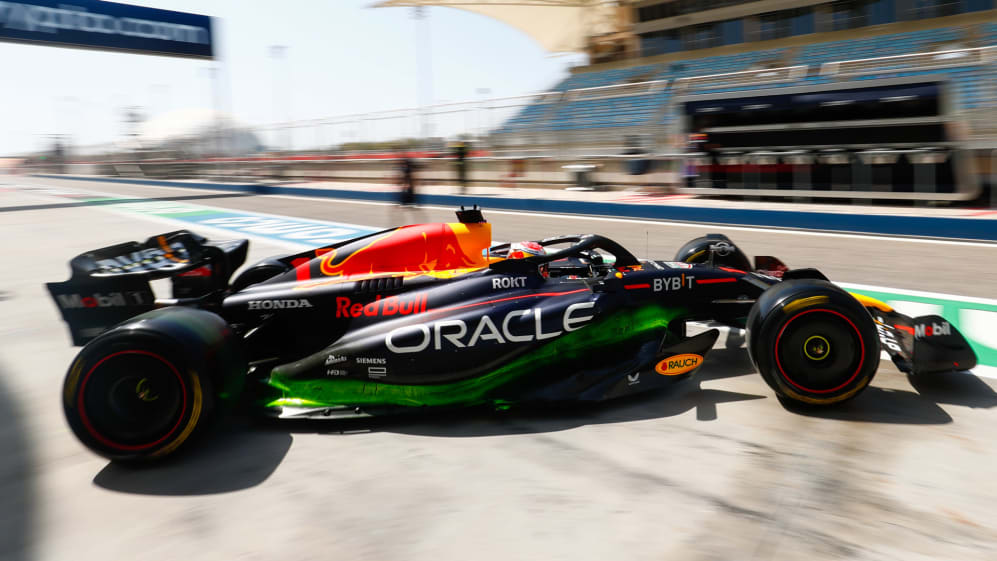 Uniquely among the teams, Red Bull had their same driver in the car all day and Max Verstappen led the headline times – but only barely from the Aston Martin of Fernando Alonso. However, Verstappen set his time much earlier in the day when track temperatures were much higher than in the dusky conditions when the Aston set its time. The track was in excess of 35 degrees C when Alonso set that time in the early afternoon – and he'd set a lap not much slower than that earlier when it was even hotter. Alonso's time was set with the track down at around 23 degrees C when the surface is much grippier.
More significantly, Verstappen did a series of longer runs, all of them averaging either high 1m 35s or low 1m 36s. This was around 0.6-0.7s faster than the longer run averages of Ferrari and Aston Martin, with Mercedes trailing a little way from that. These comparisons are not to be treated as gospel, but the ease with which Red Bull ran through their programme and how it was invariably the fastest car on track whenever it ran – by a significant margin – looked ominous. It also completed more laps than any other car and looked very comfortable doing them, the car poised and seemingly untroubled by the bumps and kerbs.
READ MORE: Verstappen enjoys 'smooth' start to testing as Red Bull tick 'most important' box with RB19
Ferrari
Carlos Sainz headed the times for the first couple of hours, but didn't progress as much as Red Bull as the day went on. Sainz's time – set in the morning before the track temperatures really began to creep up – was set on the same C3 yellow-stripped tyre as Verstappen and it stood as the third-fastest of the day, around 0.35s adrift of Verstappen and Alonso.
The team worked for a long time with aero rakes on the front of Sainz's car in the morning and on that of Charles Leclerc in the afternoon, hence not as many laps were completed (fifth behind Red Bull, Mercedes, Williams and Alfa). The car appeared to retain the low-frequency bouncing of its predecessor from last year but looked otherwise very driveable – Leclerc in particular seeming to revel in its balance – and grippy.
Leclerc – who all-but-matched Sainz's time from the morning at a time when the track was hotter and slower – did a couple of decent length long runs and without knowing relative fuel levels, they were very similar to those being set at the same time by Lewis Hamilton's Mercedes and Alonso's Aston.
READ MORE: New Ferrari boss Vasseur admits he approached Sainz for Sauber drive – as he declares himself 'very pleased' with driver line-up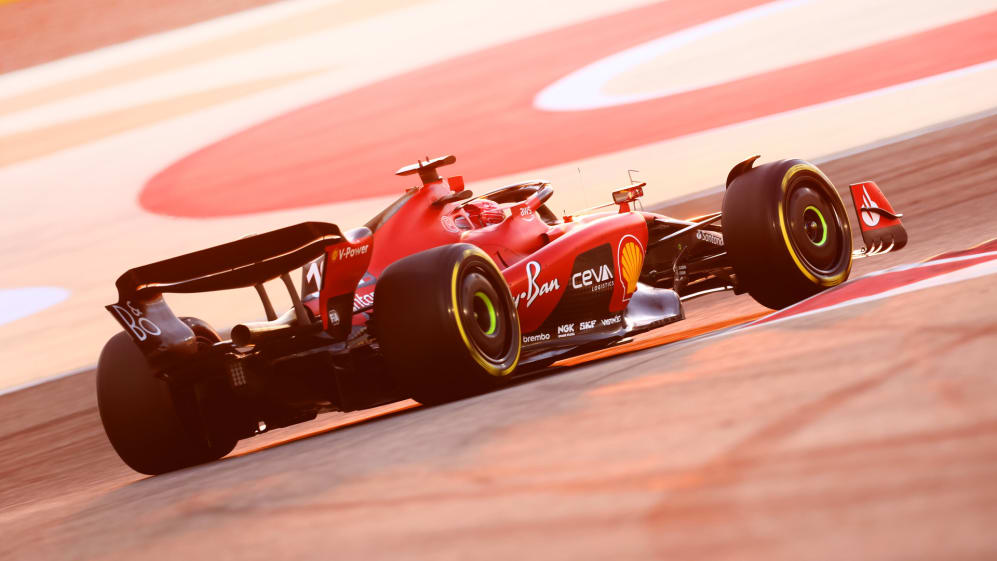 Mercedes
George Russell and Lewis Hamilton shared the day at the wheel of the new W14 and it took longer to get up to speed than either the Red Bull or Ferrari. There looked to be more set-up changes necessary and when Hamilton set the car's best time, he was around 0.5s off the pace of Verstappen's Red Bull. Which, other things being equal – and they are probably not – would mean that it might currently be only the third- or fourth-fastest car.
Although Hamilton was later pipped for fifth-fastest time of the day by Lando Norris, he was well into his long runs in the dusk of early evening when the McLaren set that time, which was very much an outlier.
GALLERY: Check out the 2023 F1 cars in action as they hit the track for pre-season testing in Bahrain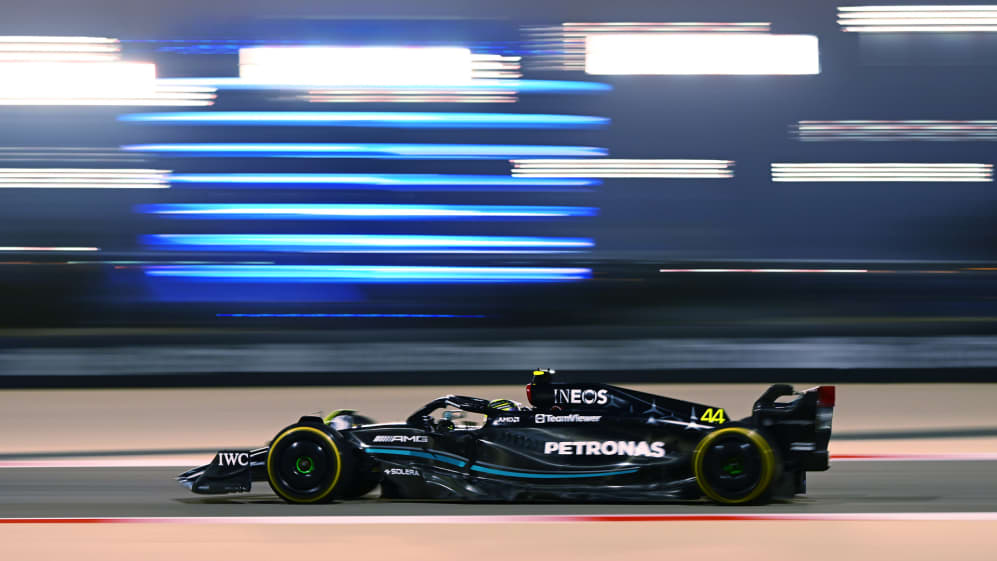 There didn't appear to be anything particularly disastrous about the Mercedes' behaviour. Certainly, it was not bouncing as much as the Ferrari and Hamilton looked very comfortable pushing it hard. But its behaviour over the kerbs was not as composed as either the Red Bull or Ferrari, looking rather twitchier. On longer runs it was very consistent, indicating that it was treating its tyres well.
Early days, and we don't know how much variation there was between the programmes of each team, but Mercedes might have been hoping to see better relative pace.