Feature
ANALYSIS: What lies ahead for Williams after shock financial news?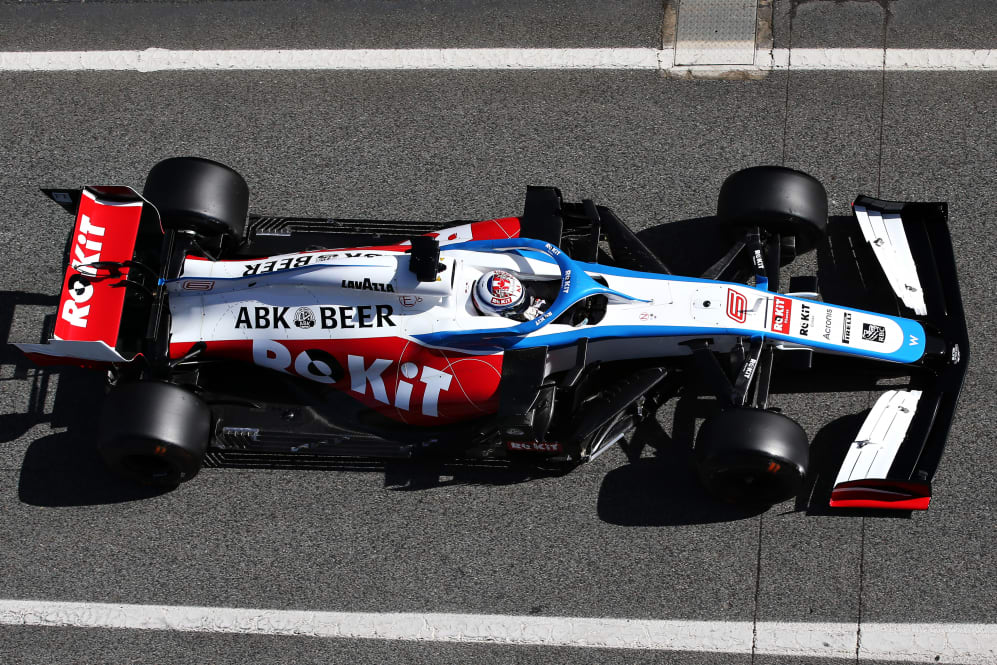 It was a deal that was famously signed off in typically British fashion, with a plate of bacon sandwiches and a bottle of HP sauce. But now that Williams' deal with title sponsor Rokit has come to an early end, what next for that most typically British of teams?
On the face of it, this is yet more bad news for a squad languishing at the back of the grid and facing increasing financial pressures, which have only been heightened recently courtesy of the coronavirus pandemic. No one wants to lose a major sponsor. But it is one of a series of moves in what is a new strategic direction for Williams.
What happened with Rokit?
Because Williams are a public company, they are limited to what they are allowed to say. However, they confirmed on Friday that they "met all our contractual obligations to Rokit".
Rokit had increased their commitment to the team midway through last summer, extending a three-year deal to five, running to the end of 2023, and the relationship seemed to be in good shape.
READ MORE: How a 45-minute talk and a bottle of sauce helped Williams secure a new title sponsor
In Williams 2019 annual report, it said "at the balance sheet date an amount of $1m was owed by Rokit and carried within trade debtors relating to the 2019 season. There is an additional £9m within both trade debtors and deferred inome at 31 December 2019 relating to Rokit sponsorship of the 2020 season."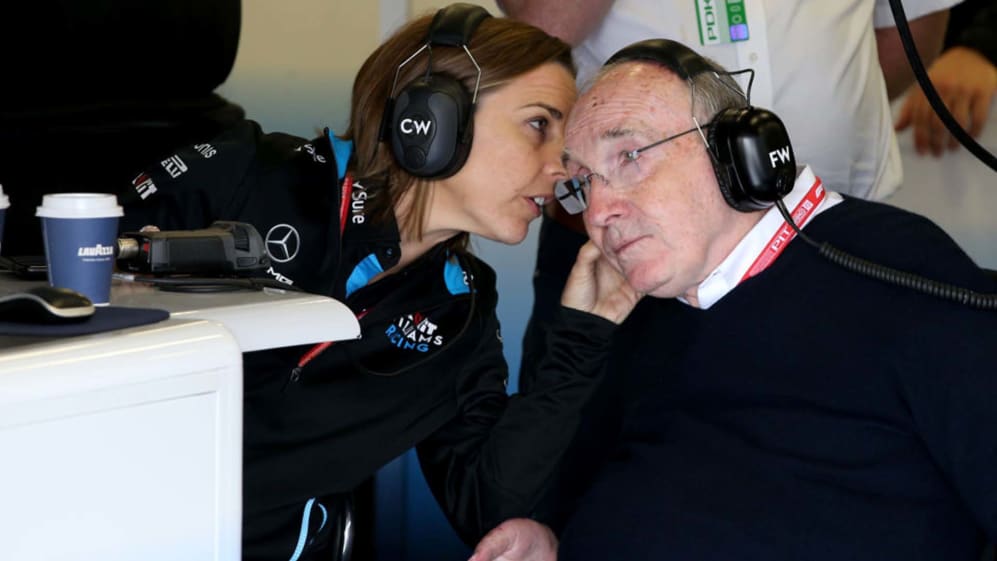 What else has been going on?
Before this news, the British team had undergone refinancing, replacing their debt with HSBC with two loans they have brought in, one of which is through a company owned by their race driver Nicholas Latifi's father Michael.
They had also sold a majority stake in their profitable Williams Advanced Engineering business. This has helped free funds and shore up their status this season, with Deputy Team Principal Claire Williams confirming the team are fully funded "throughout the remainder of this year to continue racing as and when we can go back to the circuit".
Could the Williams name disappear?
While they can race this year, they are essentially treading water – and their ambitions are so much higher than that. They are, after all, the second most successful team in F1 in terms of constructors' championships won. As a result, Williams admit they need investment – and all options are on the table, from investment as a sponsor, to a minority stake or even majority stake that risks the Williams name disappearing from F1.
READ MORE: Williams could sell F1 team as board announces £13m loss in 2019 and split from title sponsor
What Frank has always done is to ensure he puts the team, the business and our people first and that is what we're doing now
Would Williams really sell up?
Throughout the years Sir Frank – who started the company with Sir Patrick Head in an old carpet warehouse in Didcot – has proudly run Williams as a family outfit. Mention the option of selling, at any point when Williams have struggled, and you would be slapped down. Such a move was not an option. But tough times call for tough decisions.
"What Frank has always done is to ensure he puts the team, the business and our people first and that is what we're doing now," says Claire, who runs the team on a day to day basis. "Equally Frank always wants to be as competitive as possible and one of the main reasons we are doing this is to attract inward investment into the team in order so we can firstly capitalise on the new regulations that are coming forward in 2021 and put this team in the best position to be successful and at the end of the day that is all that matters to us.
"Frank as everybody is aware doesn't have an operational involvement in the team's day to day running, but is always aware and up to speed on every decision the board takes and is supportive. He wanted to ensure the future success of his team and understands and agrees this is the right time to seek inward investment."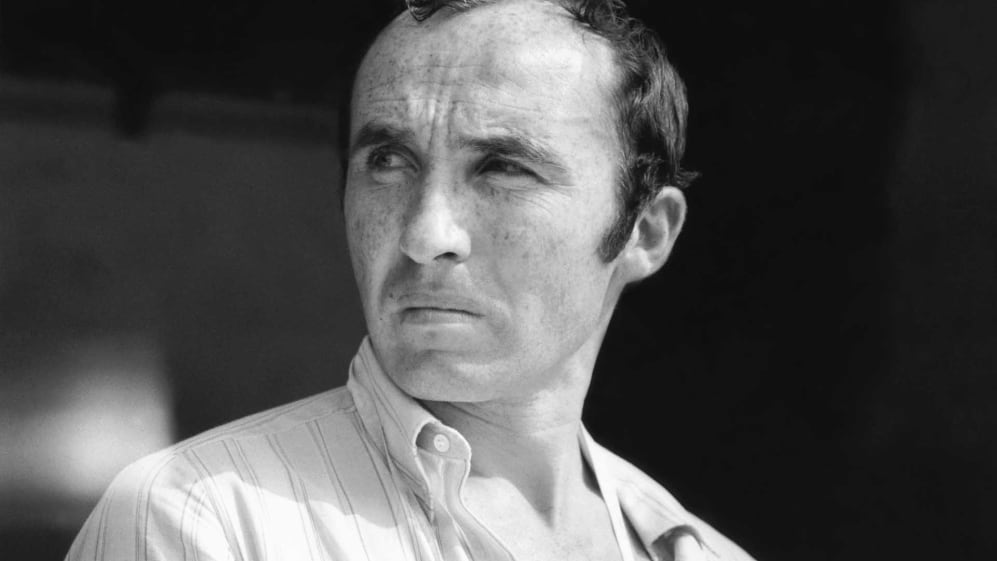 The ambition we have to return this team to where we all want it to be, where it has been in the past, it takes money
"This is absolutely the time [to evaluate investment opportunities] because of our ambition," adds Claire. "The ambition we have to return this team to where we all want it to be, where it has been in the past, it takes money, and we need inward investment in order to achieve what we want to achieve and help us with the ambition that we have in F1."
Williams admits it will be a challenging time to find investment, given the impact the coronavirus pandemic has had on the world financially, but she believes F1 will be an attractive prospect for brands.
"The world is going to be a very different place, but I'm sure that there will still be appetite to sponsor teams in our sport, a sport that's undergoing huge change, change for the good particularly around the technical regulations," says Claire. "That will make Formula 1 more exciting than I think it currently is at the moment and I think it's hugely exciting - our sport - and that's got to be something that's got to attract big brands around the world to come and showcase their brand and share the journey that Williams is on at the moment."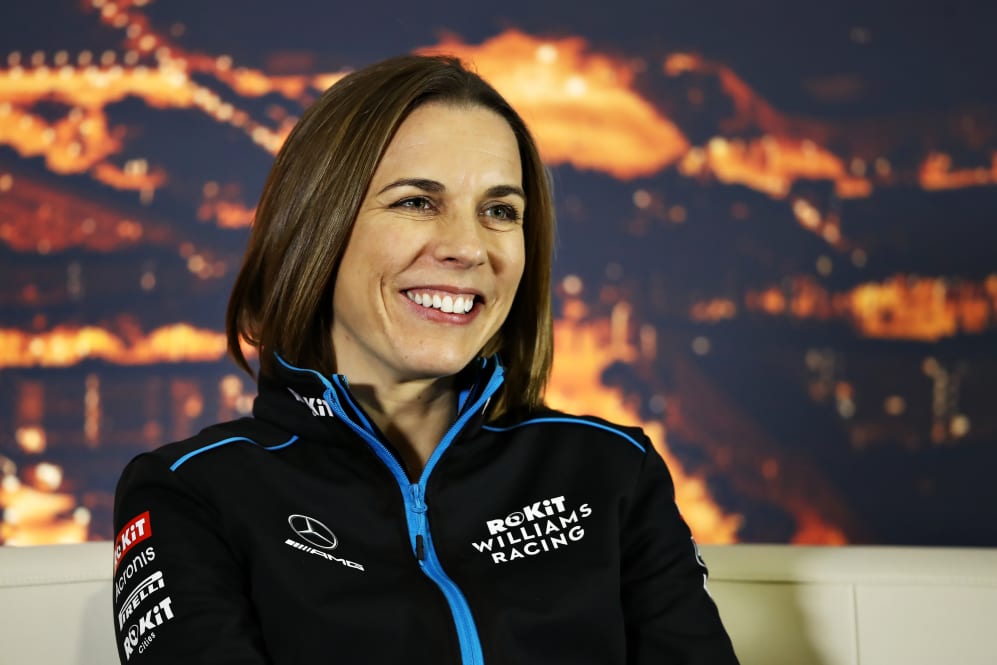 Who might be interested in investing?
The Williams brand is among the strongest in sport, and they have a track record of bringing big sponsors into F1, even if they are struggling for form. Martini joined as title sponsor after three seasons where they didn't finish higher than 8th and Rokit came onboard after they finished 10th.
There are already conversations taking place with potential investors. While they are struggling right now, Williams have high-end facilities, a strong technical staff now led by Managing Director Simon Roberts who starts on Monday, and a sensational brand – ingredients that make them investable.
You would suspect Chanoch Nissany, who is already financially supporting the team through his son Roy who is a Williams test driver, will be an interested party while Latifi's father may be interested in increasing his financial support considering the options now available.
I have every confidence we will find the investment that we need
"I have every confidence we will find the investment that we need," says Claire. This suggests an air of confidence that there are some good opportunities around, should they choose to pursue them. It also bodes well that they have been able to reassure staff the company is not planning on making job cuts to an operation that has always been very lean.
Sir Franks priority has always been his people. And if saving them means selling, then so be it. But he and the Williams family do not want to sell – and if they can find a way to avoid doing so, while still solidifying their future, that's what they will do.
What is for certain, Williams are on the brink of starting a new chapter in their illustrious history - the shape of which should emerge in the next three or four months.