Feature
ANALYSIS: Why did Red Bull opt for Perez – and what now for Albon?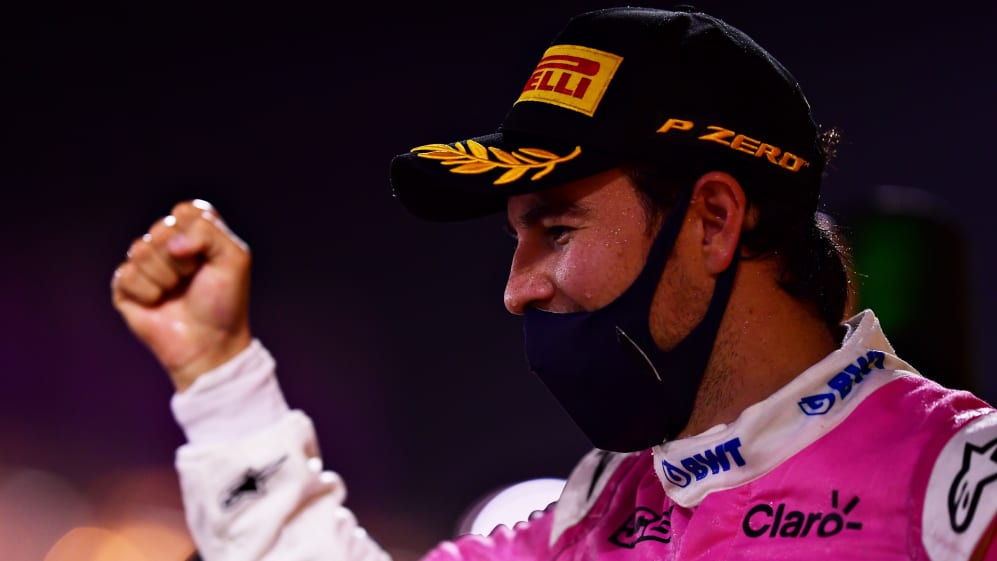 Just when it looked like Sergio Perez was set to spend next year watching F1 from the side-lines, Red Bull have swept in to offer him one hell of a lifeline, signing him to drive alongside Max Verstappen in 2021. The move, naturally, raises a lot of questions…
Red Bull had said they'd give Albon every chance to make the seat his – so did he not do enough?
Red Bull Motorsport Adviser Helmut Marko is not an easy man to please.
He unusually gave Alex Albon plenty of time to prove himself - and significantly more time than any other junior driver has ever had to prove he deserved to stay put – and unfortunately it seems the Thai driver didn't meet his targets.
There were the highs of his first two podiums this year, but there were plenty of lows. And while on paper, sixth in the Sakhir Grand Prix isn't awful, the fact the podium was made up of two Racing Point drivers and a Renault didn't reflect well on Albon.
When they looked at the one-and-a-half seasons Albon had done at the team, Red Bull senior management decided the 24-year-old hadn't done enough and it was time to move on.
And with Perez now available, and in the form of his life, now was the time to break with recent tradition and bring in a driver from outside the Red Bull programme.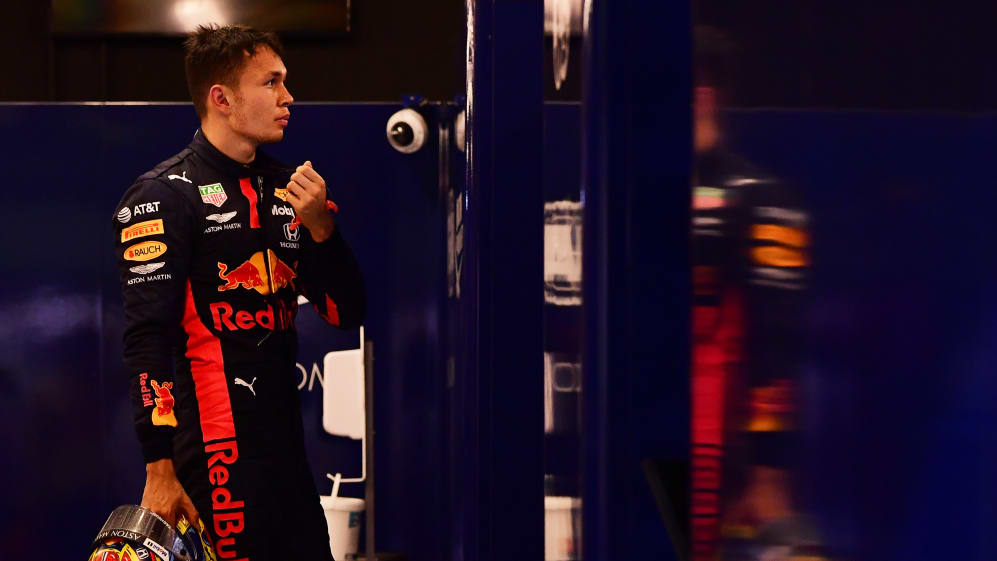 Was Perez's late season form the deciding factor?
Definitely. Perez and his management team made contact with Red Bull as soon as he was let go by Racing Point (soon to become Aston Martin), but the conversations were limited, with the Mexican essentially asked to wait and see.
Perez kept his head down and continued to drive better this season than he ever has and thoroughly deserved his top four finish in the drivers' championship. He scored in all but two of the Grands Prix he competed in and finally got his first Grand Prix win after more than 190 starts.
And when he left the paddock on Sunday night in Abu Dhabi, he was genuinely unsure if and when he would return.
But with Perez driving at his peak and Albon not demonstrating enough to convince Red Bull that he could be closer to Verstappen next year and regularly finish inside the top four as a minimum, the energy drinks company this week made the call to sign up the veteran of 10 F1 campaigns.
Why do Red Bull want Perez now?
The Red Bull junior pool is looking pretty lean at the moment. There is talent coming through, but they are a year or two out from being ready to step up to F1.
With Albon out and Red Bull not interested in re-promoting Pierre Gasly or Daniil Kvyat, they were forced to look outside.
Perez and Nico Hulkenberg were the best available options, though it is believed Perez was always the frontrunner in that two-horse battle.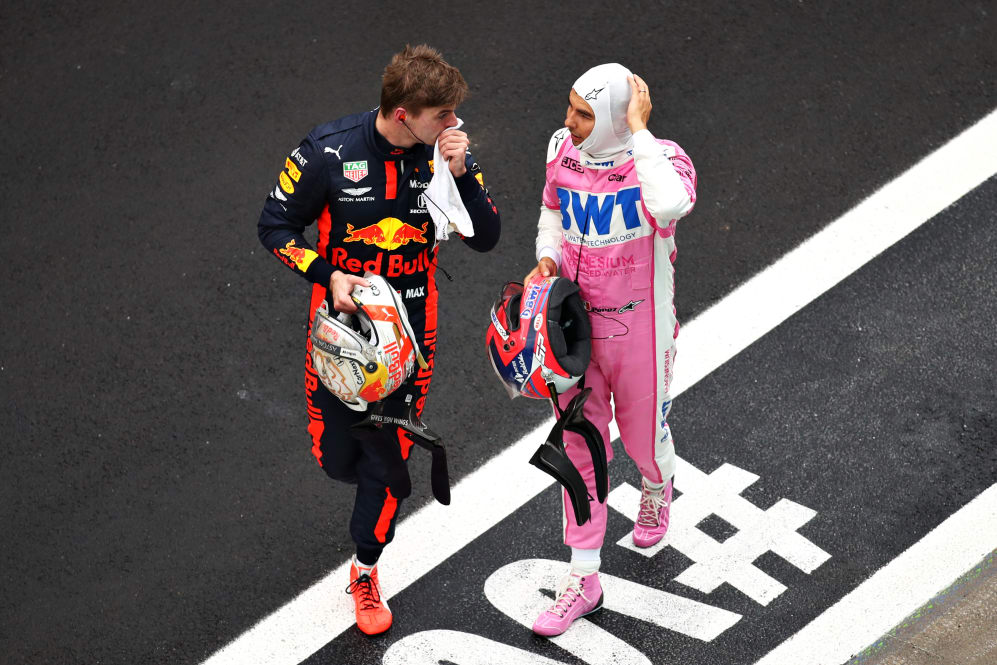 Bringing Perez in now gives Red Bull – who ended 2020 on a high with victory - a super strong line-up that can really take the fight to Mercedes, particularly in the constructors' championship, next season when the regulations remain stable (with the same chassis being used, albeit with a downforce reduction).
And they will be in the strongest position they've been in years at the end of 2021, with the option of renewing Perez, bringing Albon back into a race seat or promoting Tsunoda from AlphaTauri.
Should we expect Perez to do better than Verstappen? And what if he doesn't?
We should expect Perez to put Verstappen under pressure and be in a position to score podiums regularly and take wins should the opportunity present itself. But if Verstappen is as good as he has shown so far in his career, the young Dutchman should emerge on top.
Ultimately, this could be a great thing for Verstappen, who hasn't been pushed hard by his team mate since he was partnered with Carlos Sainz at Toro Rosso at the start of his F1 career.
WATCH: Sergio Perez reflects on his time with Racing Point after seven years with the team
Perez's arrival could get the very best out of the Dutchman, which is not only a good thing for him but also for a Red Bull team who last won a World Championship back in 2013. Perez is also regarded as an excellent development driver, so that too is a bonus to the team.
And if Perez doesn't do better than Verstappen, that is no issue for Red Bull. If anything, it's probably a good thing.
They just want him to be close behind, to give them in-race strategy options when they take the fight to Mercedes, and do what he's done at Racing Point – score consistently and heavily.
His time at Red Bull may well be limited, though, particularly if Red Bull's 'chosen one' Yuki Tsunoda impresses at AlphaTauri next year on debut.
Best case scenario for Perez is probably two years, with Red Bull opting not to rush Tsunoda's development – however we have seen Red Bull promote much earlier, as early as half a year or even a year. So the pressure will be on Perez to deliver consistently from the off.
How realistic is an Albon return with Red Bull or AlphaTauri?
It remains a possibility, otherwise Red Bull would not have kept the Thai driver on in a reserve capacity. It could be that a year on the bench, working with the engineers in a less-pressurised role, could be just what Albon needs - especially as some feel his promotion to Red Bull was too quick anyway.
This was Albon's second chance of course, and recent decisions by Red Bull show that a re-promotion isn't in their nature – so it's going to be difficult.
But equally, Kvyat did get three chances with the group in F1, even if that was perhaps more down to a lack of options at the time.
Either way, it's not all over for Albon by any means, but he may find it difficult to fight his way back into a race seat, either at Red Bull or AlphaTauri, especially given Tsunoda is Red Bull's favoured driver right now and there could also be further pressure from other juniors in the pool, such as Juri Vips or Jehan Daruvala.