Feature
ANALYSIS: Why Ferrari moved to lock down Sainz with new deal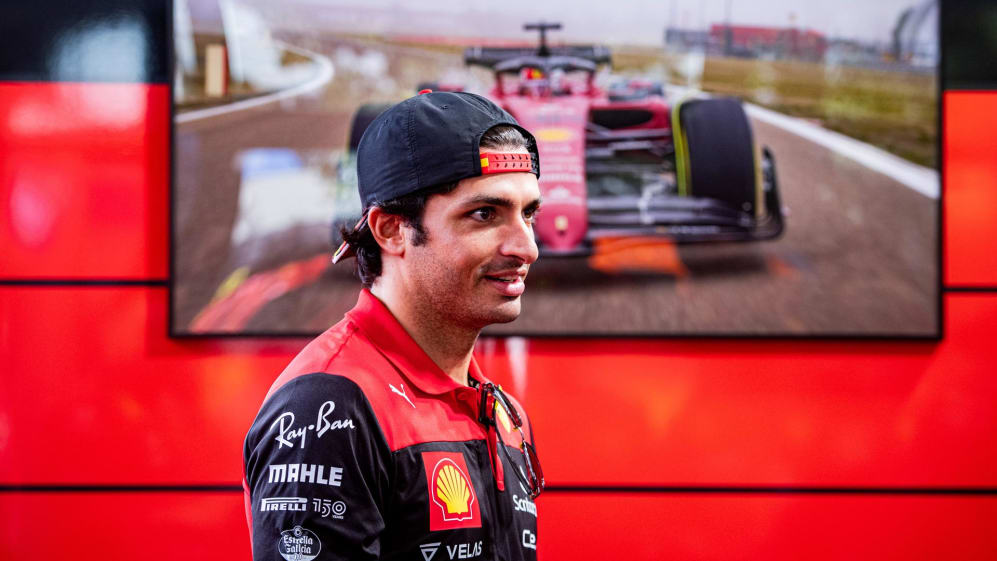 Ahead of their first home race of the season, Ferrari announced the news we had all expected – Carlos Sainz has signed on the dotted line to extend his stay at Formula 1's most famous team. F1 Correspondent Lawrence Barretto looks at how it came about.
Amid the most dramatic title showdown in Formula 1 history at Abu Dhabi's Yas Marina Circuit, Carlos Sainz's impeccable drive to third, behind the main protagonists Max Verstappen and Lewis Hamilton, went largely unnoticed.
PODCAST: Carlos Sainz on hunting that elusive first win, as Beyond The Grid returns for 2022
It was Sainz's finest weekend of his greatest-ever F1 campaign. He qualified fifth, just 0.061s off third. And did not put a wheel wrong to grab a podium on pure performance – his fourth of the year. It helped him leapfrog team mate Charles Leclerc to finish a career-best fifth in the drivers' standings – and secure his 15th successive points score (the best record of any driver).
The best way to get a new deal is to do your talking on the track – and that's exactly the approach Sainz took. When Ferrari lured him away from McLaren on a two-year deal, a big focus on their analysis into the Spaniard, son of two-time rally champion Carlos Sr, was focused on cold, hard data.
They could see Sainz was fast, particularly in race conditions, and they could see that he showed a relentless upward trajectory. It was not blemish-free, but each time a struggle was encountered, he quickly found a way out.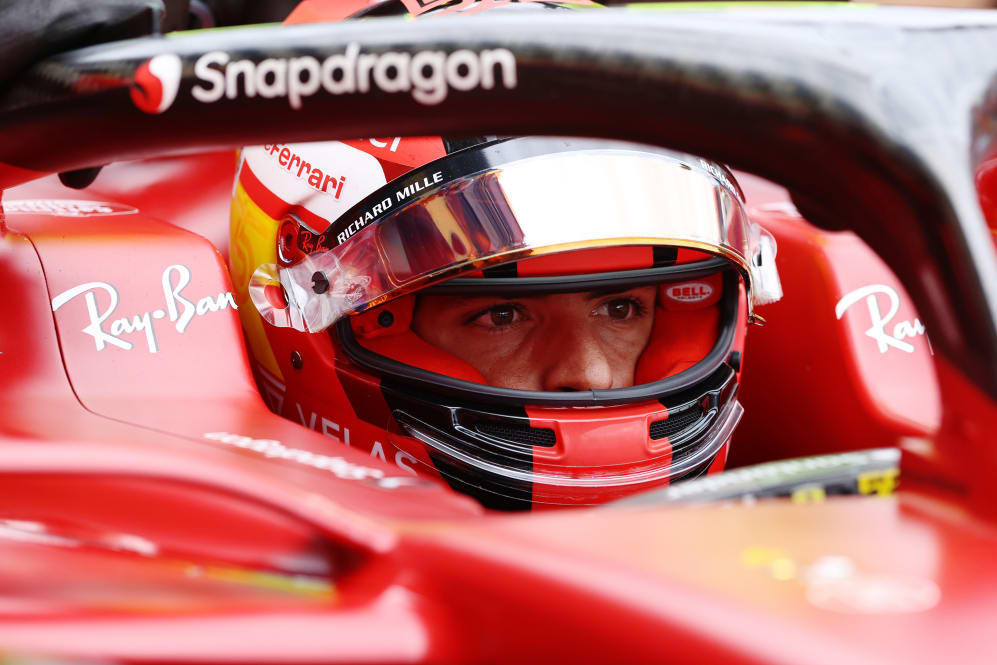 Sainz's form after his failure to score in France last year – on a weekend where Ferrari were lost in terms of understanding the tyres – was so good, Ferrari knew that he was the real deal. His performance in the last five races of 2021, I'm told, was particularly eye-catching. That he was able to push and beat Leclerc as regularly as he did in his maiden season surprised even senior management.
Having seen the relationship between Leclerc and old team mate Sebastian Vettel become fractious, it was a relief to Ferrari that Sainz and Leclerc got on so well, the duo gelling as Sainz and former team mate Lando Norris – with whom he remains good friends – did while still pushing each other hard on track. Anything other than keeping Sainz onboard made no sense.
F1 NATION: Previewing a 'crucial' Imola Sprint and Grand Prix as Sainz aims to bounce back
That's why talks began long before Christmas on a new deal, that would run beyond the end of 2023. Ferrari wanted to keep him – with boss Mattia Binotto particularly impressed with the way Sainz has gone about settling into the team and getting performance out of the car – so they instigated the discussion. They knew that other teams were interested in securing the Spaniard's services in the future – and therefore couldn't afford to hang about. I understand Sainz's management spoke to at least one major rival (you always take the call) but their priority was to stay at Ferrari.
The Sainz family wanted more than a one-year deal. His last two contracts have been multi-year – and that security has played a key role in helping the eight-time podium finisher focus on the job in hand, rather than risk getting distracted by contract talks. The push was for another two-year arrangement, which would take him up until the end of 2024 – when Leclerc's deal expires.
Such a deal would show Ferrari's commitment to the Spaniard – and be a deserved reward for pace and results he has delivered since joining, along with a high level of feedback that has been key to the development of the 2022 car.
It would also give Ferrari crucial stability as they look to build on a sensational start to a 2022 campaign where they are building themselves into the title favourites, and herald a new cycle of success for the famous Italian team.
Very quickly, the two sides agreed they would stay together – and then it became a case of nailing down the details of the contract. Sainz's team knew they had a strong asset – one of the most prized drivers on the grid right now – and thus pushed for improved terms.
TREMAYNE: Ferrari are the team to beat right now – but F1's 2022 storyline is still far from written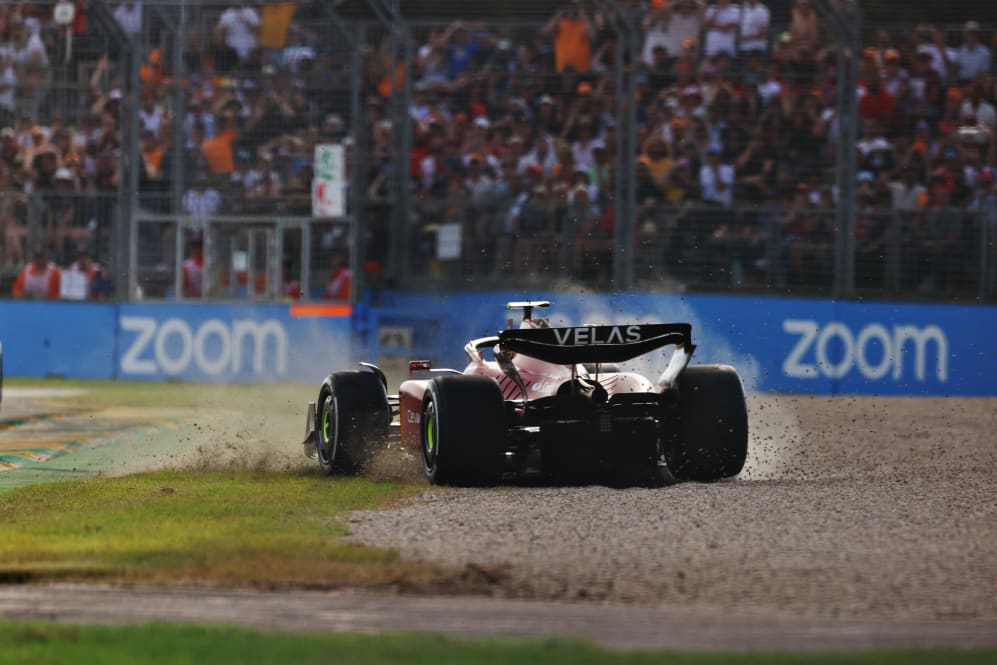 It was not ideal that Sainz suffered his first DNF since the 2020 Russian Grand Prix (which ended a 17-race points streak and 31-race finishing run) in Australia, but it did not set alarm bells ringing. Ferrari were already convinced Sainz was their guy – and felt that result was an anomaly. With a car capable of regularly scoring podiums and challenging for wins, Sainz was proving he could get the job done. His relationship with Leclerc was holding up well, too, despite the growing pressure of a potential championship challenge.
The delay was more about finessing the small print, with Ferrari knowing they were in a strong position, given that the quality of the car they had delivered for the new rules would be sought-after in the coming years if they could keep the momentum up.
READ MORE: Red Bull vs Ferrari – who's favourite to deliver at Imola?
But in the days after Australia and leading up to Imola, a deal was struck in time for Ferrari to hit their target of announcing the news ahead of their home race of the season, at a track just 100km from their famous headquarters.
In putting pen to paper, they now have both drivers locked in for the long-term – while rivals Mercedes and Red Bull have uncertain line-ups in the years ahead – and they can devote all their attention to converting the current class-leading car into a championship winner.