Haas boss Steiner accepts there are 'pros and cons' to potential all-rookie 2021 line-up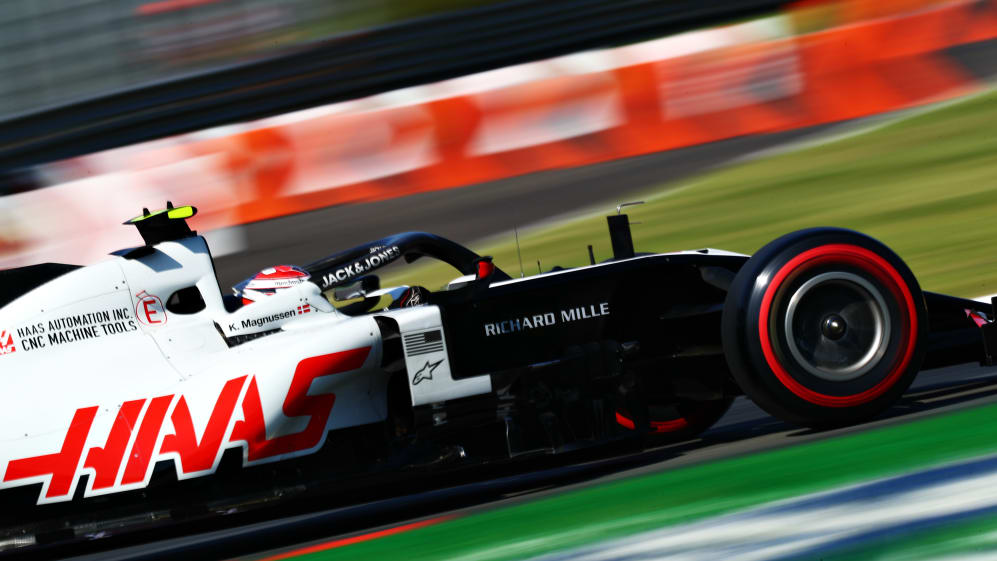 Ever since their first season in F1 in 2016, Haas have approached the sport differently to their rivals. And Team Principal Guenther Steiner says that the team's leftfield approach is one reason he's not ruling out running all all-rookie line-up in 2021.
It was announced ahead of the Portuguese Grand Prix that both of the team's incumbent drivers Romain Grosjean and Kevin Magnussen – partnered together at the team since 2017 – would be replaced for 2021.
But while Haas have still to confirm either seat for next season, it's been rumoured that the line-up could consist of two F1 rookies, with Formula 2 racers Mick Schumacher and Nikita Mazepin thought to be among the frontrunners – with Steiner saying there would be "pros and cons" to such a pairing.
ANALYSIS: Why Haas have changed direction on drivers – and the key contenders to get the nod for 2021
"We haven't decided to take two rookies," said Steiner, speaking over the Emilia Romagna Grand Prix weekend, "but I can easily talk you through my thoughts about rookies because we've discussed this, and the risks and opportunities with [two rookies].
"I think there's obviously risks that two rookies, they have nobody experienced to look at the data and stuff like this, they need to find out between them what is going on, and there is a risk that that goes wrong. But there are technical means [which we can use to] help them. But the pros are you can put them in the direction you want to put them, and then they grow with the team."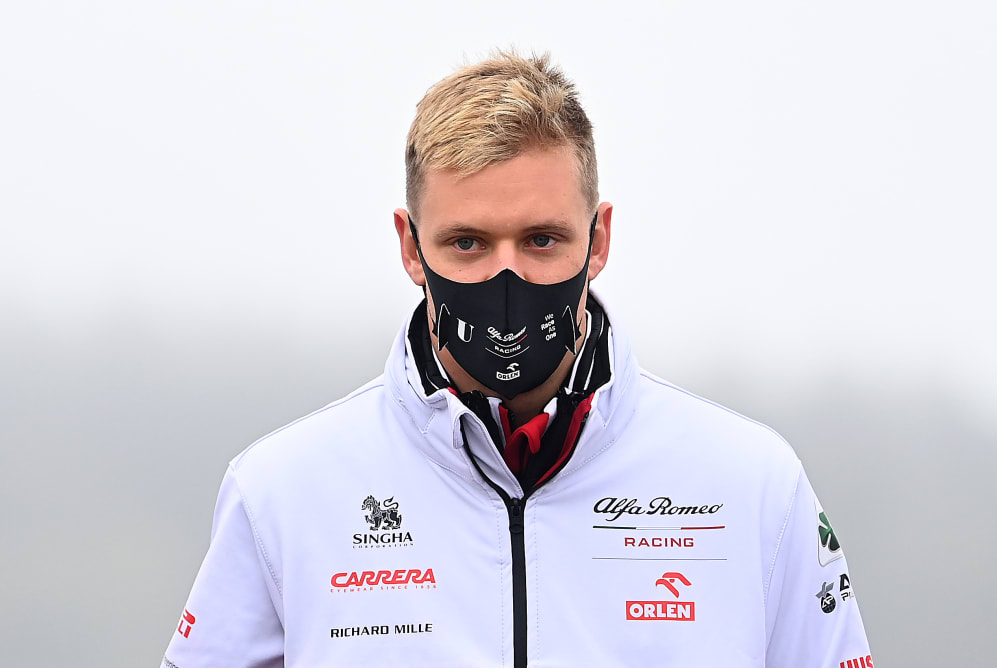 Haas have ruffled feathers by disrupting the traditional F1 approach in their five seasons in the sport, with the team's business model built around purchasing as many parts as legally possible from outside suppliers and having their chassis work carried out by Italian firm Dallara – while in a difficult 2020, the team's three points so far have resulted from a pair of bold strategy calls at the Hungarian and Eifel Grands Prix.
READ MORE: Magnussen says he had options to stay in F1 after leaving Haas – but says 'I miss winning'
And Steiner said that that disruptive spirit could be a reason for the team to try the rookie pairing approach.
"Because it was never done, it doesn't mean that it doesn't work," said Steiner. "For sure, there is a risk that it doesn't work – I do not want to be ignorant to that – but we've done a few things different to other people. A few years ago, I was asked, why do you keep Romain so long, because nobody has kept anybody so long!
"We don't need to do what other people did, we will do what we think is right, and if it works or not, we will be judged on that," Steiner added. "So we take that risk and we take the opportunities. If we take two rookies, we have thought it through, we know the pros and we know the cons."
READ MORE: Grosjean should have won races in F1, says former boss Boullier
Meanwhile, asked why Haas wanted to replace both drivers now, rather than having Magnussen or Grosjean mentor a young driver through next season before the new 2022 regulations come into play – or keeping both drivers for another year – Steiner replied: "Next year is an interim year, so if we get two drivers, we do it now so that we get used to the drivers… and then in '22, we'll have them ready when the new regulations come.
"Because to put new drivers in in '22, for me it would have been a little bit risky, because then you have to learn two things: a complete new car and new drivers."