Feature
ANALYSIS: Why Williams chose Albon as Russell's replacement – and retained Latifi for 2022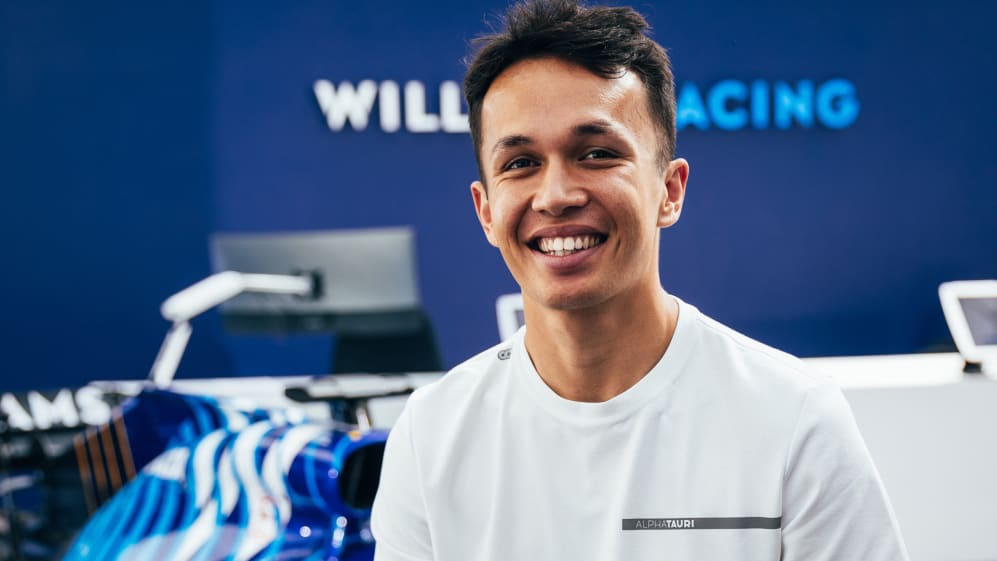 The dominoes just keep on falling in the driver market, with Williams the latest team to lock in their line-up for 2022 as they draft in Red Bull reserve driver Alex Albon to replace Mercedes-bound George Russell, with Nicholas Latifi securing his place for a third straight campaign. F1.com's Senior Writer Lawrence Barretto explains how the deal was done, and why Williams went for the Thai racer…
READ MORE: Alex Albon returns to F1 race seat with Williams in 2022 alongside Latifi
Why did Williams choose Albon?
Team Principal Jost Capito had two drivers he and the team was seriously interested in for next year: Valtteri Bottas and Alex Albon.
The team were interested in bringing Valtteri Bottas back to the team which gave him his F1 debut – and talks were opened up. At the same time Capito was in talks with Albon and Red Bull – which began several months ago, well before the summer break – about offering the Thai driver, who has experience with both Toro Rosso and Red Bull, a route back into F1.
As Bottas focused more on Alfa Romeo, Williams ramped up their pursuit of Albon. George Russell is understood to have campaigned to Capito for his friend Albon to replace him, should he leave the team – and Capito was impressed as he got to know Albon better.
READ MORE: Alfa Romeo move a chance for Bottas to emerge from Hamilton's shadow, says Vasseur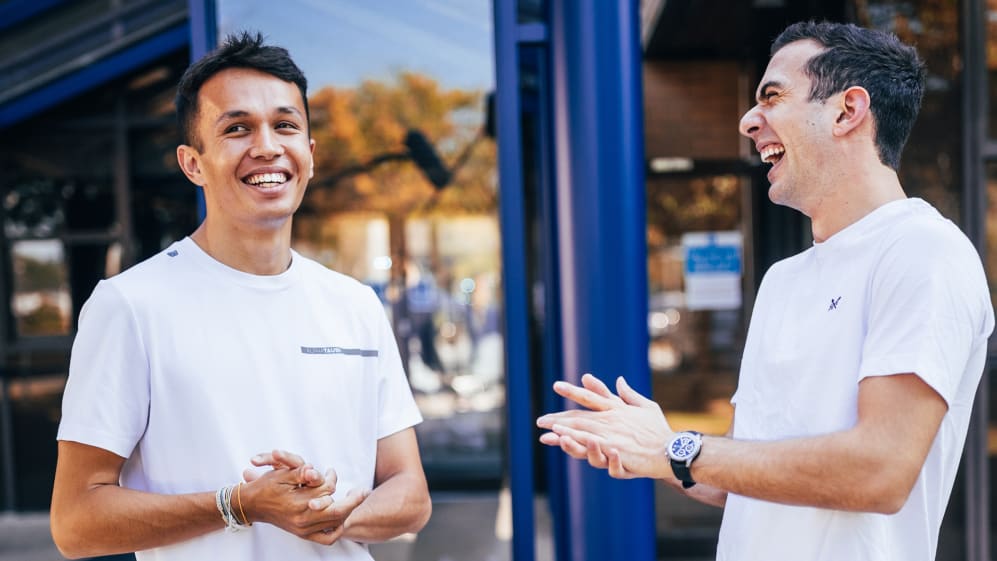 "We want to move forward, we don't want to move backwards," says Capito when we caught up on Wednesday ahead of the Italian Grand Prix. "With that in mind, a driver who is still at the beginning of his career and has quite a lot of experience already was appealing. Alex has been in one of the top teams, has driven a race winning car, has experience of being successful and being on the podium – and is eager to do that again.
"He will also fit well in the team and already has with the relationship with Nicky, as they were team mates in F2. All this together was important for us. If take these attributes and put them through a checklist, Alex is the guy who is the one that fits the most."
READ MORE: Albon's top team experience key, says Capito, who expects Thai driver to push Williams up the grid in 2022
Red Bull rate him highly and have been impressed with the job that he has done as reserve driver, clocking up serious mileage in the simulator. Ultimately, there wasn't enough space in their stable right now, so Motorsport Adviser Helmut Marko and Team Principal Christian Horner took the unusual step of pushing to place him outside of the family, even if that mean that they would lose what has been a very important resource in the sim. If they didn't really rate Albon, they simply wouldn't have put this effort in.
The fly in the ointment is that Mercedes and Toto Wolff weren't too keen on a Red Bull-affiliated driver piloting a car that was powered by one of their engines.
How did they get the Albon deal over the line, then?
Fortunately for Capito, he had strong links with both. He knew Wolff well when they were in regular contact during Capito's time at Volkswagen and their mutual interests in F3 as engine suppliers. And Capito had a strong bond with Red Bull, who were Volkswagen's big sponsor during the rally team's impressive success in the World Championship.
"Of course it's always challenging first to define which driver you really want – and then get it over the line," says Capito. "I have a great relationship with Toto. We have known each other for a long time. When he started at Mercedes, I was at Volkswagen Motorsport and together we have been in F3 supplying engines, so we had to find ways to handle F3 as two engine manufacturers and to build up great relationship.
READ MORE: 'There are no miracles, no silver bullets' – How Jost Capito plans to take Williams back to the front
"Red Bull has been main partner at Volkswagen in the World Rally Championship when I was there so I have great links to Red Bull. These good relationships from the past and on-going good relationships help to bring all the parties together and they support our choice of Alex."
In order to get the deal done, Red Bull had to release Alex Albon from their junior programme but they tell me they will "retain a relationship with him that includes future options".
What this essentially means is that Albon is no longer a Red Bull driver. However, Red Bull could still run him in the future, if all agree, while Williams can keep him for an extended period, if all agree. There will be more talks down the road, depending on how he performs.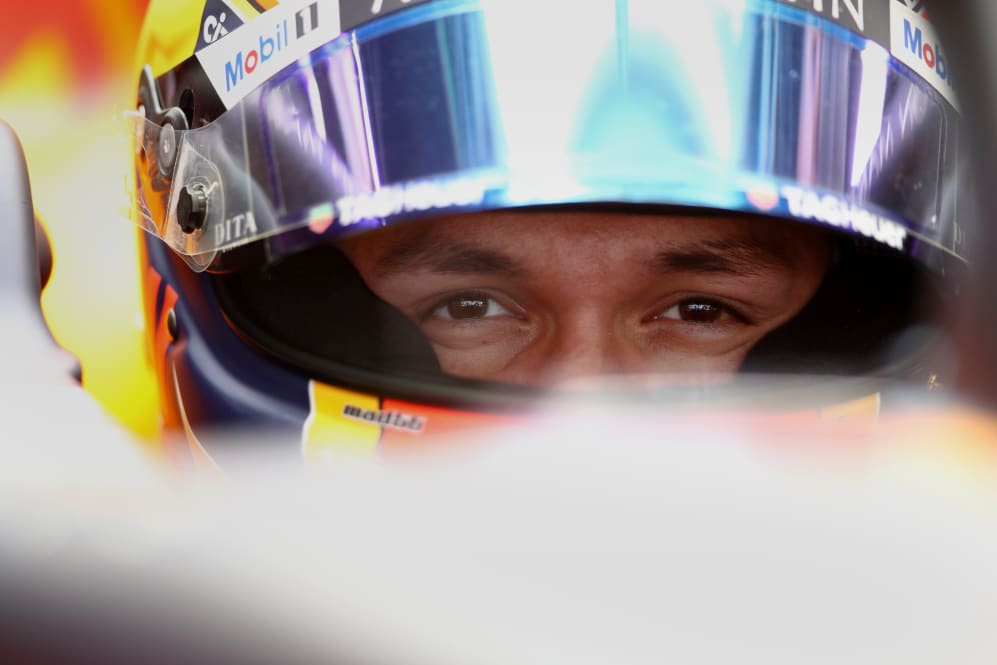 It works for everyone involved. Williams gets a talented driver, who can excel in the family-like surroundings and prove that his struggles at Red Bull were just a blip. Mercedes can take comfort from Williams not taking on a Red Bull driver, with clauses sure to be in the contract that prevent any information sharing with his old employers. And while not ideal for Red Bull, they have done a great and noble thing in getting Albon back on the grid. Albon has a lot of affection for the brand – and a great relationship with Horner and Marko.
ANALYSIS: Why Mercedes chose to promote Russell for 2022
It also shows that Williams are their own team. They aren't beholden to anyone. They decide who drives their cars.
They could have given up on trying to get Albon because his Red Bull links would cause problems with technical supplier Mercedes – but they didn't. They found a way forward, doing what is best for them. It demonstrates impressive intent, made possible by strong backing from the owners, and it is the approach needed if they are going to get back to the front.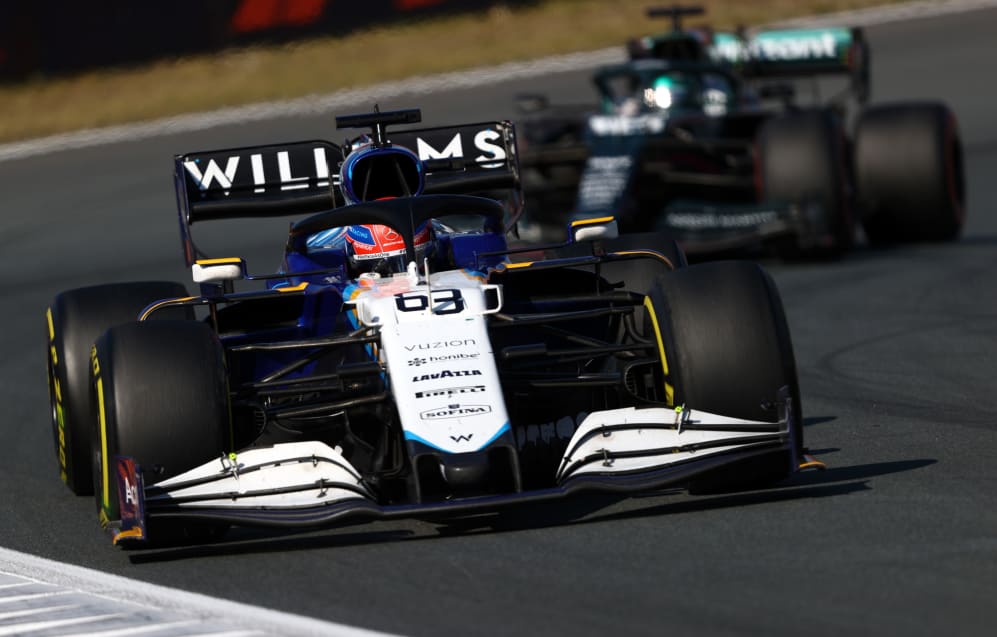 Why did Williams keep Latifi?
With Russell impressing week in, week out, Latifi's efforts often went unnoticed. But he too was improving race-on-race – and Williams could see that. So while only announced on Wednesday, ahead of the Italian Grand Prix, my sources say it had been known for months internally that the Canadian would stay for a third year.
He's worked well with the team, who love working with him, and his personality and character serves as a motivating factor. His on-track performance, importantly, is getting better – and he's proving that he can get the most out of the car on a more consistent basis. Continuity is helpful, too, with sweeping new regulations introduced next year.
READ MORE: 10 things you need to know about the all-new 2022 F1 car
"Maintaining Nicholas was for us a very obvious and an easy decision," says Capito. "Nicky had his rookie season last year, it was a difficult year for F1 so you can imagine how difficult it was for a rookie with all the [Covid-19] restrictions. We have seen him improving a lot this year. Last year everything was new for him, now he is improving a lot.
"I like to have some consistency in the team, too, and he's the consistent part. We can build on what he has achieved so far. And he can help bring Alex in. They know each other from when they were team mates in F2 so his introduction in the team with support of Nicholas will be easier than it would have been with other drivers."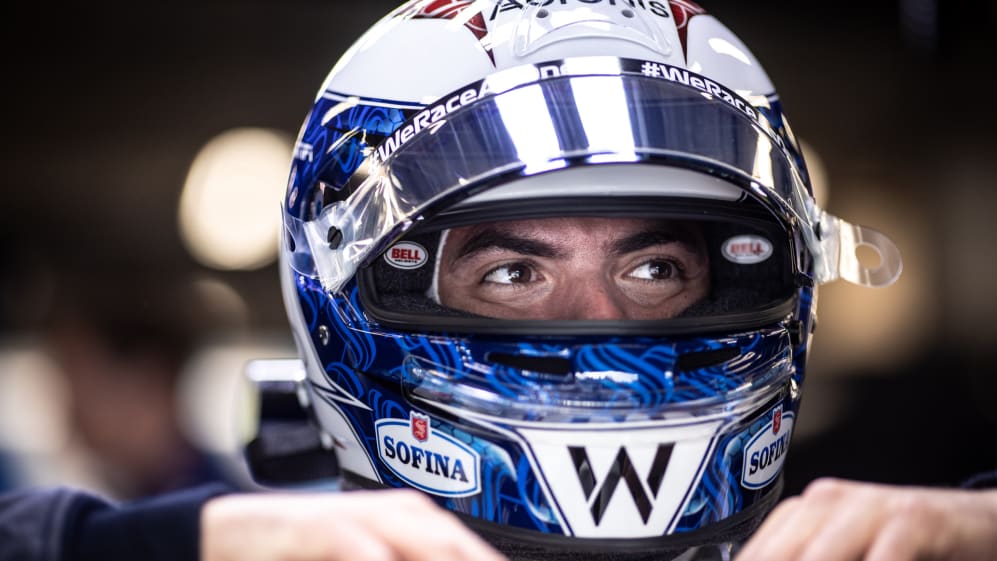 Which other drivers were in the mix?
When the Williams family made the difficult call to sell the team Sir Frank had founded and that bore their name, they did so in the hope that it would secure the future of the operation.
Nearly a year on, it looks like the right decision. The team is in a healthy position financially under new owners Dorilton Capital, the car is constantly improving and Russell and Latifi have both scored twice to lift them into eighth place in the constructors' championship – their highest position for four years.
With improved performance comes a greater control of your own destiny. Team Principal Jost Capito has been inundated with calls this year from drivers keen on a race seat. For the first time in years, Williams had a healthy choice – and with strong backing from Dorilton, they can make their call based on talent rather than needing to heavily consider the financial package that came with a driver.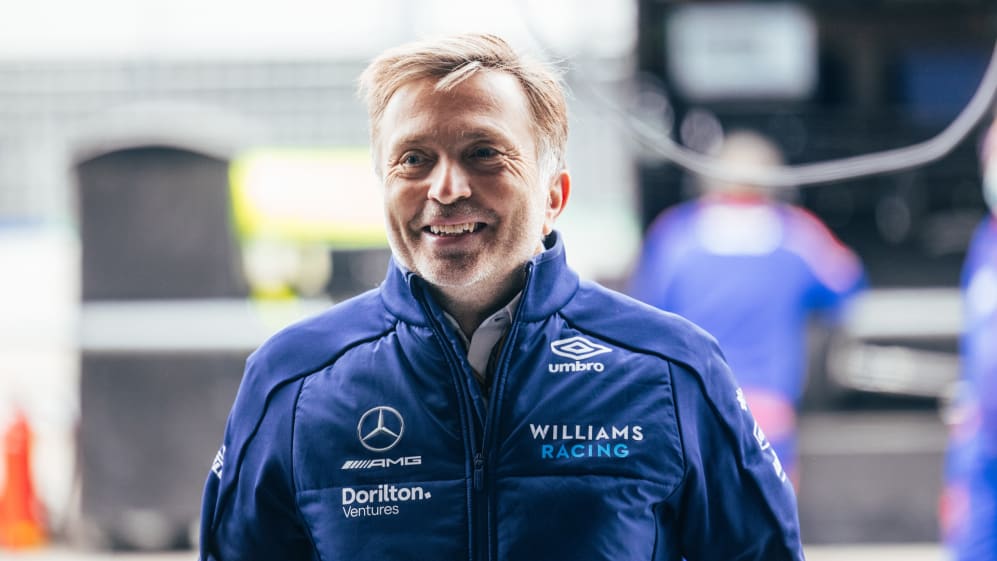 Capito has spent the last few months deliberating over whether to go for experience – with Nico Hulkenberg and Daniil Kvyat considered – or youth, with the likes of Formula E champion and Mercedes affiliated driver Nyck de Vries and Guanyu Zhou in the mix. In the end, he's gone for a blend with Albon and Latifi, who were team mates at DAMS in F2 in 2018.
READ MORE: Why AlphaTauri have kept faith in Gasly and Tsunoda for 2022
"I'm not saying there weren't other great drivers we could have worked with," adds Capito. "Nyck de Vries deserves a chance in F1, he's a great driver – he deserves a space and I hope he can get one. Valtteri also a very good fit for Alfa. But for us, Alex was the right choice."
It may faze some team bosses to have such a youthful line-up, but I understand Capito is relishing the opportunity to help shape and mentor drivers. Between them, Albon and Latifi – 25 and 26 years old respectively – have 68 starts between them. It's not a huge amount of experience, but it's enough to have given them a good ground in the sport.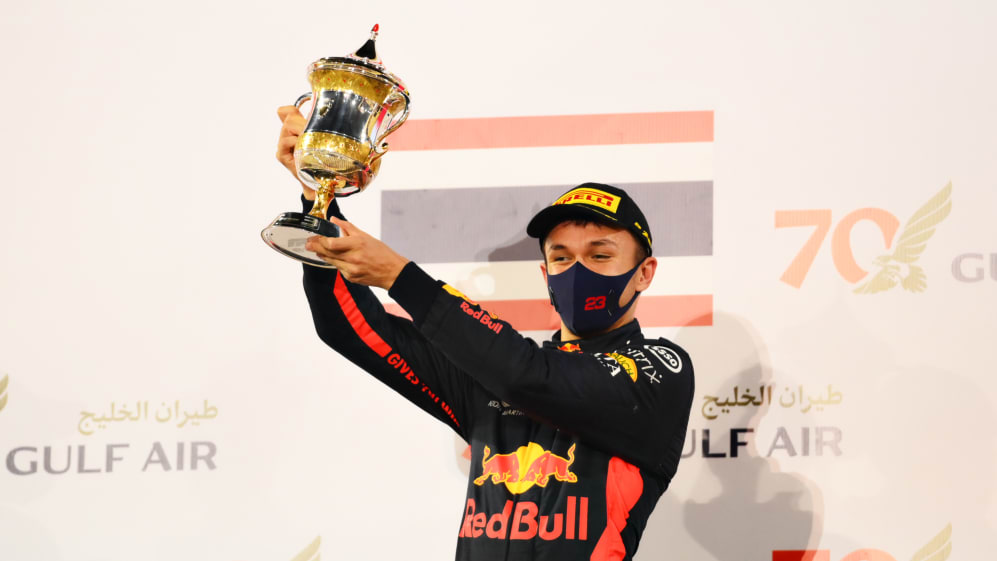 What is Capito expecting of Albon and Latifi?
Next year offers so much opportunity, courtesy of the new sweeping technical regulations being introduced. The key to success will be having interpreted the rules well to get a good base line and then relentlessly develop the car – while working within the cost cap. Capito expects Albon and Latifi to play a key role in accelerating that development.
ANALYSIS: Comparing the key differences between the 2021 and 2022 F1 car designs
"We still expect a lot of Nicky this year," says Capito. "We want him to improve and get better. If you see the data, it's quite a different view than what is seen in public. He's had bad luck and technical issues this season where he couldn't shine in qualifying like he could have done so he could have been much better. We need to give him better support so he can really show his real talent.
"Next year we want him to again make a step forward. Of course, it depends how the car performs next year but no one knows what the level of competition of any car will be next year. We expect Alex and Nicholas to develop the car. We don't expect to have a front running car, but we want to be a sustained and continuous midfield runner and that means we need a high development speed. That's where I really want a lot of input from Nicky and Alex during the season."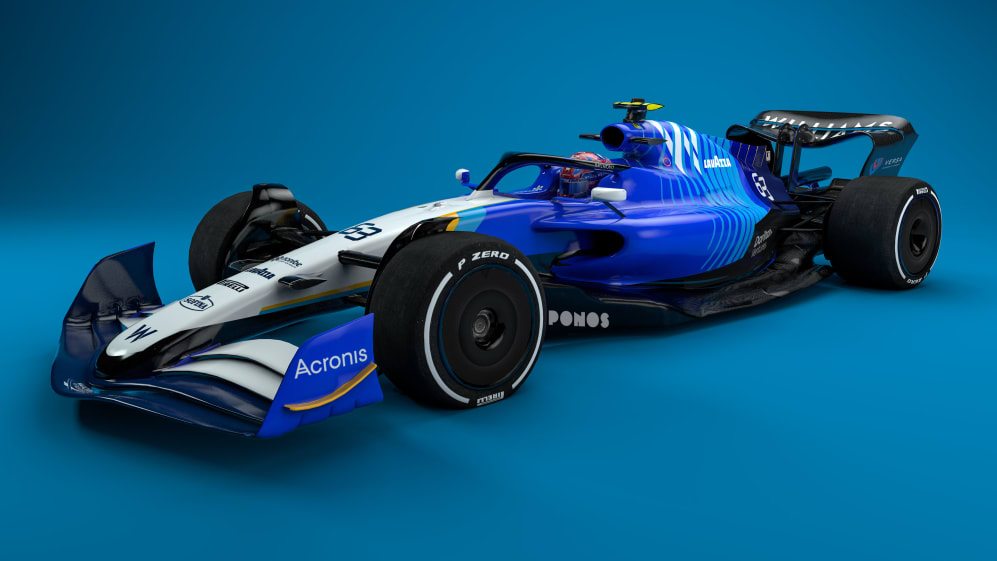 What does this mean for the rest of the driver market?
All eyes will be on Alfa Romeo and the identity of incoming Bottas' team mate.
F2 racer Guanyu Zhou remains a leading contender for the seat, but there are plenty of other names being linked with the Swiss team, including de Vries.
Mick Schumacher's name has been thrown into the mix but the latter would only happen if Ferrari change the arrangement with Haas, who are running their junior and expected to do so again next year.
Aston Martin are also expected to continue next year with Sebastian Vettel and Lance Stroll.