Feature
'There are no miracles, no silver bullets' – How Jost Capito plans to take Williams back to the front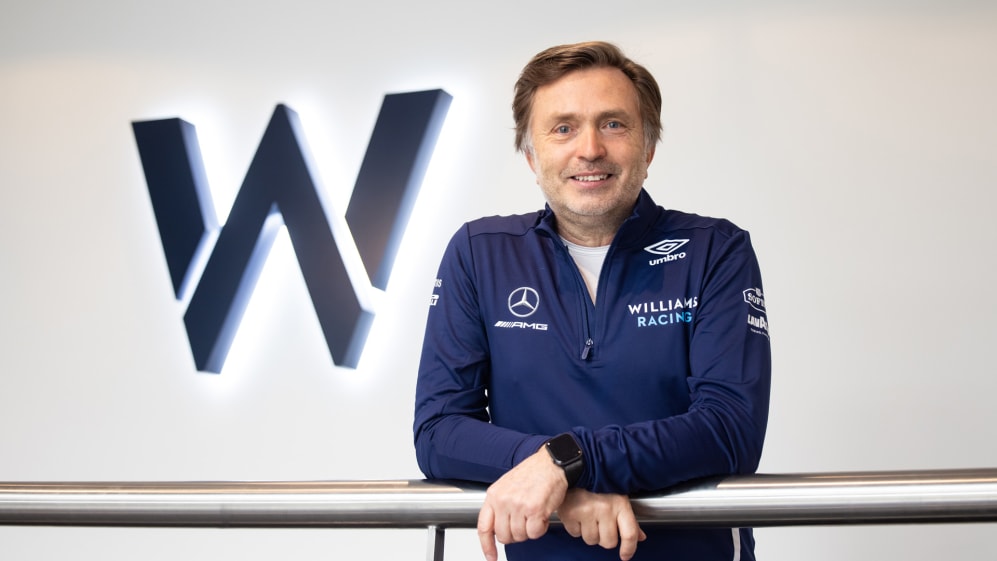 Having watched the last of seven Volkswagen R road car models roll off the production line and successfully hit the market, retirement beckoned for their boss Jost Capito.
The 62-year-old had pretty much done it all.
There was success in the Paris-Dakar and World Rally Championship and stints in Formula 1 with Sauber and McLaren. Then there were automotive triumphs with Ford and BMW before his Volkswagen wins.
It was a fine 35-year career, one to be proud of. But then the phone rang. And it soon became clear Capito's motorsport story was not done just yet.
READ MORE: Williams name former McLaren boss Jost Capito as new CEO
"I was talking to Volkswagen about retirement, and looking at doing something here and there, what I really enjoy," says Capito, as we chat ahead of the season-opening Bahrain Grand Prix.
"I got a call, and Dorilton asked if we can talk about the Williams project. And of course you can't say no! So I went from retirement into the biggest challenge I ever had in my career!"
The team is in the midst of a rebuild, after the Williams family which founded the iconic British operation sold up and left the sport after last year's Italian Grand Prix.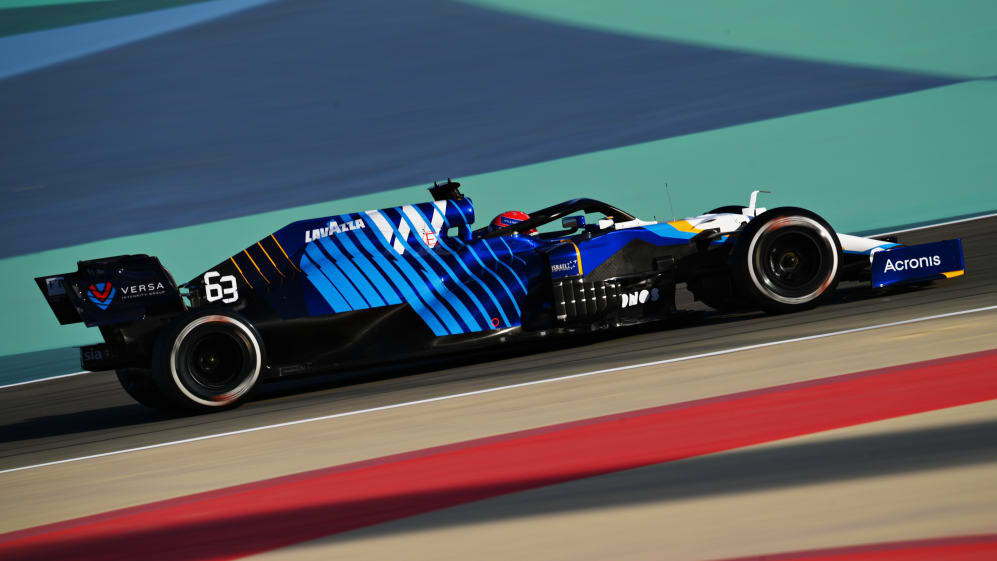 The Grove outfit is based in an impressive facility, but the team needed a huge cash injection in all areas from the ground up, as they languished at the back of the field. New owners Dorilton have committed to doing that, with Capito heading the charge as CEO.
The German was last in F1 in 2016, his stint at McLaren lasting just four months after the man who hired him – Ron Dennis – left the Woking team himself just as Captio arrived. But he left on good terms so this isn't a case of unfinished business with the sport. This is about grabbing a once in a lifetime opportunity.
READ MORE: ANALYSIS: Why Williams' owners chose Capito to lead new era for F1's sleeping giants
"I was really at peace with that [his McLaren exit]," he says. "McLaren was a good time for as long as I was there. I have no bad feelings or anything negative with this. I said 'OK, I've done this'.
"But when this came up, I was not chasing after it, I spoke to the new owners Dorilton. I saw what they want to do and where they want to take the company and the team, I said 'OK, it's exciting'. I don't think I would have taken any other job in Formula 1."
The hook for Capito was that Williams is a team that needs a complete transformation to revitalise their fortunes after slipping to the back of the grid in recent years.
The German, it becomes clear during our chat, wants the hard questions because he likes to be challenged. He wants that from his job, too.
"I'm not a guy who wants to go somewhere and just keeps running what is there," he adds. "I need to make changes, I want to be proactive. Williams doesn't belong where it is, I felt it needs to move up the grid. If I can support that and be part of that – that's something I'm really interested in.
READ MORE: No sign we've closed gap to midfield says Russell, as he predicts 'yo-yo' 2021 for Williams
"I have been in that situation a couple of times," he adds. "I always look for something to build up. I never step in where everything was as good as it could be and keep it as it is or develop it further."
And by signing up at Williams, Capito is committing to this project for the long term, the 62-year-old accepting that this will not be a quick fix to return Williams to the glory days of the 1980s and 1990s.
"First you have to develop a plan – a long, medium and short-term plan," he says. "You detail where you want to get the team to and what are the steps towards that. There are no miracles, no silver bullets. It's discipline and hard work."
Capito's first day in the office was the Friday on which Williams launched the FW43B. He then spent the weekend walking around the factory, getting a feel for where the team is at and what he has to work with. Already he was impressed.
"It was much better than expected, I think also because of the investment Dorilton has made already," he says. "A couple of new machines, 3D printers, very high-end machinery. I am also impressed by the wind tunnel and model shop."
READ MORE: The hopes and fears for every Williams fan in 2021
His analysis is not yet complete, though, which is why he won't be drawn on specific things he wants to do.
"It's a bit too early," he says. "In principle, you have to first get a good overview of all the areas. It doesn't make sense to just look at one area and leave the others out. It's better to have a gameplan before and then implement what is needed to change everything at the same time."
And in Williams, he realises he has a team that doesn't need widespread change, given the strength and depth – and atmosphere and culture cultivated by Sir Frank Williams and his daughter Claire during their respective times at the helm.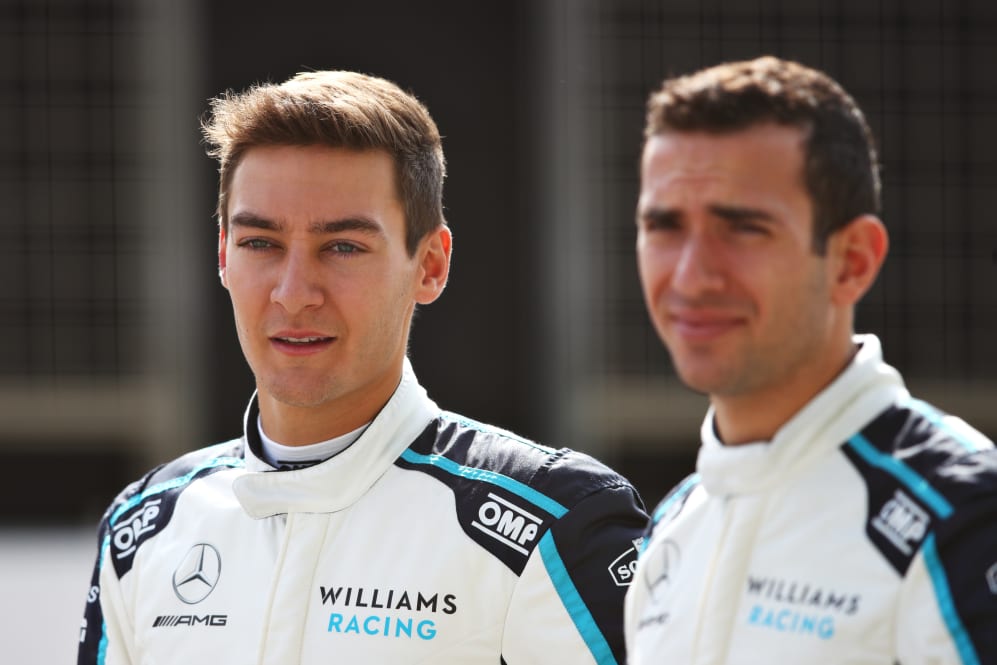 "You have to see what is there, work with the team and people you have," he says. "You might be able to improve that, you might be able to get some other people in to add to the team. But then getting it all in the right mindset as well. And then get the people together, to glue them together, to work as a team. That's what I found at Williams, which is different to wherever I've been before.
"It's working like a family... everyone supports everybody. It's a supportive environment. There is good talent there. It's a good combination of very experienced people and young people. So if you get this working together, get new technology, new young fresh engineers working together with the experience that is there, then I am convinced it's a fantastic fixture which is very unique."
F1 POWER RANKINGS: We've ranked the teams from 10 to 1 after pre-season testing – do you agree?
Dorilton have given Capito freedom with the project, and crucially the funds, as they bid to move Williams off the back of the grid – where they have been since they finished fifth in the constructors' championship in 2017. But with freedom, comes great responsibility.
"I have a very good relationship with the board," says Capito. "They are very understanding, they give me the freedom. If you get the freedom, it is not bad – but it also has expectations. So I won't go to them and ask 'Can I do this? Can I do that? I go there and say 'This is my plan, do you support it?' And that is what has to be done. That's why I took the job."
Williams last scored points midway through 2019, at the German Grand Prix, and have only four points finishes to their name in the last three seasons – so it's been a difficult time for the outfit.
But since Dorilton bought the team from the Williams family, and immediately started pumping funds in to improve the facilities and create a foundation for the outfit to rebuild, there is a genuine feeling among insiders that the team is back on the path to a solid, stable and successful future.
READ MORE: Alonso's return, Ferrari's form and Mercedes' struggles: 12 key questions ahead of the 2021 season
Immediate improvement this year will be difficult, though the feeling inside the paddock is that they have moved above Haas in terms of pure performance and should at least finish ninth this season – helped in part by Haas' plan not to develop the car at all.
But what will constitute a good year for the new boss? "That I'm happy!" he says. "If I'm happy, we must be on the right way, we must have improved and working the way I would love to see the team. When I'm happy, everybody else is happy, then you can be really high performing and move on and improve."