Feature
Andreas Seidl: The man tasked with leading McLaren's fightback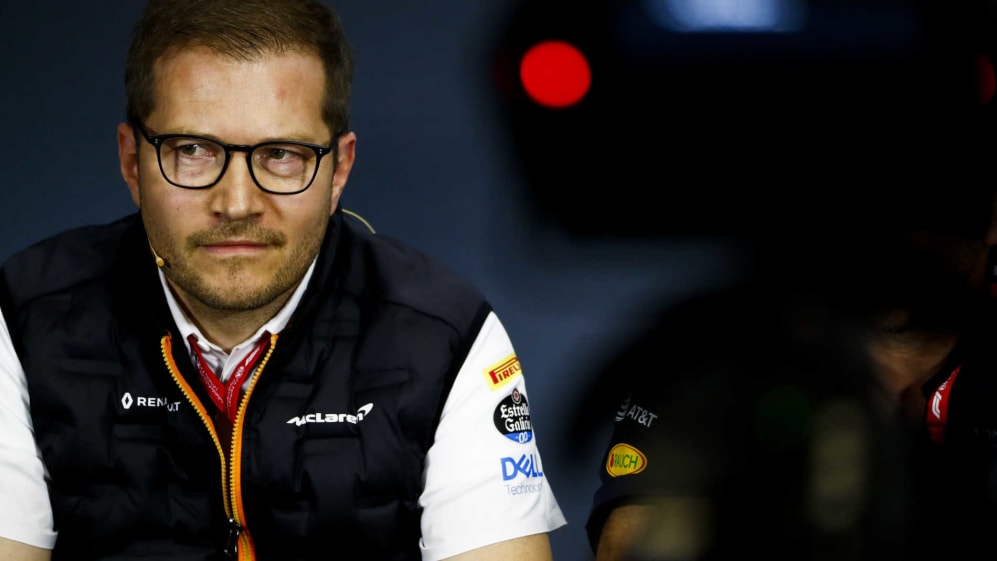 The end of the 2018 F1 campaign couldn't come soon enough for McLaren, the once dominant Grand Prix marque failing to stay on the lead lap in Abu Dhabi and showing the kind of pace that bettered only back-of-the grid Williams. The scale of the task facing in-coming Team Principal Andreas Seidl was daunting. But the era he has since presided over has been one of newfound speed and new hope…
McLaren Racing has been in the midst of a restructure for more than a year now, CEO Zak Brown playing a long game of chess as he attempts to get the right pieces in the right places. Eric Boullier's departure as Racing Director seems like an age ago (it was last July), and came six months after McLaren ended their ill-fated association with engine supplier Honda. Tech chief Tim Goss and Engineering Director Matt Morris, both long-time employees, took their leave, too. Brown had picked up the tree and given it a good shake.
In came Gil de Ferran, winner of the famed Indy 500, while technical chief Pat Fry returned to the team on a consultancy basis to help steady the ship while they waited for Technical Director James Key's gardening leave to expire in March. And Andrea Stella took on more responsibility trackside. Then in January, it was confirmed McLaren had sealed quite the coup by signing Seidl, the man many feel was responsible for Porsche's LMP1 sportscar success. It felt like a big signing, the kind that heralds the start of something special. Others on the F1 grid had tried, and failed, to entice him to join them. He wanted a return to F1, having heading up track operations at BMW Sauber until 2009, and he wanted it to be with McLaren.
The situation we are in now, we need to catch up, so we need to encourage people to take risks
At the time, Brown heralded the appointment as "significant". Only he will know whether he genuinely believed it would be as significant as it has so far turned out to be. McLaren are currently fourth in the constructors' championship – and that is based on pure performance, rather than good fortune. While not always the fourth best car, they are only midfield team able to consistently fight for that position in the pecking order. Seidl is not taking any credit for this turnaround in performance, mind.
"The positive atmosphere in the team was there when I started, due to the big step forward the guys made over the winter," says Seidl as we chat in McLaren's shiny hospitality unit ahead of Formula 1's enforced summer break. "A lot of the changes that Zak initiated last year are showing results now."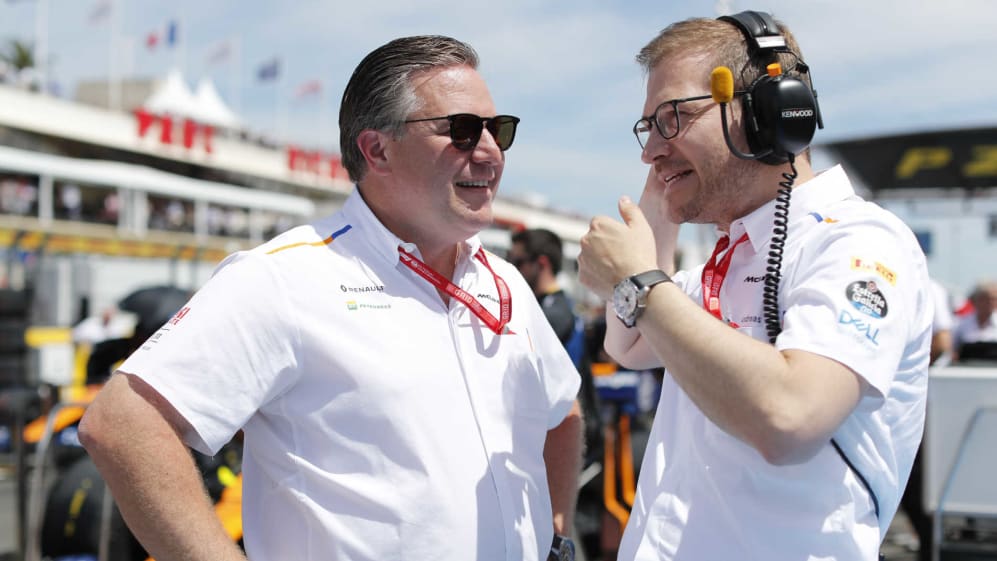 Seidl admits his surprise at McLaren's form – "No one could expect we could make such a jump already for this year, particularly considering we were fighting at the back of the grid with Williams in Abu Dhabi" – and adds that the bounce and resulting positive vibe inside the McLaren Technology Centre has given him vital breathing space to assess the lay of the land before making any changes.
"I really took my time over the last few months to get to know the team, get to know the people and understand how the team is working because it's important for me to get the best possible picture of understanding where the strong and the weak points inside the team are," he says.
READ MORE: Sainz praises 'good vibes' at McLaren
"What we're doing now is putting together a clear plan of how we want to approach the future as a team. This happens in parallel to the racing season going on. I'm happy with where we are now - we have 70 points now, last year we had 62 at the end of the season. But it's important not to get carried away by that. There is still a long way to go. There is no magic. It's important we continue this positive trend as a team."
With that in mind, Seidl says McLaren plans to "keep bringing updates" to the car in the second half of the season, which resumes next weekend at Belgium's iconic Spa-Francorchamps, while simultaneously working on next year's car. "We switched quite early, with some people focusing on next year's car already," he says. "It's back to more of normal timing in terms of initial concept phase, after years where we had things like a power unit change which was quite late or personnel changes. This year's car was also started far too late. Looking ahead, I'm quite optimistic we can make the next step with the car for next year, but at the same time, we have to stay realistic."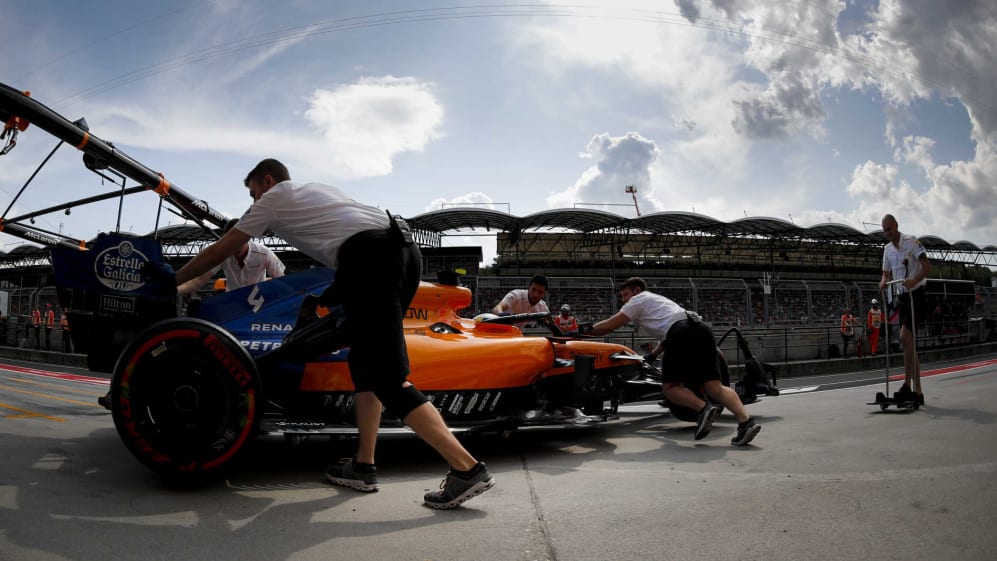 One of the first tasks on Seidl's agenda was attending to the team's organisational structure. During the Ron Dennis era, the team used a matrix set-up, whereby responsibilities were spread across different personnel. Seidl wanted to make it simpler and more clearly defined. "I like to have a simple traditional motorsport organisation," he says. Key heads up engineering, while Seidl promoted Piers Thynne to Production Director. On the racing side, Andrea Stella is Performance chief with Paul James Team Manager. "This is my leadership team," he adds. "Together with the entire team, we have to work on the future now. I've used similar structures in the past, because for me, it's important that the structure is easy to understand for everyone and that we have clear responsibilities and short ways for making decisions."
Seidl is also keen to give his staff the freedom to push the boundaries, to voice ideas without fear of reprisals, to take risks, even if they don't always work out. "It's important for me that my people also clearly are aware of the support they get from me, and also the freedom – that is always something I had with my bosses in the past," he says. "This is where I can perform best and make my contribution.
I have the support from Zak's side and the shareholders' side and the freedom to bring in my style
"It is really working well. We all have the same common approach of how we want to bring the team back up again, which is obviously very good. The situation we are in now, we need to catch up, so we need to encourage people to take risks, but at the same time, also accept that from time to time, stuff will go wrong. We need to make sure you don't have a blaming culture in the team, that you have this spirit of always going the extra mile. What is also very good is that I have the support from Zak's side and the shareholders' side and the freedom to bring in my style, how I want to lead the F1 operation."
There is a trap many taking on a new project fall into, whereby they try too hard, too quickly, to impress and instigate change – and most of the time, it doesn't pan out that well. Seidl is taking a different approach, making small tweaks and offering his opinion where he feels it's useful in the short term, while focusing on bigger changes the medium and long term. Fortunately, he has been afforded the time by the shareholders, who understand it will take time for McLaren to become a frontrunner once again.
"We can improve in all areas," he says. "In the short term, we want to keep developing. Next year, we want to make the next step in terms of car performance." Then there are more long-term projects, like building a new wind tunnel, which will take around two years to build.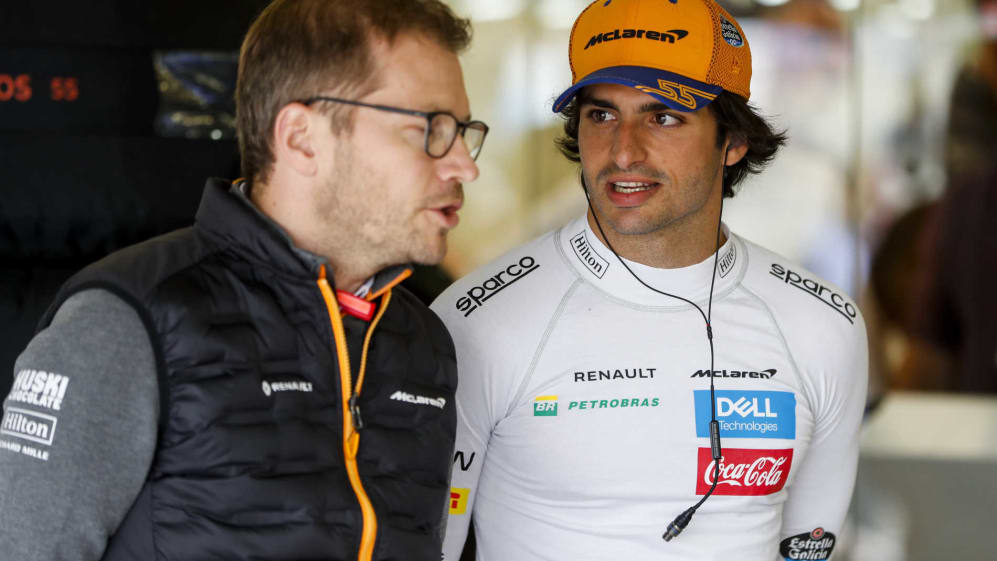 Another of Seidl's many impressive traits is his desire for "transparency and clarity". This was evident in his handling of the Fernando Alonso situation. During his time at McLaren, which spanned for years as a race driver, Alonso became almost bigger than the team. There's no doubting his talent on track, but his presence became a distraction, particularly when he left F1 at the end of the year, but returned to test the car in Bahrain in 2019.
Seidl was quick to nip this in the bud and protect his young driver line-up Carlos Sainz and Lando Norris – who have been arguably one of the strongest partnerships in terms of bang for buck in 2019. First he confirmed Alonso wouldn't test again this year and then ensured McLaren became the first team to confirm their 2020 line-up as they retained Sainz and Norris. And for the avoidance of doubt, he said the duo were the team's future, indirectly pouring cold water on chatter that Alonso could return to the grid with them.
Instantly, that stability and public show of support will have boosted Sainz and Norris' confidence and negated a potential distraction that could have knocked them off their stride. No longer would Alonso's imposing shadow hang over them. It also sent a message to the team. The success of this project will not be down to one man but rather a collective effort. That'll do wonders for motivation.
There's a long way to go for McLaren to recapture the glories of their illustrious past and it will take months, possibly years, for the plans Seidl and his team are putting in place to bear fruit. But for the first time in more than a decade, McLaren seem to have a solid foundation – and the right workforce – on which to build.