New McLaren wind tunnel 'critical' to future performance, says Tech Director Key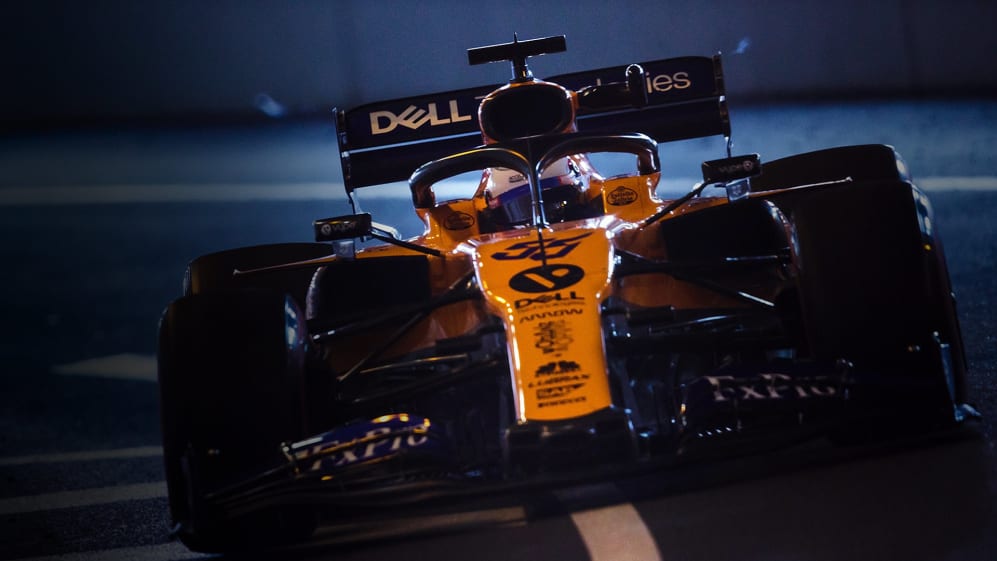 McLaren's "aging" wind tunnel – used for the last decade in a partnership with Toyota in Cologne, Germany – will soon be replaced by a bespoke facility in McLaren's Woking headquarters. Technical Director James Key explained why McLaren are taking the step to build a new facility, and why it's more important now than ever to have their own.
If they cement their fourth-place standing, this will be McLaren's highest constructors' championship finish since 2012. But to build on that and replicate their championship-contending years – think 2008, 2010, or most notably 2005 when McLaren lost out on the constructors' title to Renault in the final race – they need to upgrade their own tools.
Key, who joined the team this season from Toro Rosso, explained that a wind tunnel is a 'little secret' that helps teams extract the most from their design. As a result, a new wind tunnel was at the top of his and recently appointed Team Principal Andreas Seidl's list.
"It was very important, explained Key. "I think when Andreas and I joined, it was one of the big projects, which was kind of on the table but needed to be rationalised and discussed, and that's exactly what we did…
"We've had a great relationship with Toyota over the last 10 years the team's been with them, still providing us with a very good service, but the fact is that tunnel is ageing now compared to the state-of-the-art ones in many Formula 1 teams and the technology that is in a modern F1 wind tunnel is outstanding – it's one of those little secrets that gets hidden away. But if you ever get to see one and see what's going on, there's a huge amount of technology and interesting techniques and methodologies surrounding the way you now wind tunnel test in a wind tunnel."
To try and make genuine progress in the future we needed something so critical to our performance, closer to home
Modern F1 wind tunnels, in particular, harness new technology that enhances what teams can achieve when it comes to modelling aerodynamics and airflow – using computational fluid dynamics (CFD). CFD has its limitations, in terms of accuracy and efficiency, which is why a new wind tunnel is essential, as Key goes on to explain.
"CFD and wind tunnels complement each other very well, particularly in motor racing when you've got a very chaotic situation surrounding our very transient thing," he said.
READ MORE: The keys to McLaren's early season resurgence
"The car's moving around all over the place, it's got rotating tyres and an airstream, there's a lot of complexity there. So CFD does an increasingly great job of understanding how those flows are working and demonstrating to us as engineers what's going on. But they can't do that live in multiple conditions in the space of 10 minutes – and a wind tunnel can with this molecular resolution.
"So they complement each other and, although CFD will get there eventually, beginning to recreate exactly what a tunnel can do is still some way off. I guess we're looking at new generations of technology and techniques coming now that helps facilitate new wind tunnels being built."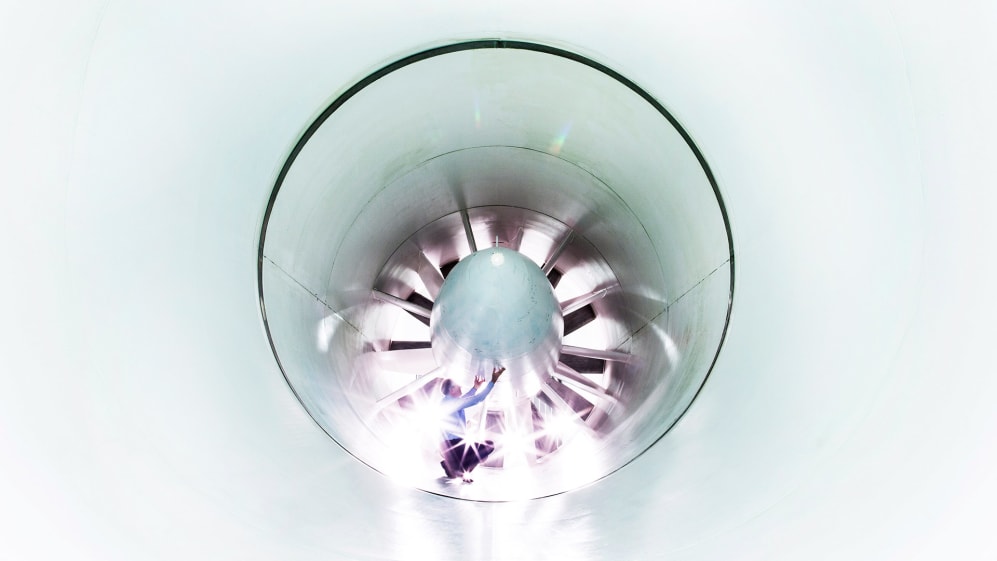 Other teams, such as Mercedes, have powerful wind tunnels that help them stay ahead of the competition. Their facility has a 2.2-megawatt motor – using as much power as a wind turbine generates – powering a carbon fibre fan that can produce wind up to 80 metres per second, more than a category five hurricane.
"So, to try and take the team forth we had to try and match the competition in that respect," continued Key. "And to do that there were options, but the most logical option was to have a new facility in our premises in Woking. We had a very positive and proactive, supportive response from our shareholders to go ahead."
Although F1's regulations are bound to change in the future, those changes won't make the wind tunnel obsolete. It's quite the contrary, as the Team Principal said.
READ MORE: Sainz praises 'good vibes' as McLaren head midfield at mid-season
"And even though the regulations are changing, and will become more restrictive in the future – it's kind of counterintuitive – it's more important to have a state of the art facility in your control. So regardless of any of that, to try and make genuine progress in the future, we needed something so critical to our performance closer to home."
With Carlos Sainz and Lando Norris leading the charge, McLaren are currently at the top of the midfield. It seems that this new driver line-up and the appointment of Seidl and Key are working wonders, but with a new wind tunnel, can the Woking-based team blow the competition away?
2019
Constructor standings - the midfield fight
POSITION
POINTS

4

McLaren

82

5

Toro Rosso

43

6

Renault

39

7

Alfa Romeo Racing

32

8

Racing Point

31

9

Haas F1 Team

26