Sainz praises 'good vibes' as McLaren head midfield at mid-season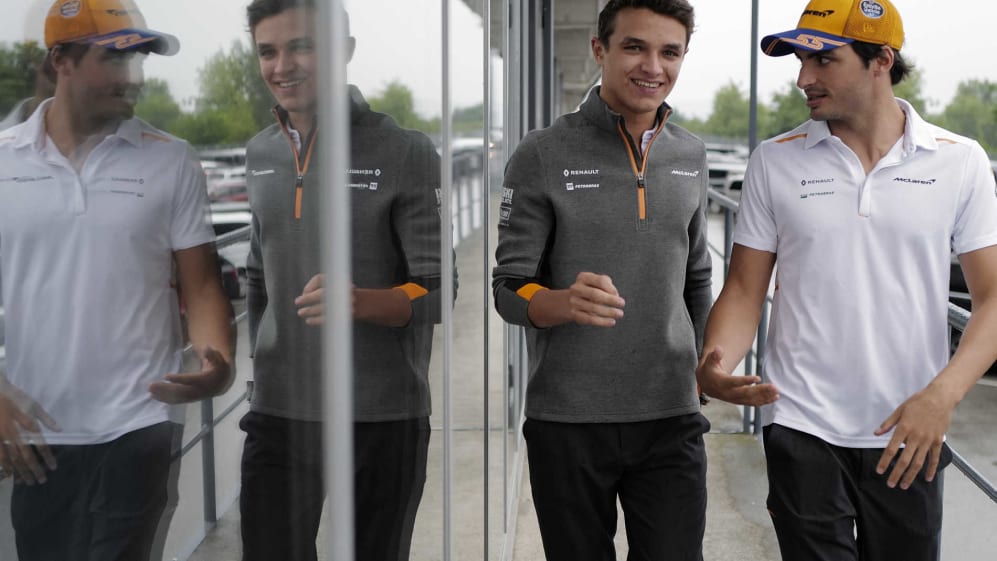 The mood at McLaren this year is positively rosy, given that Lando Norris and Carlos Sainz are delivering the best season for the team since 2014. Part of that success is down to the MCL34 and the recruitment of new personnel, but a large part can also be attributed to the rapport between Sainz and Norris – which the former calls "good vibes".
The papaya team are sitting pretty in fourth in the constructors' championship with a haul of 82 points after 12 races. That eclipses their season totals from (and including) 2015 onwards, and it makes this their most successful season since the start of the hybrid era – when double points were awarded for the 2014 season finale. Sainz and rookie Norris have formed an effective partnership, so it's no wonder that McLaren quickly chose to retain their services for 2020.
It's not just on the track where the pair have gained plaudits, but off it, whether it's Sainz's speechcraft and singing, Norris's increasingly ingenious social media use, or their joint (and, it must be said, paltry) attempt at playing hide-and-seek. Is that part of the reason for McLaren's resurgence?
Everyone is more upbeat and more positive than the past couple of years
"I haven't thought about it that way, but maybe?" replied Sainz. "I don't know. In my opinion, having a good vibe outside of the track or outside of the car, it's always good news, it's always good for the environment and I'm kind of enjoying that good vibes – not only with Lando but with Daniel [Ricciardo].
"But then don't worry, on track the fight is still there, and we're having fun also with that kind of competitiveness."
That competition is keeping McLaren ahead of their engine supplier and works team Renault in the standings, to the tune of 43 points. And Norris, who has taken 24 this season, hinted that it's also personnel changes that have helped the team – Team Principal Andreas Seidl and Technical Director James Key, two major figures brought in for 2019.
"Well, I was here last year as well and a little bit the year before, so compared to everyone here I'm the longest-serving McLaren member," joked Norris, who won the McLaren BRDC Award in 2016, subsequently testing for the team before joining this season.
"So I've probably been able to see and experience a bit more from the team over the past couple of years, and also this year," he continued. "And it's hard to know if it is or if it isn't [our influence] but I think the whole atmosphere within the team, not because of Carlos and myself, but everyone is more upbeat and more positive, let's say, than what it has been for the past couple of years.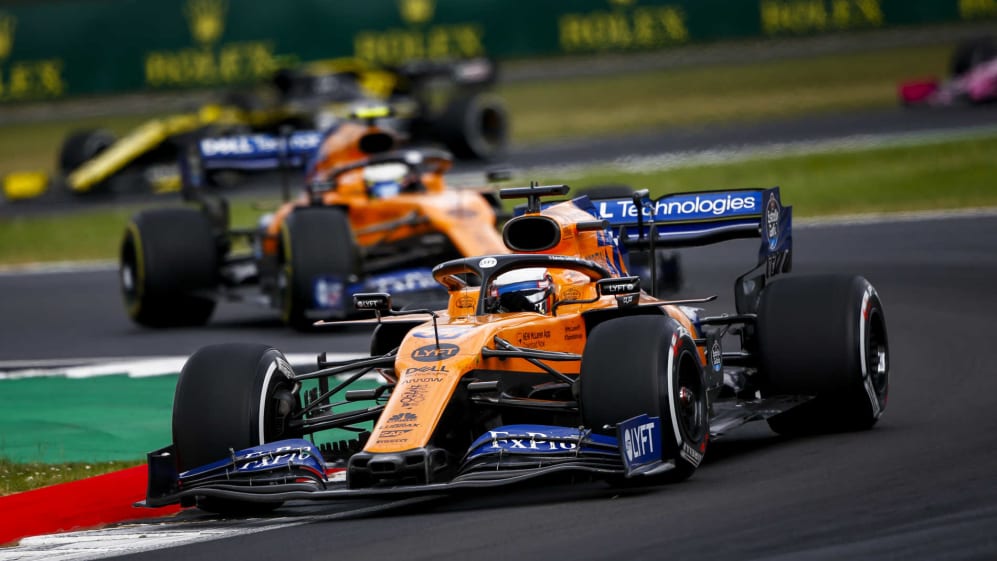 "I would like to say Carlos and myself have a bit of an effect on this but it's not all down to us. It's down to a lot of new members and people having a new year, new drivers, a lot of fresh faces, [it] renews everyone's determination."
If the "good vibes" continue, perhaps Sainz or Norris could join the club of legendary alumni, including Lewis Hamilton and two-time champion Mika Hakkinen. Right now, McLaren will be looking to continue their upward trajectory and regain the form that made them a force to be reckoned with in seasons gone by.
Behind the scenes with Carlos Sainz: Heat chambers, speeches and a burger contest