'As a team we were sleeping' – Bottas points finger at Mercedes strategy as he slips from pole to third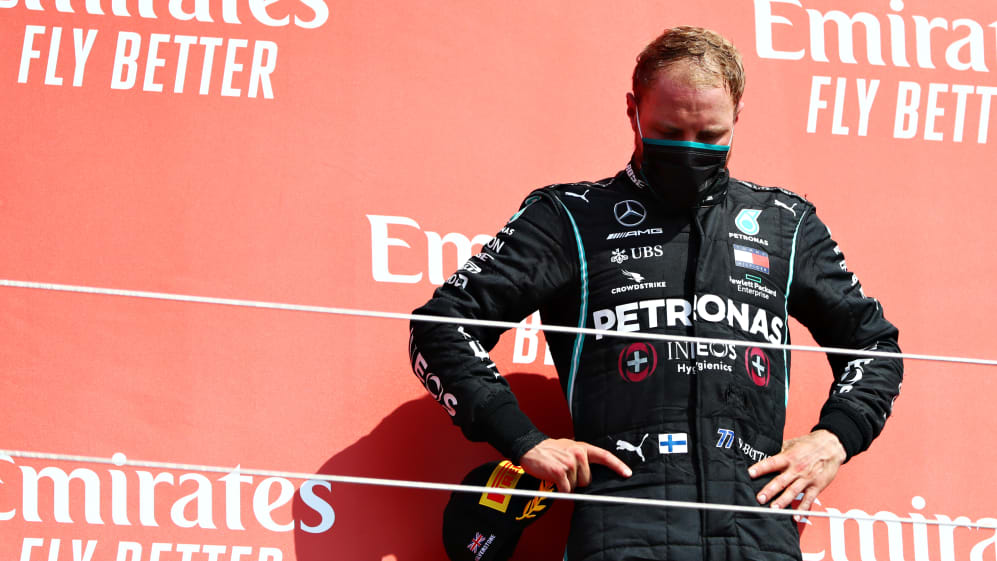 After turning the tide on Mercedes team mate Lewis Hamilton in qualifying for the 70th Anniversary Grand Prix on Saturday, Valtteri Bottas was understandably delighted. But his demeanour couldn't have been more different after the race on Sunday as he slipped behind both Hamilton and Red Bull's Max Verstappen to finish third, with the Finn quick to point a finger at his team's strategy calls after the race.
Bottas led away from Hamilton at the start and maintained that lead into the first pit sequence, even as Mercedes' struggles with blistering started to ring alarm bells for the team's strategists.
READ MORE: Max Verstappen defeats Mercedes duo to seal brilliant Silverstone win
Bottas stopped on lap 13, swapping his medium tyres for hards and staying ahead of Hamilton when he made the same move a lap later. This allowed the hard-starting Verstappen to charge into the lead, and though he momentarily lost the lead back to Bottas when he stopped for mediums on lap 27, the Dutchman was able to sweep back past the Finn for the lead shortly after.
From then on, Bottas had no challenge for the Red Bull driver, stopping for the second and final time on the same lap as Verstappen, but struggling with blistering on his final set of tyres far more than the Dutchman.
"Very frustrating, obviously, starting from pole and finishing third is not ideal," he said. "I think as a team we were sleeping at some point when Max managed to get ahead of us, and my strategy was far, far from ideal so, lots to lean from today I think."
What will no doubt be of particular dismay to the Finn was the fact that title rival Hamilton was able to sweep past with two laps to go, having stopped 10 laps later using a different strategy. The Briton also picked up fastest lap, giving him 19 points on the day to Bottas's 15.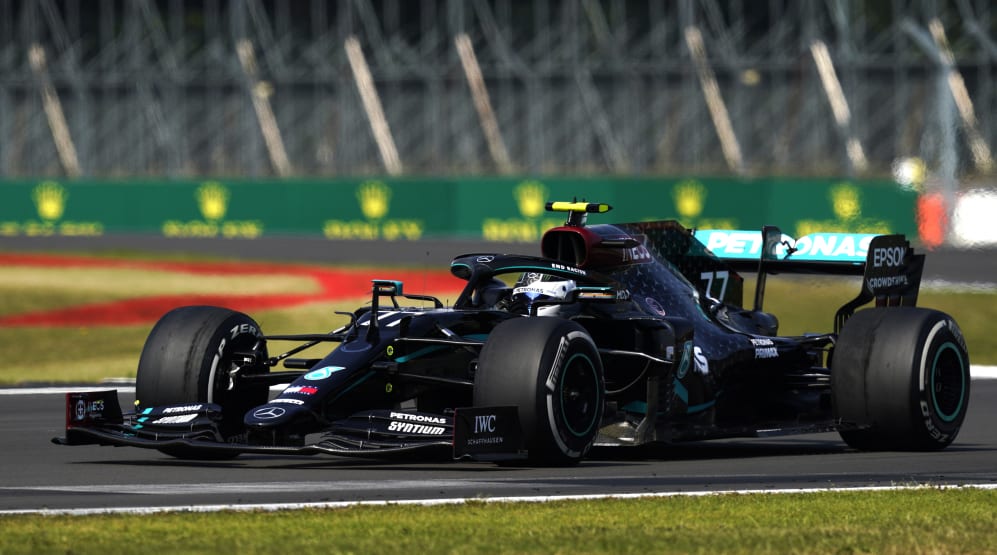 "The middle stint was quite short - we boxed and I could see Max came in at the same time, so then I knew it was going to be tricky," explained Bottas.
"Towards a the end of the last stint I tried to push flat-out to create opportunities. I was maybe catching slightly but then the tyres gave up completely. For me, definitely I should have gone long in the second stint. The last stint was way too long and that's when I lost the position to Lewis.
"We'll move on of course, disappointing day – move on."
Bottas doesn't have long to wait, with the drivers racing again in Barcelona next weekend. But having gone into the last three weekends second in the standings to Hamilton, Bottas has now been surpassed by Verstappen for second place, the Dutchman 30 points behind Hamilton on 77 with Bottas on 73.
No doubt he'll be very vocal in Mercedes' post-race analysis meetings...