As Ocon shines, Alonso has 'day to forget' in Jeddah after spin and red flag drop Alpine driver down the order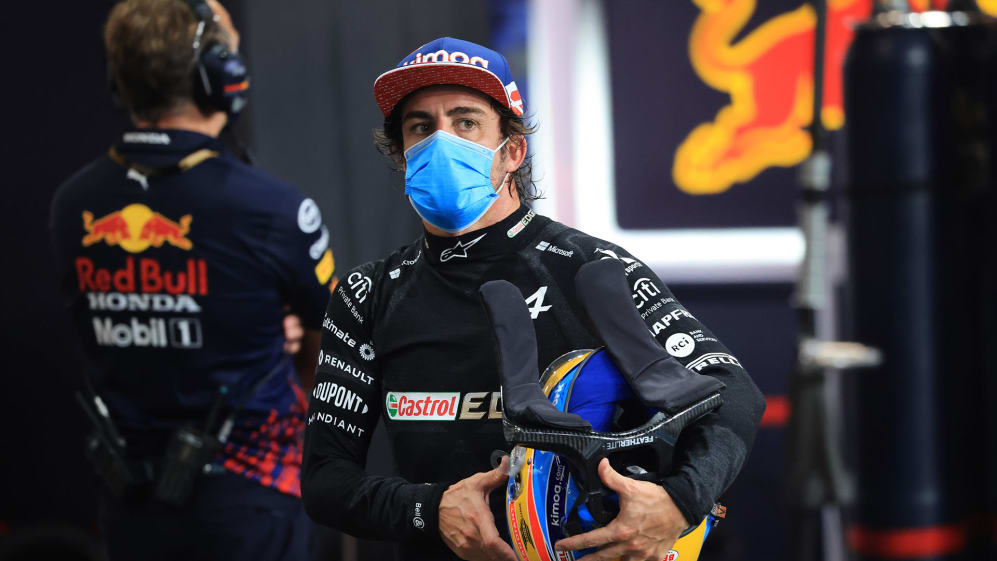 A tough weekend for Fernando Alonso went from bad to worse in Jeddah, as red flags and a spin compounded a race that was in complete contrast to Alpine team mate Estaban Ocon's.
Fresh from the first podium of his F1 comeback in Qatar, Alonso dropped out of qualifying in Q2 and had to start 13th after struggling with the car balance on Saturday, and he was wary of that also affecting his race pace. Starting on medium tyres, the early Safety Car appeared to be a stroke of fortune as Alonso quickly stopped for hards and looked in the mix for points. But then barrier repairs changed everything.
READ MORE: Ocon distraught after Bottas denies him Saudi podium – but warns that Alpine becoming 'dangerous' for rivals
"It was a bad Sunday," Alonso said. "We were on the back foot already from the red flag, we were unlucky with the red flag. We opted to stop in the first Safety Car, on Lap 9, and that put us in a good position because not everybody stopped at that time. Then they decided to put the red flag out and then we were P15 and on the same strategy as everyone else, or at least those around us.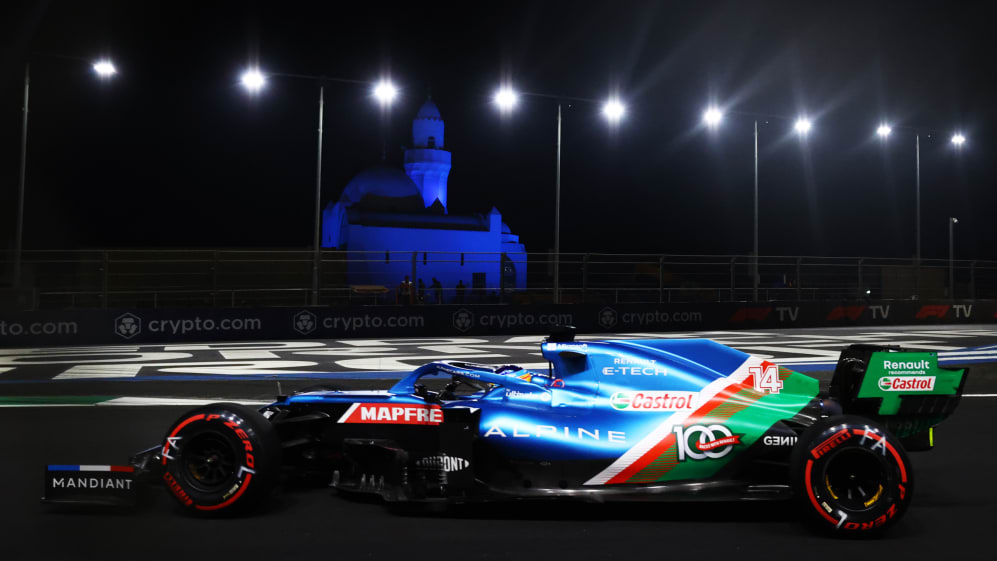 A late spin at Turn 9, meanwhile, saw Alonso just avoid the wall, summing up a difficult weekend in Saudi Arabia.
"I think I lost the rear, I was very close to [Kimi] Raikkonen in front and I lost the rear. Overall a bad Sunday. A bad Sunday in all the aspects – the race pace, the speed, bad luck in strategy – so a day to forget, and reset."
WATCH RACE HIGHLIGHTS: Catch up on a frantic first ever Saudi Arabian Grand Prix