Feature
How a pair of crashes provided the 'sliding doors' moments in an electrifying Saudi Arabian GP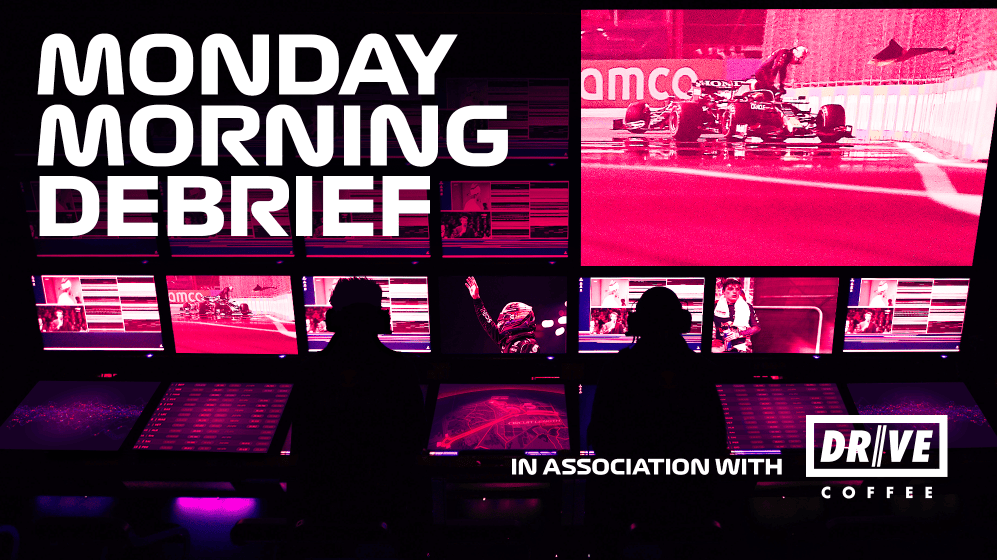 The three races that might have been and the one which was. Each were quite distinct from the other.
Had Max Verstappen not crashed on the final corner of his qualifying lap when on the verge of a scintillating pole, he may well have dominated this race, such was the Red Bull's raw pace around the new Jeddah Corniche circuit. The key to its Saturday pace was how it was instantly switching on its tyres in a way that Lewis Hamilton's Mercedes could not. Otherwise, Red Bull's downforce through the kinks of the first sector was worth about as much lap time as the Mercedes' superior straightline performance. It was the way it was using its tyres which was making the Red Bull the faster qualifying car.
READ MORE: Title rival Verstappen 'over the limit for sure' in Saudi Arabian GP, says race winner Hamilton
The ability to switch the tyres on more quickly combined with the track position advantage of pole would have been a formidable package with which Verstappen could have simply dissected this race.
But that's not what happened. His crash left him starting third behind a Mercedes front row lock-out. With Hamilton in the lead of Valtteri Bottas running second, for the first 10 laps this race was looking like a strategically simple one for Hamilton to win. Bottas was running a pace which was allowing Hamilton to gently extend his lead each lap without putting too much strain on his medium tyres and Verstappen was stuck at the pace Bottas was choosing to run.
By Lap 10 Hamilton was around 4s clear of Verstappen and that gap was extending by a tenth or two each lap. The pit stop window would have been from around Laps 17-25 when Hamilton's advantage would quite conceivably have doubled.
READ MORE: Verstappen handed further 10-second penalty for Lap 37 collision with Hamilton in Saudi Arabian GP
In this race which never was, Verstappen's best hope would have been to have used his car's ability to switch on the tyres faster than the Mercedes to put undercut pressure upon Bottas – and it's likely he would have been successful in this, particularly as they would have been switching to the hard tyre to get them to the end.
But thereafter from a long way ahead, Hamilton would likely have been in full control. Because once the tyres were up to temperature the Mercedes was just as quick as the Red Bull and with a big lead at the stops, Hamilton would likely have retained it.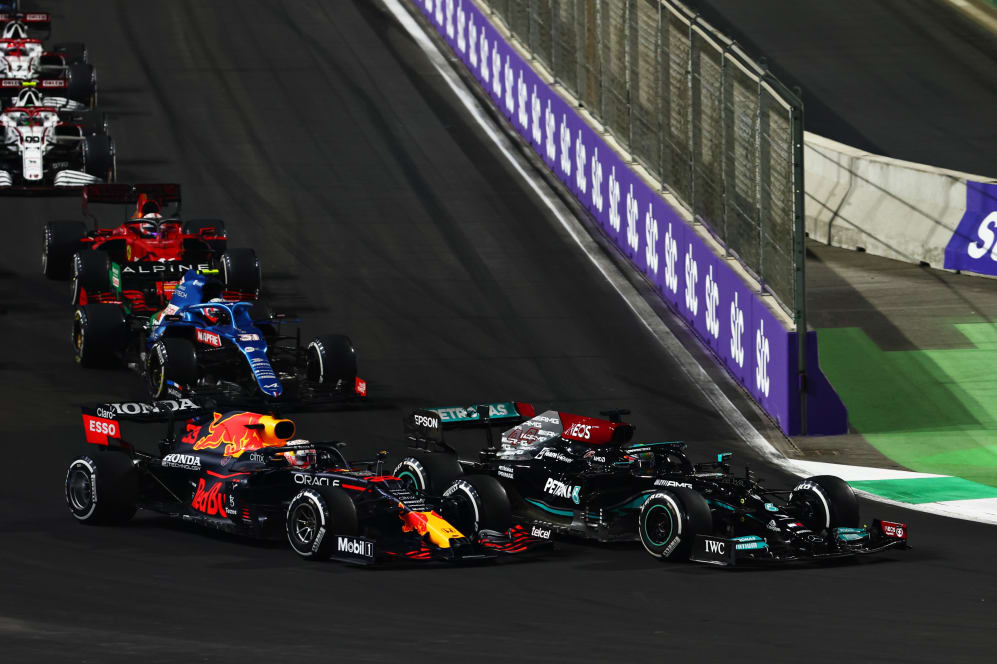 But then Mick Schumacher crashed his Haas and the race began to change from a routine one to something more extraordinary. He hit the Turn 23 barriers very hard and the Safety Car was immediately deployed. This presented a dilemma for Mercedes. The Safety Car offers a very time-cheap pit stop, and even though it had appeared earlier than strategically ideal, the hard tyres were fully capable of running the remaining 40 laps.
But the hazard for Mercedes of bringing the cars in was twofold. If the barrier needed to be repaired, the Safety Car would be replaced by a red flag and anyone staying out would then be able to get their tyre change without making a pit stop at all – and Red Bull would surely keep Verstappen out if Mercedes pitted both their cars.
RACE HIGHLIGHTS: Catch up on a frantic first ever Saudi Arabian Grand Prix
Once Mercedes made the judgement call that the barrier looked like it just needed to be moved back into place rather than repaired and that there wouldn't therefore be a red flag, it needed to pit both cars. If they had just pitted Hamilton, Verstappen could have pitted with him, leaving Bottas trailing around for another lap at the Safety Car delta speed.
Alternatively, if Bottas had to be stacked in the pit lane while Hamilton was serviced, Verstappen could get to his pit box and be serviced immediately – and take Bottas' place from him that way. In either of those two situations Verstappen would have been sat right on Hamilton's tail on the restart on his faster-to-switch-on tyres, and ready to stage an ambush.
The solution for Mercedes was of course to use Bottas to back the field up behind him on the in-lap to the pit stop, creating just enough of a cushion ahead of him that he could stop and be serviced without any delay. This is indeed what happened.
At this point Red Bull decided to gamble on a red flag by leaving Verstappen out, leading the race. Had the red flag not happened, he'd have run long enough to pull a gap on the field for his pit stop, but he'd likely not have cleared the faster midfield runners before his tyres gave up. He would therefore have had some overtaking to do after rejoining as the Mercedes pair cantered away.
READ MORE: Bottas fights back for last-gasp podium in 'intense' penultimate race for Mercedes
But after inspection, it was decided that the barrier did need to be repaired, the red flag came out – and we got the thrilling race we did, with Verstappen getting his free tyre change and making the first restart from 'pole'.
Hamilton still managed to prevail, but his route to that victory against an aggressive Verstappen onslaught was a more stressful and controversial one than he'd otherwise been set for. That Schumacher accident ensured the two title contenders go to a season finale decider absolutely level on points, the first time that has happened in 47 years.