Aston Martin reveal name of 2021 F1 challenger ahead of next week's launch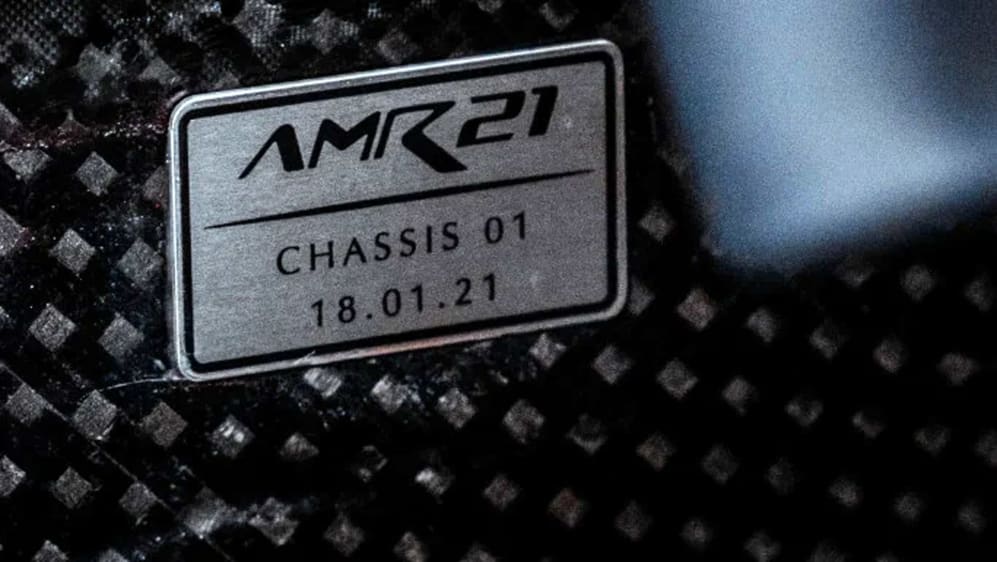 Aston Martin's first Formula 1 car in six decades will be called the AMR21, according to a teaser video posted by the F1 team on Wednesday.
The name for the 2021 car, which will be launched on March 3, is a departure from the 1960 DBR5 car that was named after then-team owner David Brown.
READ MORE: Coming back to win – Why Aston Martin's first F1 entry was one to forget
Previously known as Racing Point, the team say work began on the AMR21 back in August 2020, with 50% of the 2020 Racing Point's DNA carried over to this machine. Aston Martin will also carry over sponsor BWT from their Racing Point days - though not as title sponsor, with American IT firm Cognizant taking up that role.
Technical director Andrew Green explained that despite the large carry over of parts from last year's car to this, considerable work has still been done on the 2021 car's aerodynamics. "All the aero components are designed by the aerodynamics team using Catia CAD. These models are then imported into CFD [computational fluid dynamics], processed, and the results analysed," he said.
This tweet has been removed from Twitter
"We, as a team, develop the CFD too, so ultimately, it's only as good as we can make it. It is highly optimised to work with Formula 1 cars and, as it develops, it becomes increasingly powerful."
The team's production director Bob Halliwell added that Aston Martin are motivated to continually improve their car thanks to the new branding and investment.
READ MORE: Hamilton vs Verstappen, and 6 more rivalries set to dominate F1 in 2021
"I think it [Aston Martin's arrival] made everybody up their game and their attention to detail, that desire to always improve," he said. "We're taking on more technical people to enable us to build up and develop in all areas across the business, but in a controlled way.
"Having Aston Martin behind us is enabling us to move forward and get these things put in place. It has been a big change for us and it's very exciting."
Four-time champion Sebastian Vettel and Canadian Lance Stroll will take the wheel of the AMR21 this season, with work already under way on upgrades and the team's 2022 car as of January.
Images via Aston Martin F1 website