Feature
Hamilton vs Verstappen, and 6 more rivalries set to dominate F1 in 2021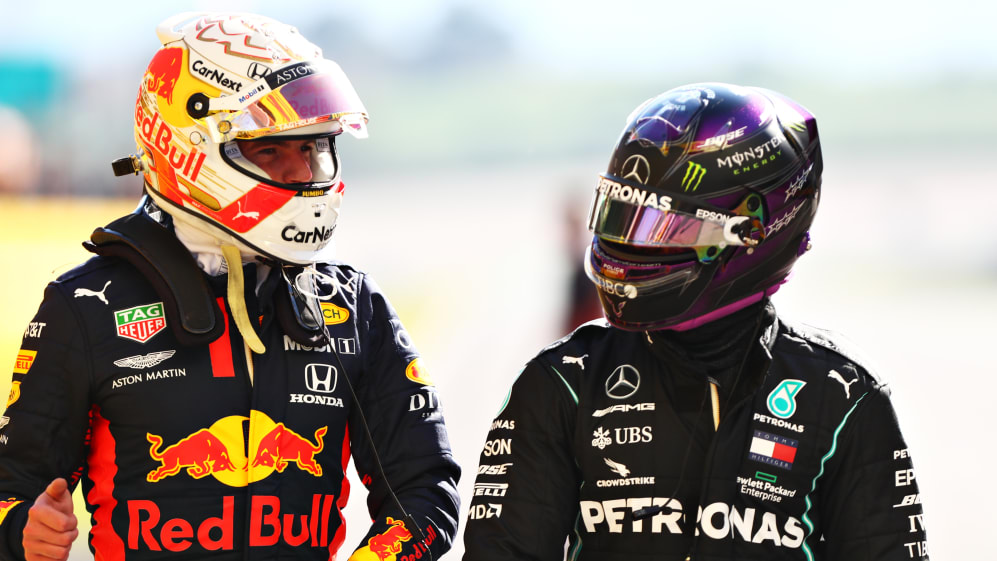 You'd be nervous if you were the 2021 Formula 1 season right now. Against all the odds, the 2020 season was an absolute banger, filled with soap opera levels of drama, first-time winners, big driver moves and unlikely podium-finishers.
It's a big act for 2021 to follow – but the excitement levels will certainly be helped along by the rivalries set to play out on track across the 23-race calendar. So, from Lewis Hamilton vs Max Verstappen, to Mick Schumacher vs Nikita Mazepin, here are the seven key fights to keep an eye on this year.
READ MORE: 2021 F1 GRID – All the drivers and teams racing this season
1. Verstappen vs Hamilton
Max Verstappen managed to perform a kind of F1 alchemy in 2020, turning a Red Bull RB16 that clearly wasn't quite on the level of Mercedes' W11 into a multiple race-winning car – and one that occasionally had the Mercedes drivers sweating.
What we saw precious little of, however, was Verstappen and Lewis Hamilton really going toe-to-toe in 2020 – with the W11's baked-in superiority often enough to waft the (now) seven-time champion just out of the Dutchman's reach, meaning Hamilton ended the season with 11 wins to Verstappen's two.
READ MORE: Verstappen says change of mindset helped him overcome 2020 title frustrations
But with a year of development of the RB16 chassis that will be carried through into 2021, a new Honda power unit, plus the arrival of Sergio Perez at Red Bull to provide valuable support – although we'll discuss exactly how much support later – both F1 fans and Verstappen himself will be hoping that everything's finally in place for a real, Hamilton-toppling title challenge this year.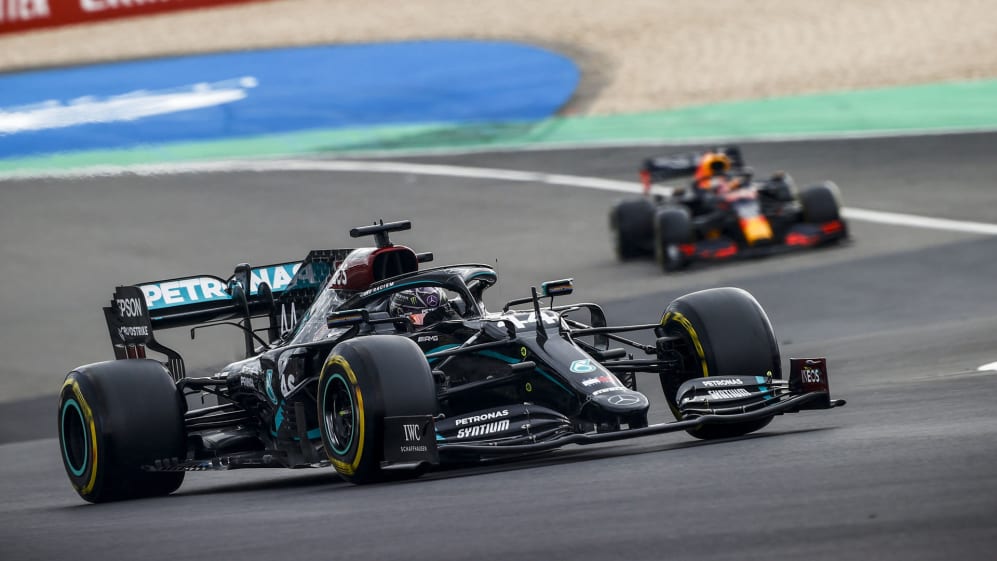 2. Bottas vs Russell
A left-field one this, considering they'll most likely be at polar opposite ends of the grid this year, but all eyes will be on the relative performances of Valtteri Bottas and George Russell in 2021.
With Bottas set to start his fifth season with the Silver Arrows, the Finn will know that his performances in 2021 need to kick on another step if he's to seriously challenge Hamilton for the title – with Bottas having fallen a full 124 points short in 2020, the equivalent of nearly five race wins.
READ MORE: Bottas says there are many positives to take from 2020 – but admits battling Hamilton 'takes it out of me'
Then there's Russell, who was nothing short of sublime on his surprise first outing for Mercedes at Sakhir last year, and who has clearly shown that he's as deserving of a place with a top F1 team as any driver.
This, then, will be a critical season for both Bottas and Russell – and whichever driver comes out on top, relatively-speaking, might be the one booking themselves a berth at Mercedes for 2022.
3. Verstappen vs Perez
Ever since Daniel Ricciardo left Red Bull at the end of 2018, Max Verstappen has enjoyed two years of trouble-free motoring when it came to the question of being challenged by his team mates, Alex Albon and Pierre Gasly. But that comfortable status quo could change in 2021, when Verstappen is joined at Red Bull by Sergio Perez.
READ MORE: 'If Red Bull have a car that can win the championship, I'll make sure we win it,' vows Perez
Where Albon and Gasly were still getting up to speed with life as Formula 1 drivers – a task not made easy by Red Bull's recent run of colt-ish machines – Perez is an old hand, with 2021 marking his 11th year in the sport. He's also, now, a race winner.
The Mexican has already come out with some bold statements about pushing the team forward this season. But having enjoyed an infamously fraught relationship with a hard-charging Esteban Ocon at Force India/Racing Point in 2017 and 2018, will the Verstappen/Perez line-up go the same way? Or will it help the Bulls to finally take the fight to Mercedes, weekend in, weekend out?
4. Leclerc vs Sainz
Things change quickly in F1. At the start of 2019, people were asking whether Charles Leclerc could cope with the pressure of Ferrari. At the start of 2020, people were asking whether Sebastian Vettel could cope with the pressure of Charles Leclerc. And then Ferrari decided not to renew the four-time champion's contract.
Yes, Leclerc is now the de facto Ferrari team leader, having seen off Vettel in the space of just a season. But the tables will turn on the Monegasque in 2021 when Ferrari welcome Carlos Sainz into the fold.
READ MORE: Sainz hails 'special moment' as he completes 'extensive' debut test with Ferrari
Having looked in danger of becoming an F1 journeyman a few years ago, Sainz went through something of a renaissance with McLaren in 2019 and 2020, emerging as one of the grid's most ruthlessly consistent performers. And having now built himself a glinting reputation, Sainz will be determined not to be cast in the role of Ferrari #2.
The question is: will Sainz's desire for parity with Leclerc lead Ferrari down a rocky road in 2021?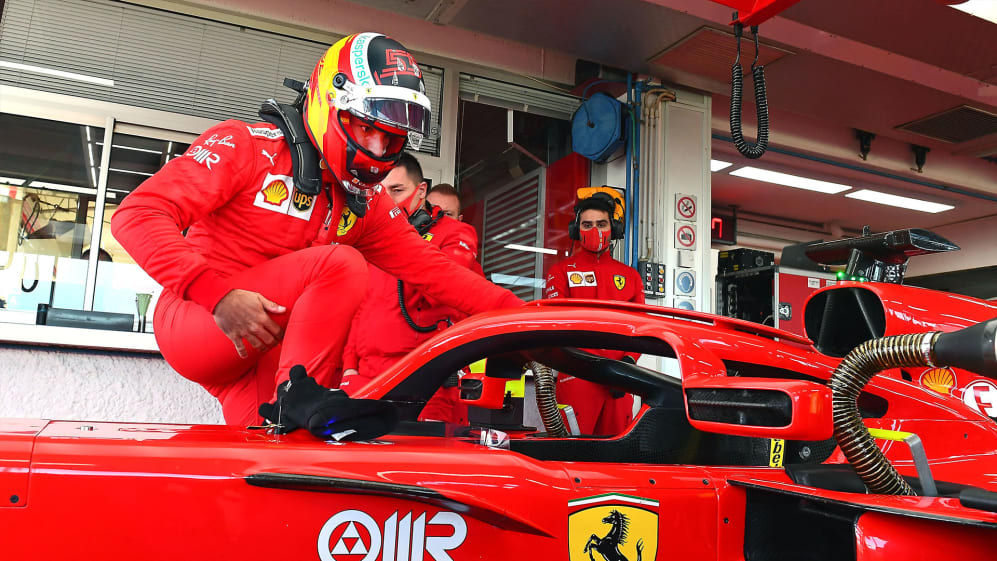 5. Alonso vs Ocon
Alpine – the F1 team formerly known as Renault – will field a line-up for 2021 that while being very strong on paper does also have potential for fireworks. Two-time champion Fernando Alonso is back at the Enstone team for a third term, and presumably keen to remake the squad in his own image after two years out of the sport.
READ MORE: Ocon explains how Alonso is already helping Renault's bid for P3 in 2020
Esteban Ocon, meanwhile, enjoyed an up-and-down return to Formula 1 in 2020, the Frenchman by and large outgunned by Daniel Ricciardo at Renault across the season before hitting his stride late on.
There's clearly a friendship blossoming there - the duo texting regularly and Alonso sending Ocon one of his karts during the off-season - but both drivers have never feared going eye-to-eye with a team mate in the past, and both have lots to prove and a massive desire to end up on top. Will it be the old head of the young pretender that wins out? We can't wait to see.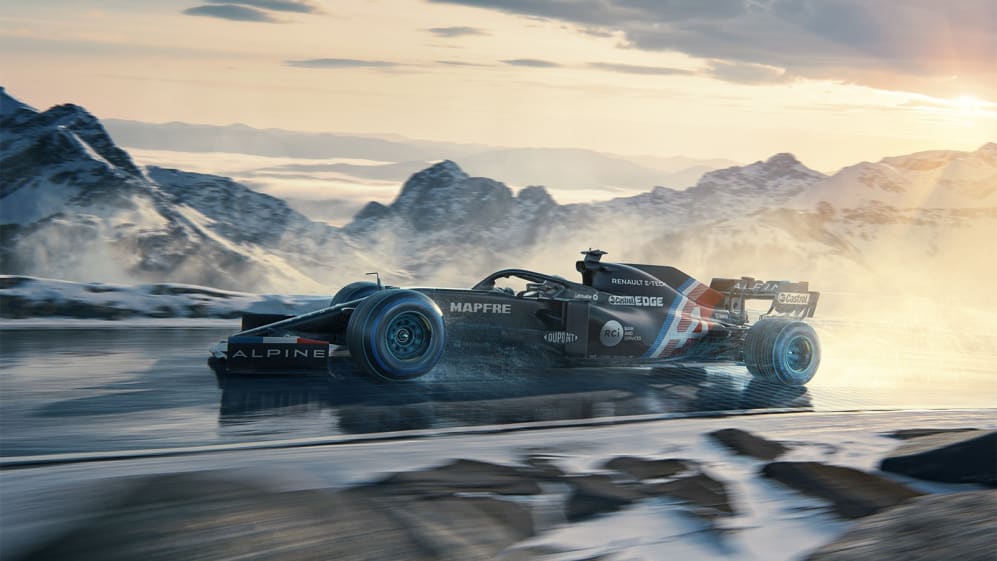 6. Alpine vs Aston Martin vs McLaren vs Ferrari
In Tour de France terms, with the two Mercedes and Verstappen often at the tete de la course in 2020, the peloton provided some equally fascinating racing, as Renault, Racing Point, McLaren and Ferrari battled it out in the midfield (along with cameos from the AlphaTauris and often, it must be said, Alex Albon's Red Bull).
The dynamic of those four teams – two of whom have re-branded for 2021, and three of whom are former constructors' champions – is a fascinating one, with all four intent on becoming race winners in the not-too-distant.
READ MORE: 'Incredibly determined' Ricciardo can help McLaren become top team again, says technical director Key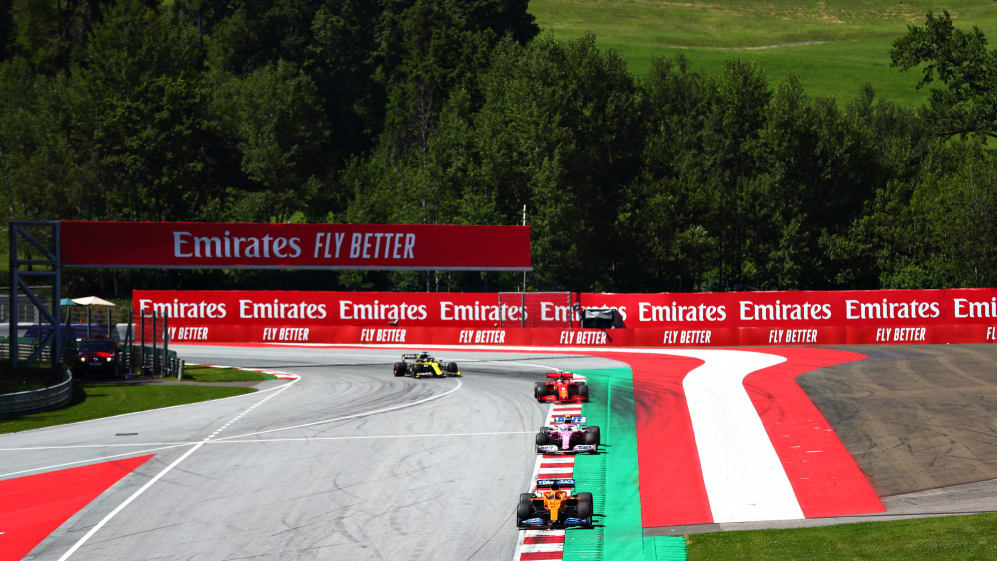 McLaren will have a new Mercedes engine to help them out, plus the arrival of Daniel Ricciardo and the wind in their sails after claiming P3 in the constructors' last year; Alpine have the backing of Groupe Renault and a new chief in the form of Davide Brivio, as well as the driving talents of Fernando Alonso, one of the sport's undisputed greats.
The ambitious Aston Martin will have a four-time champion, in Sebastian Vettel, keen to rehabilitate himself after a trying few years at Ferrari; and Ferrari themselves have that crack young line-up, plus the infrastructure to put things right after a poor (by their standards) 2020.
That's likely to make for an even hotter battle in 2021 – and perhaps a few surprise results as well…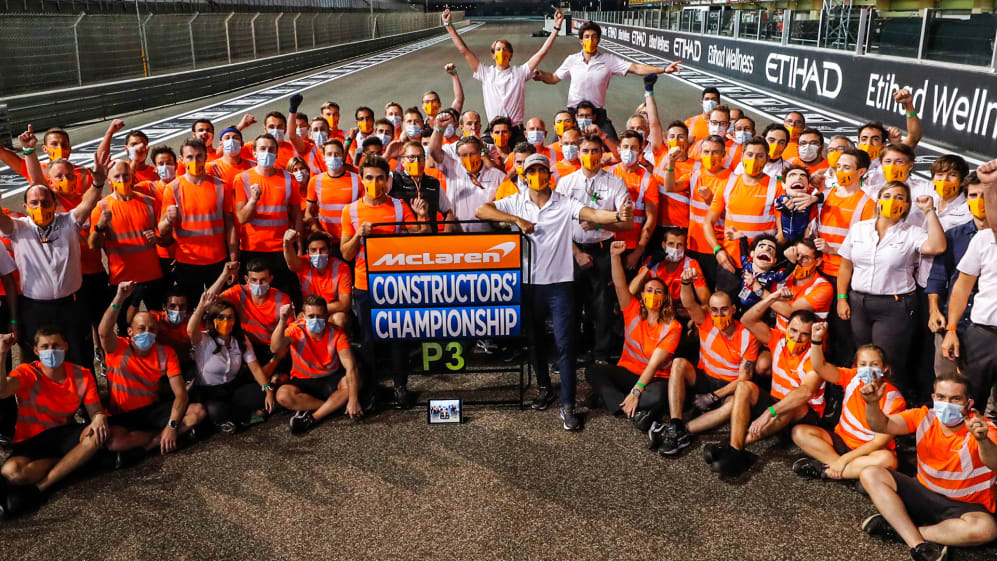 7. Schumacher vs Mazepin
A need both for change and an influx of funding for 2021 has pushed Haas down a bold route, with the team set to field not one but two rookies, namely Mick Schumacher and Nikita Mazepin. Both drivers have race-winning credentials in Formula 2, with Schumacher having claimed last year's championship, while Mazepin took two wins en route to fifth in the standings.
Both will have points to prove in 2021, too. Schumacher will want to show that he is deserving of a spot on the grid independent of the fact that his father is seven-time champion Michael Schumacher.
READ MORE: Haas to acquire Ferrari personnel, based in Maranello