Feature
5 things we learned on the final day of pre-season testing in Bahrain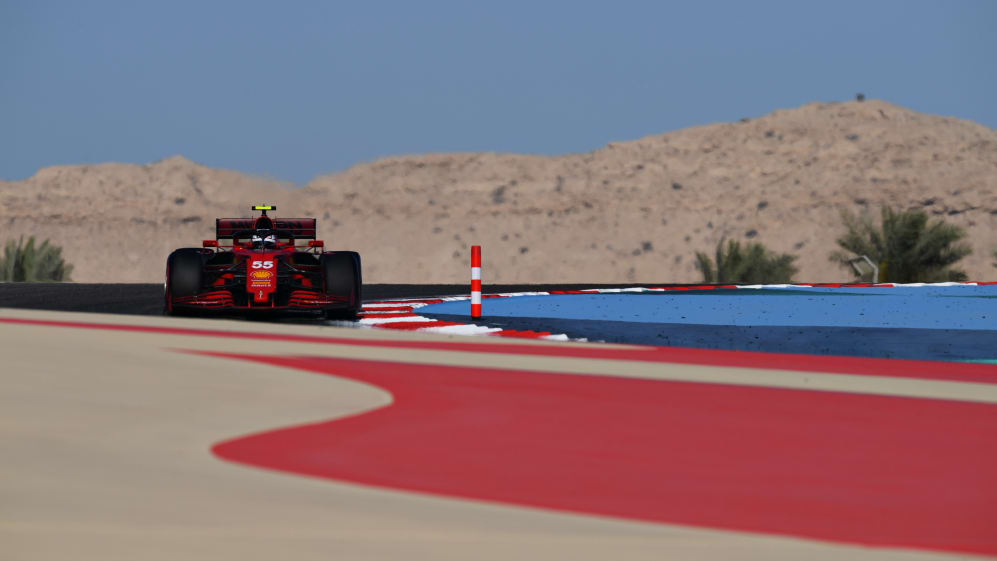 And almost in the blink of an eye, testing for the 2021 Formula 1 season is done and dusted. All 10 teams had a total of 24 hours of track time to get their new machines in fighting-fit shape for the season ahead. There was some impressive mileage ticked off on day three, but for others it was more of a struggle. Here are a few things we learned as the curtain fell on another pre-season...
1. Red Bull look like they could be a real threat to Mercedes
When Max Verstappen spun on day one in Bahrain, you could have been forgiven for thinking "here we go again", so often have Red Bull struggled with the stability of their car in pre-season testing.
But as Verstappen topped the timesheets on the final day, on a day where he and team mate Sergio Perez completed near identical programmes with aplomb, that spin felt like a lifetime ago.
The vibe inside that team is one of excitement, with the feeling they may well have a package that can put them in a position to really take the fight to world champions Mercedes.
The Honda power unit, brought forward by a year of course, looks in great shape too, with promising signs of a good step in terms of performance.
2. Hamilton and Mercedes are still not comfortable
This was a moderate improvement in Mercedes' fortunes on the third and final day of testing, but the W12 still looked like a handful out on track, particularly when Lewis Hamilton was behind the wheel with the Briton getting caught out by a tailwind and spinning on the final afternoon.
When Hamilton bolted on the softer tyres, he was unable to find performance with Mercedes appearing to be scratching their heads as to the lack of pace. Our data shows they are around 0.56s slower than rivals Red Bull over one lap (as you can see in the chart below). "The lower fuel work was a more confusing picture, we didn't gain enough and we need to go and look at our approach as far too many cars were ahead of us on pace today," says Mercedes Trackside Engineering Director Andrew Shovlin.
READ MORE: 'We're just not quick enough' – Hamilton admits Mercedes have 'lots of work to do' before first race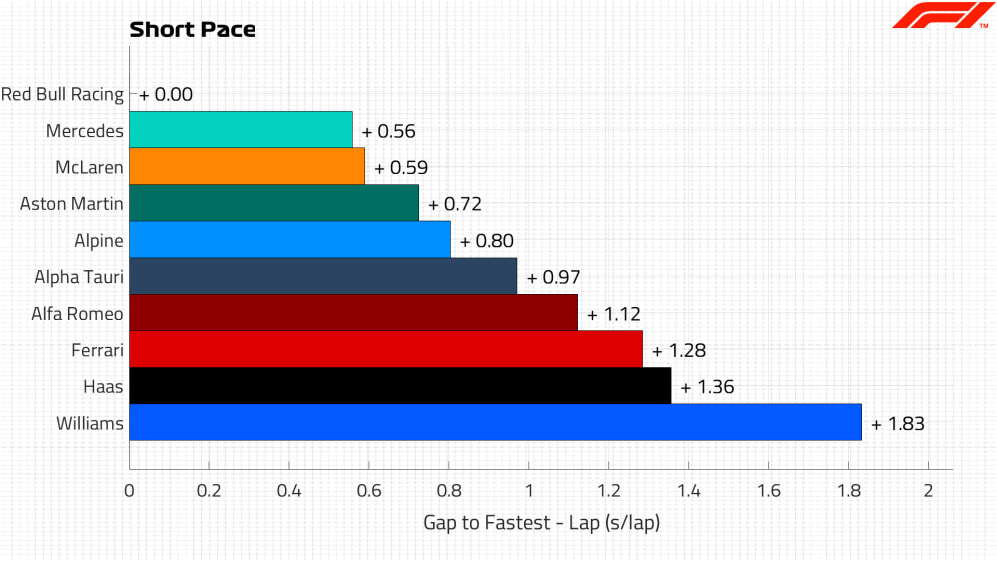 "We've had issues in recent years with pace in winter testing and managed to make good progress before the first race but we may have our work cut out this time."
Hamilton team mate Valtteri Bottas had a better time of it, and spoke of feeling "confident and comfortable" with the W12 after getting what he said was enough time in the car for short and long runs. That'll boost Mercedes' mood, but there's certainly a feeling that the Silver Arrows are heading to the opening race in Bahrain on the back foot with plenty to do.
READ MORE: Bottas says 2021 title win still on the cards despite 'most challenging' pre-season yet with Mercedes
3. Vettel is still upbeat despite a tricky test for Aston Martin
Considering Sebastian Vettel's session was brought to an early end, courtesy of a loss of turbo boost pressure, and he therefore missed the chance to get a soft tyre run, the German was in surprisingly good form when we chatted.
Vettel's final tally for the three days was 117, one more than seven-time world champion Hamilton, but half that of mileage table-topper Pierre Gasly – but while he admitted he would have liked more laps, his early feel with the car is good, and his experienced head is focusing on remaining calm, especially as he sees a lot of potential in the car.
READ MORE: Vettel positive about 'really productive' test despite Aston Martin reliability issues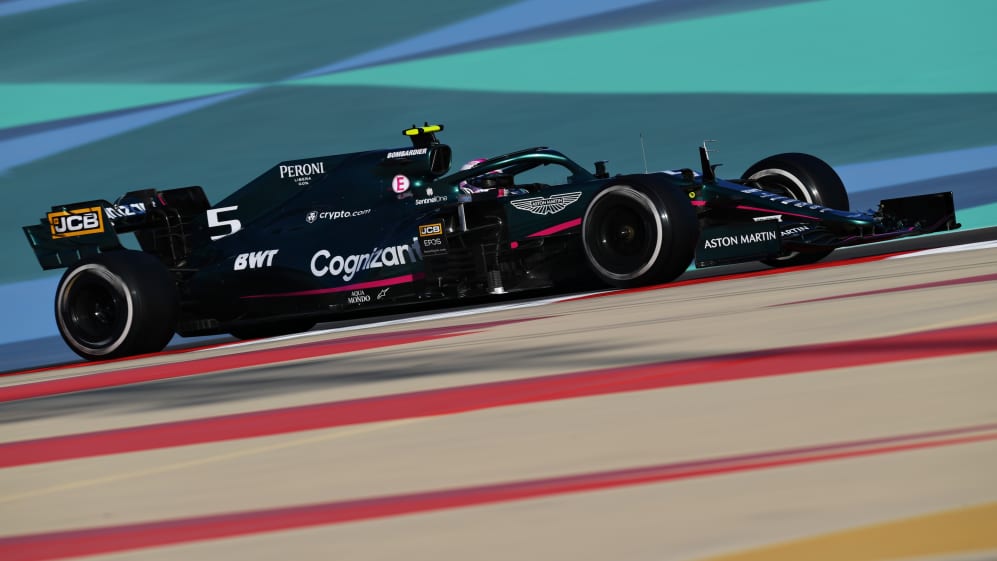 "We didn't get a lot of that stuff done but it is what it is and we still have more, given some of the hiccups that we had, than we expected which is due to the dedication of the guys," said Vettel.
"They've been flat out for those three days and fixing the car as quick as possible, to get the maximum running time. It [the pecking order] looks to be very tight, so I hope we'll be in the mix and then we'll have some fun."
4. Ferrari are looking better than they did last year
There was good news for Ferrari's loyal tifosi on Sunday when Team Principal Mattia Binotto said the team's straight-line speed is "not any more a disadvantage", the track data seemingly backing up the data back on the dynos at Maranello and confirming their belief over the winter that they have made strong progress with their power unit.
That in itself is a relief given this time last year, they were disappointed to see the car's performance was even worse than expected.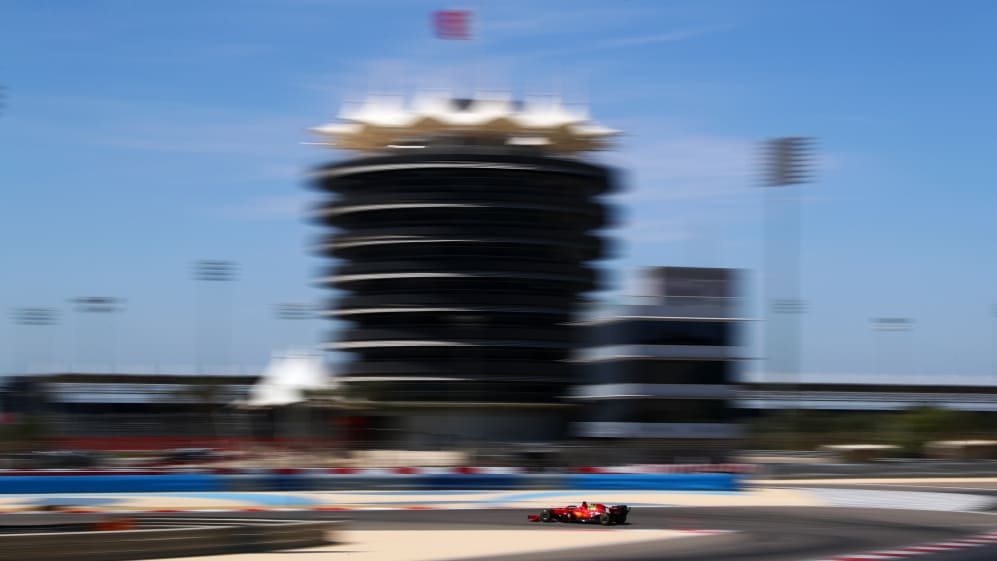 And while Carlos Sainz spent some time in the garage with a hydraulics issue on Sunday, the Spaniard still got back out to do some performance runs, which vaulted him up to third in the classification, 0.651s off the pace on the C4 Pirelli compound tyre (the second softest of the range).
And between him and team mate Charles Leclerc, they managed more than 2,100 km of running – which included race simulations, which looked reasonably strong – and now they have the next two weeks to pore back over that data to make tweaks ahead of opening race of the season.
WATCH: 'Never judge anything after pre-season testing', says Charles Leclerc
5. High mileage for the third and final day of the test
Anyone who thinks Kimi Raikkonen is losing his love for Formula 1 was proved wrong again on Sunday, as the veteran 41-year-old Finn clocked up a remarkable 166 laps of the Bahrain International circuit, which is just five short of not one, not two but three full Bahrain Grand Prix distances.
It put his Alfa Romeo team second on the mileage charts, just one shy of an impressive AlphaTauri, and nearly a Grand Prix distance clear of pace-setters Red Bull.
2021 pre-season testing Day 3: Laps completed
| TEAM | LAPS |
| --- | --- |
| AlphaTauri | 167 |
| Alfa Romeo | 166 |
| Ferrari | 159 |
| Williams | 158 |
| Haas | 145 |
| Mercedes | 140 |
| Alpine | 139 |
| Aston Martin | 136 |
| McLaren | 132 |
| Red Bull | 113 |
Sure there were niggles all round, with various things – such as hydraulic problems or engine issues, causing teams headaches and costing vital running time, on a day when conditions were at their best.
But they all managed over a century of laps apiece, which is a very encouraging effort when it comes to the reliability side of things, especially with the opening race of the season, at the same venue in Bahrain, just a couple of weeks away.
WATCH: Tech Talk at Bahrain testing - Top 5 tech takeaways, free preview