A$AP Rocky named Creative Director of PUMA and Formula 1's partnership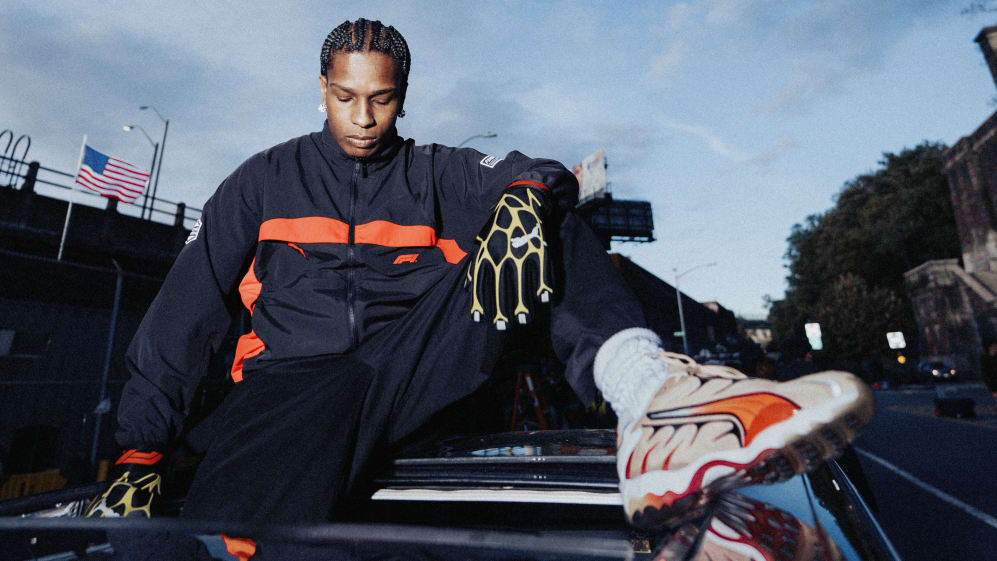 Grammy nominated artist, creative, and designer A$AP Rocky is set to become the new Creative Director at PUMA on a long-term basis, with their partnership set to be rooted around the motorsport business.
This comes a few months after PUMA and Formula 1 signed a long-term agreement that will see them become the exclusive licensee and trackside retailer at all races. By joining forces with A$AP Rocky, it means he will focus his energy and efforts on PUMA's partnership with F1.
READ MORE: PUMA to become Official F1 Provider in new multi-year partnership
A$AP Rocky's fashion knowledge, style, and cultural expertise is set to help bring a new perspective to F1's growing audience, as he will be developing bespoke capsule collections designed by him, that will influence the brand's seasonal design directions moving forward.
Later this year, Rocky will drop an extremely limited PUMA x F1 collection, and this apparel and accessories drop will provide a sneak peek into a series of the capsule collections in 2024 surrounding high-visibility F1 races.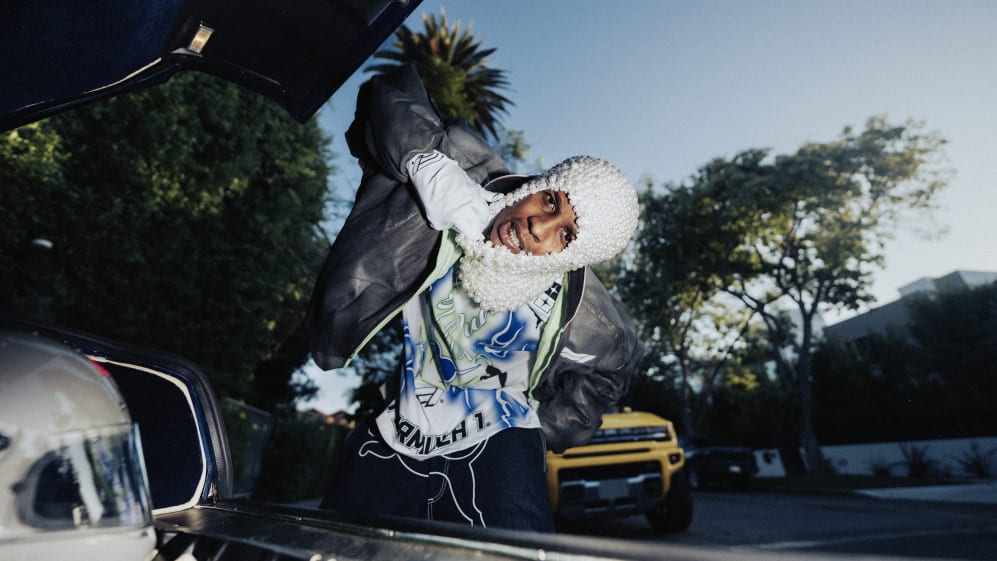 Rocky will focus his creative attention on several Grands Prix, beginning in Miami in 2024. These collections have been designed by him in partnership with the PUMA and F1 teams, and he will curate activations at each of the races and serve as the creative director for all of the marketing efforts surrounding these collections.
It is planned that by 2025, Rocky will be fully immersed into the holistic product creative designs for all of the PUMA x F1 product spanning from racewear to fanwear to fashion.
DRIVING STYLE: Zhou Guanyu reveals his style icons, his golden fashion rules – and why he needs a bigger wardrobe
"Working with brands as iconic as PUMA, and as innovative as F1, has been truly inspiring," said A$AP Rocky. "When the world sees what we're doing, I believe a shift will happen with how brands approach taking risks and working with diverse creatives."
Maria Valdes, PUMA's Chief Product Officer added: "We couldn't be more excited to be working with A$AP Rocky. He's incredibly talented, deeply thoughtful and invested in our brand.
"He will showcase his vision with elevated F1 race capsules globally which attract new audiences and undoubtedly disrupt the track. In the future, he will influence the broader PUMA x F1 range and will continue to help push sport and culture forward."
"This announcement marks an exciting milestone in our partnership with PUMA," said Oliver Boden, Head of Licensing and Gaming at F1. "A$AP Rocky's creativity and commitment to innovation aligns perfectly with F1's vision and development in apparel.
GALLERY: Lewis Hamilton's stylist Eric McNeal talks us through the 7-time champ's best outfits from 2022
"We look forward to collaborating with him to design and curate the PUMA and F1 range and insert F1 into new cultural and lifestyle spaces."
More information will be released soon regarding A$AP Rocky's 2023 and 2024 collections and their retailer availability.