Australia pole lap one of my best - Hamilton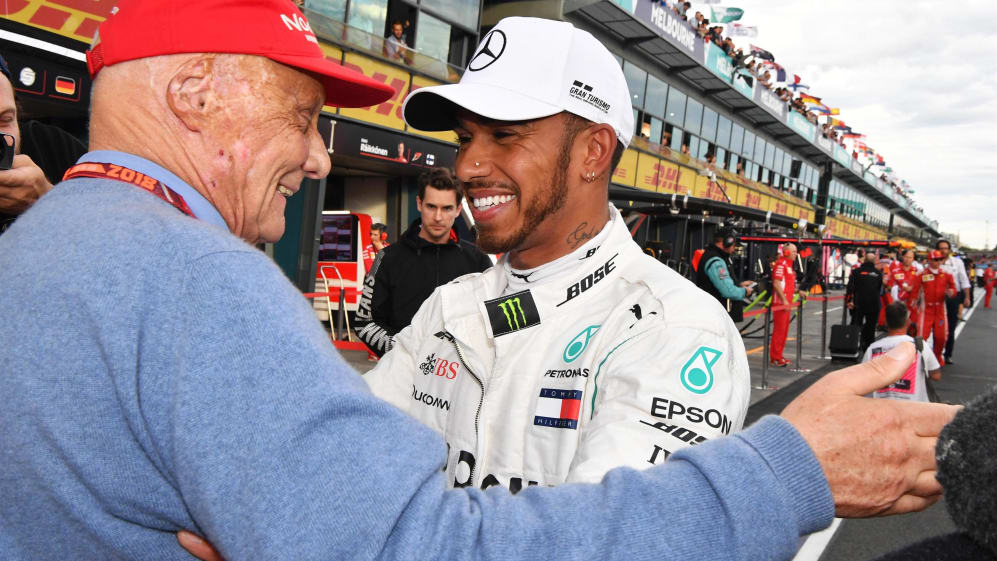 Lewis Hamilton has a habit of producing the goods when it matters most - and the reigning world champion did just that in qualifying for the season-opening Australian Grand Prix, with a lap he later described as: "as close to perfection as I could get".
Hamilton judged qualifying perfectly, ramping up his pace as the session went on and saving the best until last. His final effort was six tenths of a second quicker than Kimi Raikkonen in second, with the other Ferrari of Sebastian Vettel a further tenth adrift in third.
"It was tricky," said Hamilton, whose pole was his fifth in succession at Albert Park and seventh in Australia in total. "That last lap for me was definitely the best of this weekend and I'm very, very happy with that lap.
"It was one my best. With the results we've had, you would think it's the norm, but it's just as intense. My heart is racing.
"I'm always driving for perfection and that was as close as I could get. I was focused on hooking up tyres and getting right temperature and then getting the lap together."
Hamilton's team mate Valtteri Bottas had a frustrating session, crashing in the final part of qualifying and failing to set a time, but Hamilton was unconcerned he won't have any back up against the Ferraris.
"It's not like I've not been there before, fighting two Ferraris in my career," he said. "It is always tough having two red cars or one red car in your mirrors. They are a great team, but we are the best prepared we can be. I'm excited."
There was a brief moment of tension between Hamilton and Vettel in the post-qualifying session press conference, as Hamilton denied Mercedes had a special engine mode, dubbed the 'party mode', for use in qualifying.
"I can assure you we don't have a party mode," he said. "I used the same mode from Q2 to end of Q3. There were no extra mode I engaged in."
Vettel responded: "So what were you doing before?" referring to Hamilton's relatively slower pace in the earlier parts of qualifying. Hamilton hit back: "I was waiting to put a good lap in. To wipe the smile off your face."
When Vettel was asked to respond to that comment later in the session, he said: "I think he said it so quick, the first time I didn't get it. What goes around comes around. At the end of the day, that's why we're here. We want to have fun. If that's what he enjoys on Saturdays, he's doing pretty well."
Hamilton attempted to soften the tension, adding: "It was a joke, dude," to which Vettel replied: "I know. He's free to have a party tonight, hopefully we'll have a party tomorrow."