Austria flattered Red Bull and Ferrari, says Hamilton, as he predicts better Silverstone performance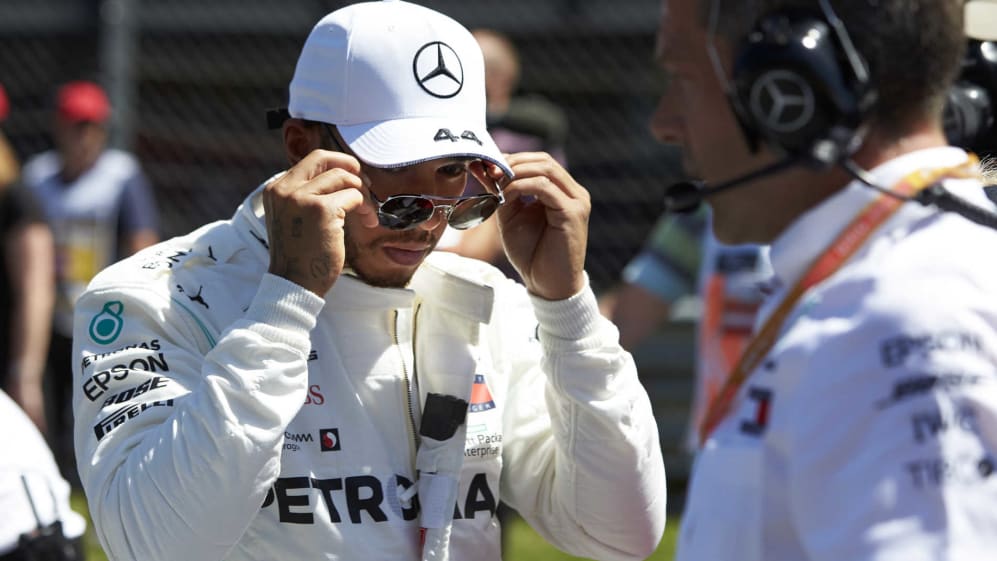 Red Bull and Ferrari fans were delighted at the Austrian Grand Prix to see one of their teams' cars finish in front of both Mercedes for the first time this year. But ahead of the British Grand Prix, Lewis Hamilton is adamant that his team's rivals will see a rejuvenated Mercedes at Silverstone this weekend.
Cooling issues on his Mercedes W10, caused by a mixture of high altitudes and hot temperatures, meant Hamilton could only finish fifth at the Red Bull Ring – the first time this year he's been outside of the top two – while team mate Valtteri Bottas claimed third place for the the Silver Arrows.
But while he praised the performance of both Ferrari and Red Bull in Austria, Hamilton wasn't predicting a repeat of those debilitating conditions for Mercedes in Britain.
READ MORE: Mercedes not expecting Austria cooling issues in Britain
"We're fully aware that the Ferraris and the Red Bulls have taken a step forward, and the pace that they had in the last race was great," said Hamilton in Thursday's FIA Press Conference. "I think it looked a lot better than [it would have done] if we didn't have the issues that we had – we would have been a lot closer, would have been more of a fight.
"So I suspect this weekend, it will be closer between us all. Last year Ferrari were super-fast here as well, as were the Red Bulls – I think the Red Bulls were a little bit down, but now they've got the new engine, I think they'll be a little bit quicker, so it's definitely not going to be an easy weekend… [but] hopefully, we'll have a better shot."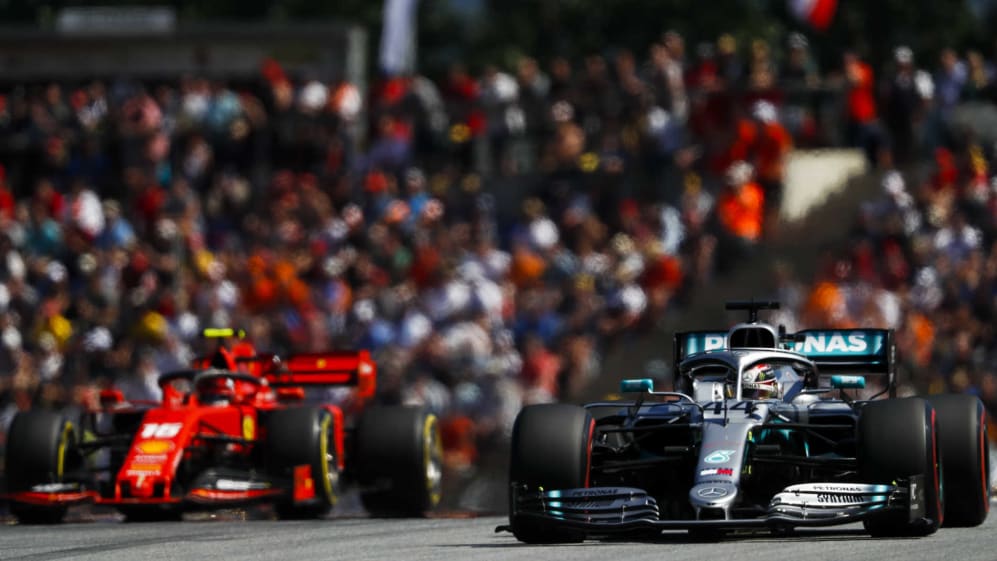 This has been a strong track for us in the past, and hopefully this weekend, it will be in the sweet spot for us
Hamilton stands on the brink of making history on a few fronts at Silverstone this weekend, with the possibility of beating Alain Prost and Jim Clark's record of five British Grand Prix wins, which he currently shares, while a seventh pole and sixth win would trump Ayrton Senna and Prost's records for poles and wins at their home races respectively.
When asked if that would change his mind-set ahead of the weekend, however, Hamilton demurred: "I'm not really one for records. If it happens this weekend, it does, if it doesn't, it's no biggy for me, as I'm hoping to be here for a little bit longer!
READ MORE: The favourites for pole, points and victory in Great Britain
"But just the fact that that's even a possibility is quite unreal for me, and I think just ultimately, it's really important to put that stuff out of your head, out of your mind and focus on the job at hand.
"As I said, it's not going to be an easy weekend for us, so it's really just about being diligent, making sure we've left no stone unturned… All these cars all have sweet spots, and those sweet spots don't always work at each track. But this has been a strong track for us in the past, and hopefully this weekend, it will be in the sweet spot for us."
Heading into the weekend, Hamilton leads Bottas in the drivers' standings by 197 points to 166, while Mercedes, even after their disappointing Austrian Grand Prix, still head Ferrari by 135 points in the constructors' race.