Feature
Behind the scenes at Alfa Romeo's spectacular Kimi Raikkonen send-off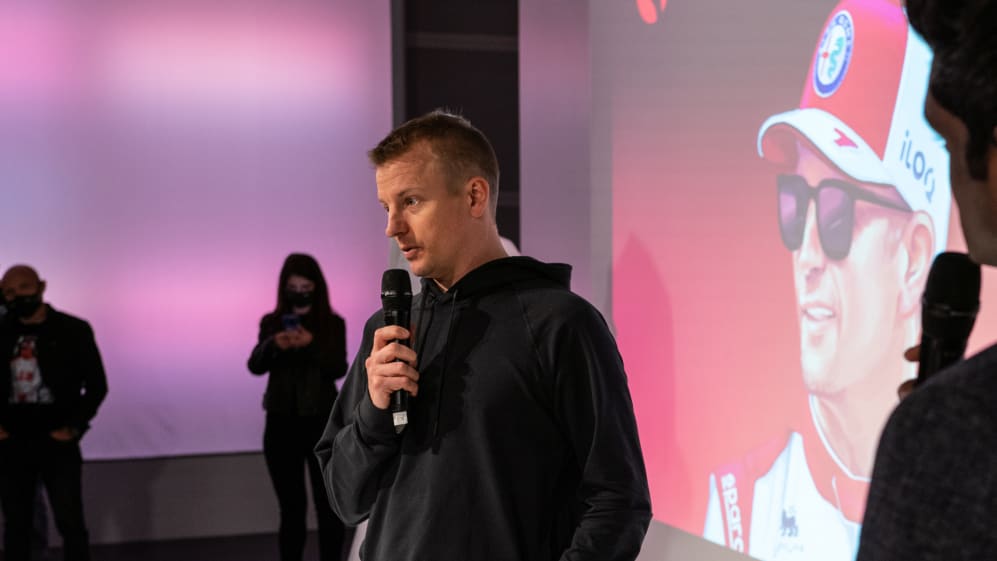 So this is it. Twenty years after he arrived in Formula 1, one of the sport's most enigmatic racers Kimi Raikkonen is calling it a day. Lawrence Barretto spent some time with the 2007 world champion ahead of the Finn's farewell to look back on a unique career in F1.
It's the last Friday in November. The temperature has tumbled in Switzerland and for the first time this winter, it's snowing. It's as if the weather gods knew that today was the day Kimi Raikkonen – widely known as the Iceman – would have the chance to say goodbye and thank you to the hundreds of factory-based Alfa Romeo staff who have worked day and night to give him the best race car they can.
BEYOND THE GRID: 'I wouldn't change a single thing' – Kimi Raikkonen on his career and retirement from F1
In returning to Sauber (that became Alfa Romeo) where it all began, the fan-favourite Finn seamlessly closed the loop on his 349-race F1 career that yielded 21 wins, 18 poles, 103 podiums and the holy grail – the 2007 world title. Incredibly, there are still a few personnel who worked with Raikkonen in 2001 at Sauber at the team, including Team Manager Beat Zehnder and trainer Josef Leberer. And there's a deep-rooted affection for and loyalty to Raikkonen in Hinwil, something I hadn't appreciated until that Friday when I was in the factory to host Raikkonen's internal farewell event for staff.
Many of the 400-odd people in attendance had never met Raikkonen. Most hadn't even been in the same room as him, let alone chatted with him. And yet they spoke of the 42-year-old as one of their own, a hero who drove with his heart and whom they were proud to dedicate their working life to. To kick off the event, dressed in a commemorative Kimi T-shirt, they formed a guard of honour along a red carpet that weaved its way through Sauber's impressive windtunnel facility.
When Raikkonen appeared with his wife Minttu and children Robin and Rianna, they erupted. The roar, the clapping and the sheer joy on their faces was extraordinary. I've never seen anything like it – and I'm not sure Raikkonen had either. He rarely gives anything away – he's got the ultimate poker face – but he struggled to maintain that in the face of such an ovation. He was overwhelmed by the reaction.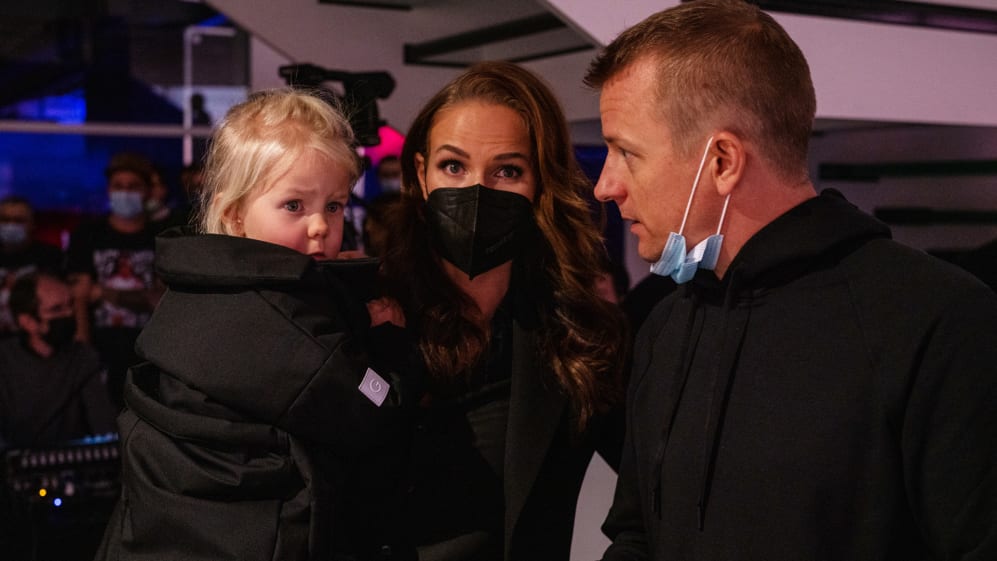 Over the course of the next hour, Raikkonen was incredibly humble as we chatted on stage. Watching some of his best moments, from scoring a point on his F1 debut with Sauber in Australia, to securing his first win with McLaren to returning after a two-year hiatus to win in his first season back with Lotus in Abu Dhabi, Raikkonen reminisced about his memories from those times, those in the room hanging on his every word.
During the highlights reel of his best team radio – including multiple messages complaining about the drinks bottle – he explained what was really going on. We rarely see him smile, but on that night, a smirk was almost permanently etched on his face as he took a trip back through the last two decades.
WATCH: 'I just did whatever made me happy' – Take an animated trip through Kimi Raikkonen's stellar career
After we played a message from his close friend, near-enough neighbour and former team mate Sebastian Vettel, Raikkonen explained the bond that he built up with the German over the years. He recalled meeting Vettel for the first time soon after he made his debut in 2007. They were in a bar and with the drinks flowing, Raikkonen felt compelled to fulfil the big brother role and ensure Vettel didn't get too carried away.
They've been close ever since. The Finn spoke eloquently about his current team mate Antonio Giovinazzi and their reserve Robert Kubica, too, the trio having built a strong friendship that in part shaped Raikkonen's decision to stay in F1 as long as he has done. It was yet another side to a fascinating character who shouldn't be defined by his monosyllabic post-session interviews.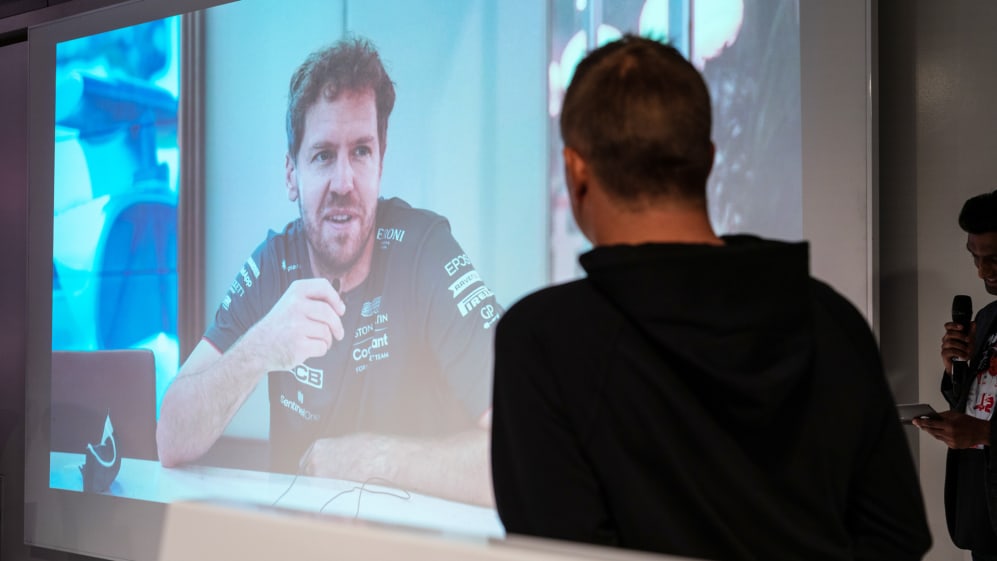 As we closed the formal part of the evening, Raikkonen thanked everyone for all their efforts during his three years at Alfa Romeo. If anything, we couldn't stop him talking. And even after he left the stage, with a trophy the team had baked with car parts and a drinks bottle at the heart, he came back straight away and wanted to say thanks again, wanted to ensure the team knew how grateful he was.
When he eventually put the mic down, he gave his kids a squeeze and checked they were okay before embracing Minttu. Family is hugely important to him – you only have to look at how his face lights up when you mention them to see it. And it's clear he genuinely can't wait to spend more time with them. But he still wasn't done yet. There was a queue forming, with team personnel wanting a selfie, an autograph or simply the chance to say hello. Raikkonen did not turn a single one away.
READ MORE: Raikkonen says early end to final F1 race 'doesn't matter' as he looks forward to retirement
Before that evening in Switzerland, we sat down for an in-depth chat looking back at his career. I've always found Raikkonen to be open, honest and willing to talk – providing you didn't ask silly questions. He has long maintained he doesn't like doing media – but that didn't mean he would disengage when he had to do it. Sure, when I would interview him after a second practice, he would say there's nothing to say. And in truth, he's right.
It's just practice, with everyone running different programmes. He is and never has been interested in predicting the future because he thinks it's pointless. He also isn't fussed about commenting on incidents involving other people because, frankly, he doesn't think anyone should care what he thinks. He likes to deal in facts and things he believes he's qualified to talk about. Ask him about his performance, or the team's form or his family – and he won't be afraid to tell it how it is.
One of my favourite tales about Raikkonen is the extraordinary 16-day run he enjoyed in 2012 when he found himself in a swimming pool fully clothed, drinking with mates from dawn till dusk, twisting his ankle while trying to imitate football legend Maradona and subsequently missing a test with Lotus, who he was driving for at the time. That proved to me that Raikkonen was – and still is - living his best life.
He loved driving but he also knew there was more to life than F1. "I lived how I wanted to," he says. "I lived my own way. I can live with my decisions. I have nothing to complain about. I cannot be sorry I didn't do this or that. I cannot complain that it was bad. I'm happy with how it went. I'm very happy it comes to an end. I'm happy to live the life outside as I wish, spend time with family and do normal things."
WATCH: The F1 community bids farewell to Kimi Raikkonen ahead of 349th and final start
That kind of persona was a rarity in the sport, and didn't naturally fit into the world of F1, which had evolved. Physical and mental training had never been more important. Media and sponsorship commitments were a huge part of the job. Drivers were expected to behave in a certain way to avoid bringing the team into disrepute.
Raikkonen got the memo on the latter point. He just didn't take any notice of it. If a team wanted him to drive for them, they would get a driver who would do everything in his power to get the best out of the car every time he sat behind the wheel – but they would also get what they saw on the tin. There would be no changing him. Did some teams still try though?
"Sure, yeah a lot of teams," said Raikkonen, who drove for Sauber/Alfa Romeo, McLaren, Lotus and Ferrari during his career. "I understood their side of the story, but if you try to be something that you are not, maybe you can do it for a year or two but in the long run it's not going to end up very well. I always try to be myself. [If they] like it or not, I don't care as long as I feel it's right for me. In the end it's my life. I'm not living it for someone else, I'm living it for myself."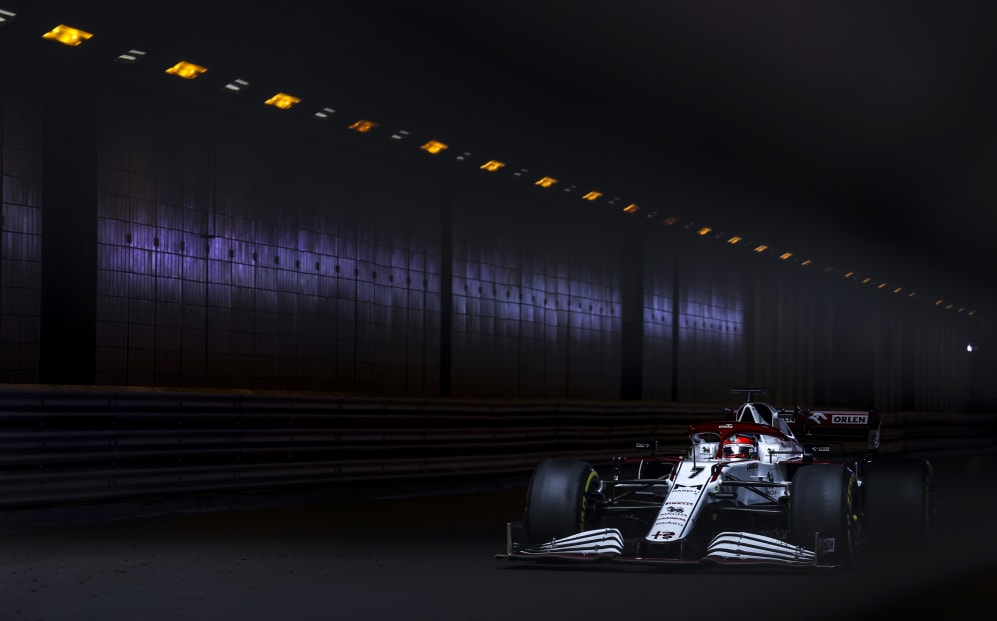 It's that kind of approach that earned him a legion of fans the world over. He's got one of the biggest F1 fanbases in the world. They follow him wherever he goes. It might not always come across, but that support means an awful lot to Raikkonen. He's got a huge following in China. When the Chinese Grand Prix was postponed because of the Covid-19 pandemic, Raikkonen decided to make a video message from his home – with the Alps in the background – saying how much he'd miss seeing them.
"It's great," he says of the support he's enjoyed throughout his career. "I never tried to get the fans or doing something to gain fans. For sure there are a lot of people I don't like – and that's fine. I'm not here to please people. I have a lot of support from most of the places we go, and I can see they might be sad, but life goes on. And you never know what comes in the future. Big thanks for all of them. It's been great over the years."
WATCH: Raikkonen and Giovinazzi try to scare each other on their Jeddah hot laps
When Raikkonen returned to Formula 1, he did so with Lotus. It was a successful period on track: he finished third and fifth in the championship and won two races during two years at Enstone. But it was a difficult time for the team, who struggled to pay wages, including Raikkonen's. The Finn doesn't look back on that time with frustration but rather disappointment for his colleagues. "It wasn't ideal but it wasn't tough," he said.
"What was really nice was that let me do more or less what I wished to do. They built a great car, had a great group of people working on it and a great factory and facility. I think the saddest thing is how it all ended up, not just my relationship with them but as a team – a lot of good people left because of the same issue I had with them. In the end, they had mortgages to pay, families to feed. The team took forever to rebuild. That was the saddest thing – seeing a great group of people separated. It wasn't the same anymore. But in terms of the racing, it was great. We had a lot of fun, a lot of good results. We finished third in the championship coming back [in 2012], so great memories from there also."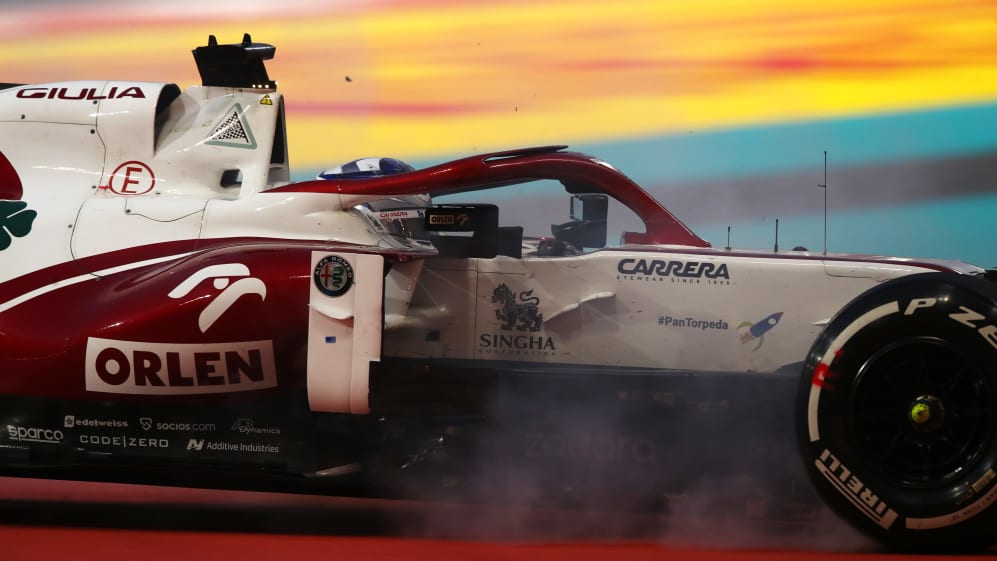 He remembers his time with Ferrari – which was eight years split over two stints – very fondly. The first stint ended when the Scuderia negotiated a settlement for Raikkonen to end his time at the team a season early. Raikkonen had no ill-feelings towards the team, which is why he took the call when they asked him to return for 2014. "I was happy to go back," he says. "When I left the first time, I never had a bad feeling.
"Certain people did certain things, but in the way we talked things, we said openly how was it, and it was all dealt with. I always had a great relationship with them, and I had zero issues when they called to see if I wanted to go back. I said, 'Yeah, no problem.' In terms of results, we still had a lot of good races, and yes only one win – but it was a great group of people and with Sebastian, I've got a lot of nice memories."
READ MORE: From wild man to family man – Kimi Raikkonen on life as a racing dad
When it became clear Ferrari were looking to replace him for 2019, Raikkonen wasn't worried. He had a plan. "I wanted to race on," he said. "[Alfa Romeo] talked to me a long time before. [They said] if you ever want to join, we are open to discuss – we'll talk. I had a chance at another team, but it was important for me to be close to home. To visit the factory, I can drive there in 30/40mins. It's a lot easier than flying to a different country. I cannot complain: the end results, we all want to do better, but that's the same with any team."
Two years in with Alfa Romeo, having turned 40 in 2019, Raikkonen decided over last winter that the time had come to leave. The 2021 campaign would be his last. His wife Minttu said it was completely his decision. Raikkonen still loved driving but was finding it hard being away from home so often. "The kids had been asking for a while when I was going to be staying at home," he said. "I'm sure they are happy – and I'm very happy."
Raikkonen has no real plan for what he'll do now his time in F1 is over. But that's just the way he likes it. He pines for a life where he can wake up and as a family, they can decide what they want to do that day. He doesn't want to live by a schedule anymore. Lots of family holidays are on the agenda – and he's sure to be at a track plenty, too, whether that's with the motocross team he founded or a being a mechanic for Robin.
READ MORE: The real Kimi Raikkonen – a Finnish perspective on the Iceman
Rianna has been bitten by the racing bug, too, and is set to get a run-out in the spring, when the weather improves. After that, who knows what will happen. He'll likely race or drive something in the future, though it is unlikely he will commit to a full campaign while the kids are still young. But will we ever see him back in F1 in any capacity? "I have no idea," he said. "You never know. We'll see what the future brings."
Whether or not we see him again, Raikkonen will long live on in F1 legend.
As I said on that November evening at Hinwil, "Kimi, there has never been anyone like you. And there never will be. F1 was lucky to have you for as long as it did. Thanks for being awesome. Enjoy life after F1."