Podcast
BEYOND THE GRID: 'I wouldn't change a single thing' – Kimi Raikkonen on his career and retirement from F1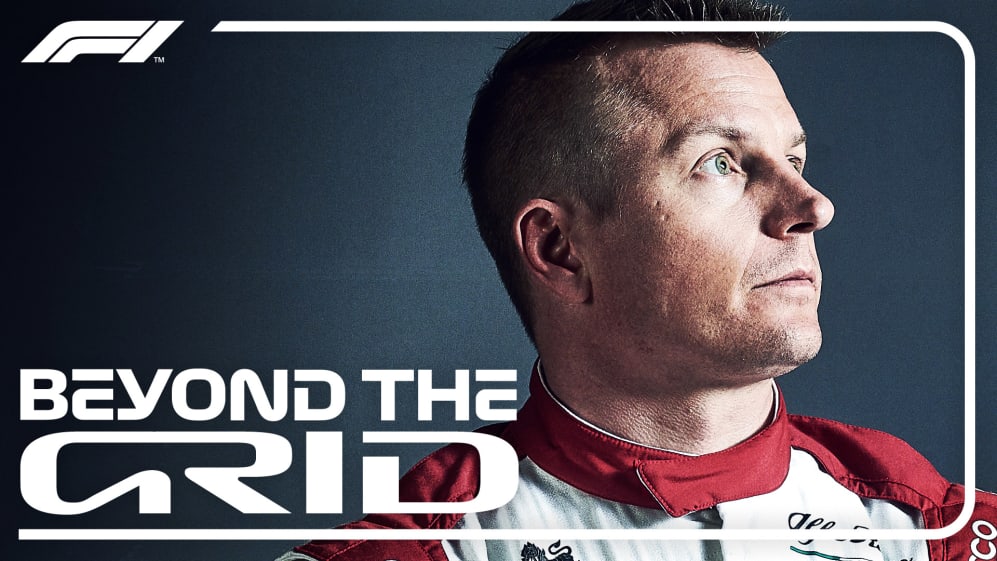 The inimitable, enigmatic Kimi Raikkonen is the guest on this week's Beyond The Grid podcast ahead of his final-ever Formula 1 race. The Alfa Romeo driver talks about his incredible F1 career and what lies ahead as he prepares to bow out.
He's the most experienced F1 driver of all time, has a Formula 1 World Championship crown, 21 race wins and more than 18,000 laps under his belt. Raikkonen has entertained and astonished us after two decades in F1 and after his 349th Grand Prix, in Abu Dhabi, he will retire from the sport.
The Iceman sums up his career in his own unique way on the latest Beyond The Grid. He says: "I had a good run and I wouldn't change a single thing. Even if it would mean more wins and more championships, I'm happy with what I achieved and I cannot complain, really.
READ MORE: From Malaysia 2003 to Austin 2018 – Ranking Raikkonen's best wins from 10 – 1
"I'm happy how I did it, because I did it many, many ways on my own terms."
The Finnish driver, now 42, did leave F1 in 2009 to pursue other motorsport including a stint in stock cars and rallying, but he insists it's different this time.
"I think endless amounts of different," he says. "Obviously I have family, I have reasons to be home, you know? Obviously the end is completely different in many ways: it's different circumstances… I'm at a different point in my life also.
READ MORE: The real Kimi Raikkonen - a Finnish perspective on the Iceman
"But [F1 has] never been the main thing in my life and it might be different to many others, you know? My life outside has always been the most important thing for me and yes, it has taken most of the time in the last 20 years, but it hasn't been the most, let's say, important thing, in many ways.
"Yes I enjoy racing and this otherwise I wouldn't have done it for so long but I appreciate my own time much more. Like, it's more important for me than anything else."
One of the most popular drivers on the grid, Raikkonen will leave a void when he leaves - but fans will be left with some brilliant memories. Why does he think he's so popular?
READ MORE: Raikkonen's departure deprives us of a true original – we may never see his like again in F1
"I don't know why. Maybe because I've always been myself," he said to host Tom Clarkson. "You've got to ask the fans to come here and spend a lovely 45 minutes with you to discuss that. I don't have an answer for that."
And how would he like to be remembered by his adoring fans?
"However they wish, you know? I don't want to put some kind of limits on how you remember. I mean, I don't care much because, like I said, I luckily have been able to do most of the things how I wish to do it and whatever they remember – good way, or bad way, it's a memory – and it's fine for me."
Listen to the latest episode of Beyond The Grid in the player above, or head to this link to listen via your preferred provider.