'Better execution' keeping McLaren in fight for third with Racing Point, says Norris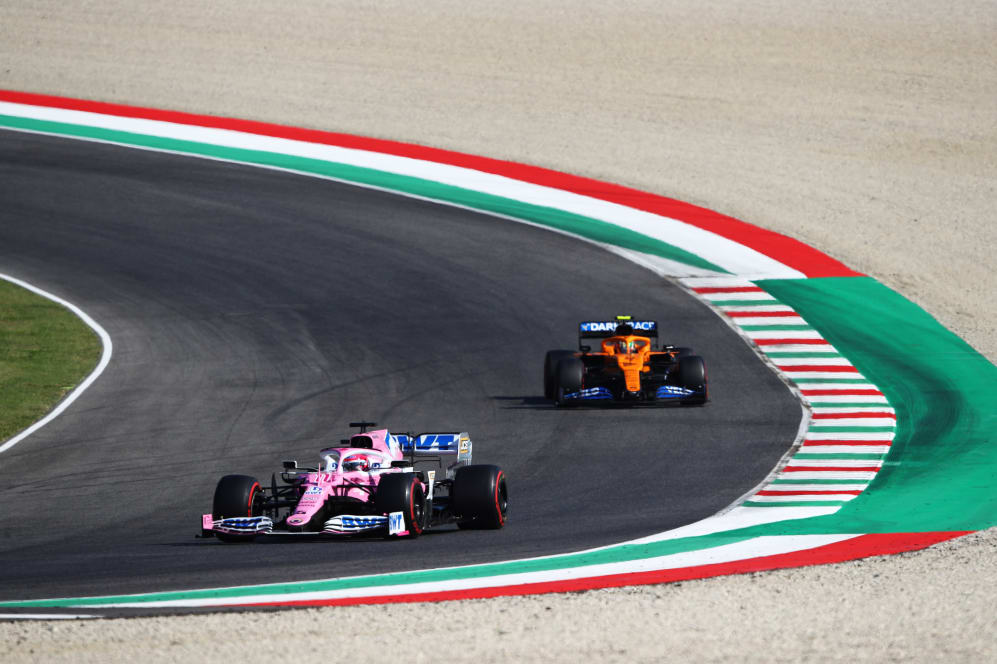 On paper, it would seem that Racing Point have the fastest car in the 'midfield' in 2020. But with McLaren currently heading the Silverstone-based team in P3 in the constructors' standings, Lando Norris said that better execution by his team had made the difference in their battle.
Racing Point were penalised 15 constructors' points and fined €400,000 for what were judged to be illegal rear brake ducts on their controversially rapid RP20 this year. But even if they'd kept those points, Racing Point would currently be just one point ahead of McLaren in the constructors' – with Norris saying that McLaren's operational superiority had been what had kept them in the fight against their "very quick" rivals this year.
READ MORE: Perez says Racing Point starting to 'hide things' from him ahead of team exit
"Racing Point have been very quick this year compared to last year," said Norris. "Especially in the beginning of the season, I think they were a lot more competitive than us, but I want to say that we started off in a better way in terms of everything else on track.
"The execution of a lot of other things, starts, some pit stops, and everything else around it, I think we executed very well, and I think that paid dividends through points and so on in the races where we were not as competitive as them."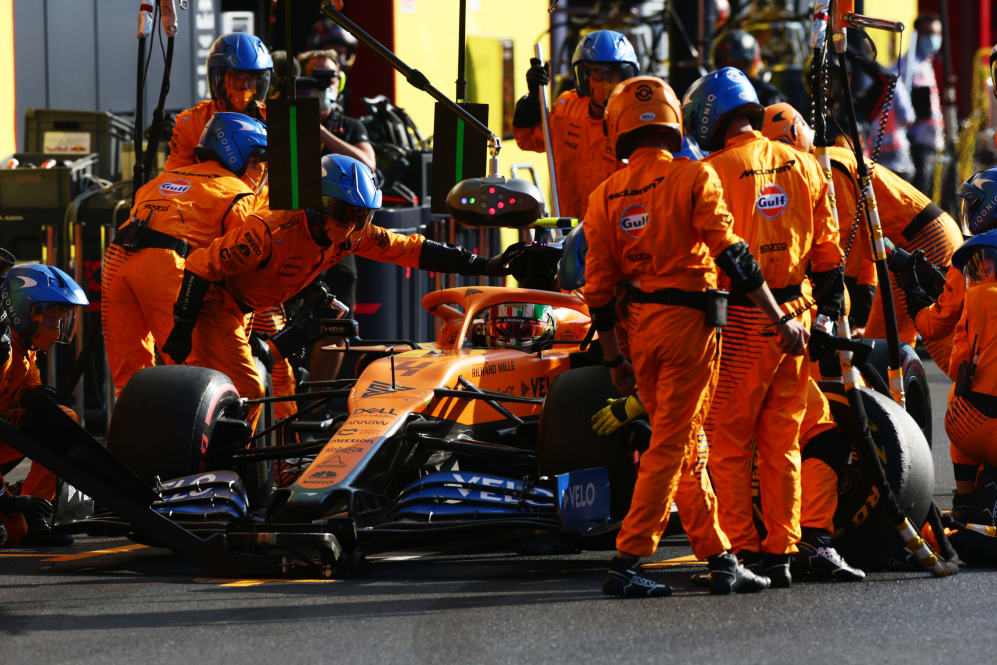 Norris' team mate Carlos Sainz agreed, adding that while Racing Point might have the fastest car in the midfield, that didn't necessarily make them the best midfield team – although he conceded that Racing Point's recent upgrade used in Mugello had moved the game on.
"When we started the year, we thought Racing Point definitely had a very big upper hand on us," said Sainz. "I think they were after winter testing clearly quicker than us, but then somehow we've managed to hold onto them and score some good results, even having our share of problems too.
READ MORE: Binotto 'very excited' to welcome Sainz at Ferrari, as he stands by decision to replace Vettel
"I mean, [Lance] Stroll was really quick in Mugello with the upgrade, so it's difficult to tell if that's going to be the case for the rest of the year," Sainz added. "We also have some hopefully good things coming. But I would say they've definitely been the faster midfield car, which doesn't mean the best midfield team, but definitely the fastest midfield car in most of the races."
McLaren currently head Racing Point in the podium stakes for 2020, meanwhile, Sainz and Norris having scored one each, while Racing Point have taken just one, with Lance Stroll at Monza.