Podcast
BEYOND THE GRID: Guenther Steiner on Haas's decision to drop Schumacher and give Hulkenberg another F1 shot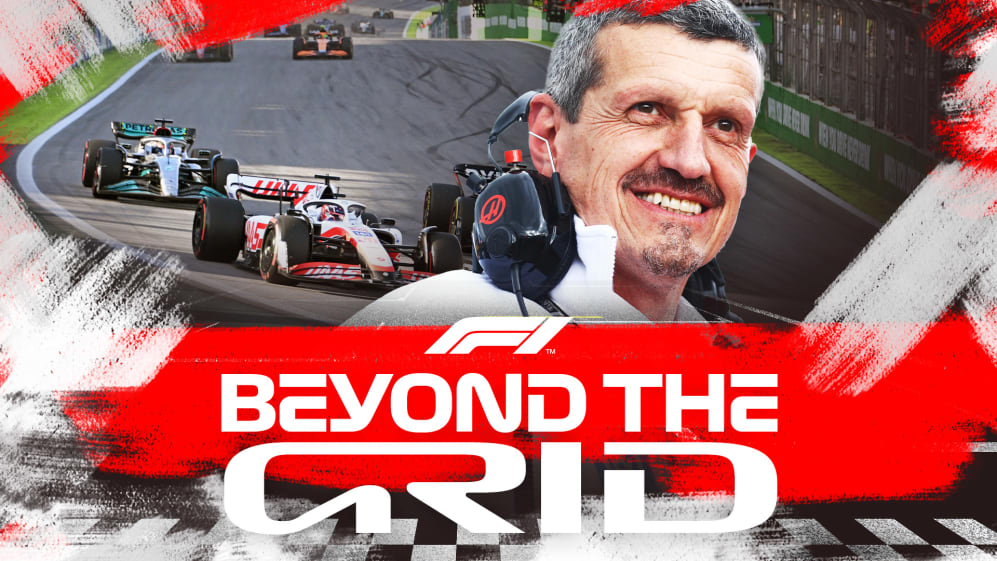 One of the last remaining seats on the 2023 F1 grid was recently confirmed when Haas gave Nico Hulkenberg the nod over incumbent Mick Schumacher, a decision that team boss Guenther Steiner has explained at length during the latest episode of Beyond The Grid...
After a frantic summer of driver market developments that saw an F1 legend retire, a multiple world champion swap teams and newcomers secure their chance to shine, Haas and Williams were the final two teams to settle their future plans.
ANALYSIS: Why Haas split with Schumacher, how Hulkenberg got the nod – and why Steiner isn't worried about tension with Magnussen
But given that Williams announced their intention to promote Logan Sargeant, who secured the Super Licence points he required at last weekend's F2 finale in Abu Dhabi, all eyes were on Haas, and whether they would stick or twist.
Ultimately, the American-led operation decided to part ways with Mick Schumacher after two seasons – which featured the highs of maiden points earlier this year, and the lows of some heavy crashes – in favour of Nico Hulkenberg, who last held a full-time F1 seat with Renault back in 2019.
Now, in an appearance on Beyond The Grid, Steiner has shed some more light on the decision-making process, while setting out what he expects Hulkenberg to bring to the team next season that Schumacher could not.
Speaking to host Tom Clarkson, Steiner commented: "Mick can [become] a good driver, or he's already a good driver, but he can get better. But how long does it take us? Because he's growing with us, he cannot make us grow. We said, 'How can we do that?'
"We looked around and we knew Nico – we had a few discussions in the years before with him and it never materialised that he came to work with us – so obviously there was the respect there. He was on the market, he hasn't driven now full-time for three years, [so we wondered], can he do it?
"He drove two races [with Aston Martin] this year, and he did do pretty well. We evaluated what is better for the team and in the end it came out that it is better to get an experienced driver to make the team move up quicker. Because a Formula 1 team is one of those things – you need to go quick, otherwise you lose momentum and you stay behind."
READ MORE: 'Proud' Hulkenberg admits it was 'not a no-brainer' for Haas to give him a seat for 2023 after 3 years out
Haas's big driver decision aside, a wide-ranging interview with Steiner sees the Italian reflect on the squad's rollercoaster F1 journey so far, their return to competitive ways in 2022, Kevin Magnussen's stunning pole position at the recent Sao Paulo Grand Prix, and what's possible next year...
Listen to Steiner's Beyond The Grid interview in the player above to get the full story on Schumacher's exit and Hulkenberg's arrival, or head here to catch it on your preferred platform.