Podcast
BEYOND THE GRID: Laurent Rossi on Alpine's title-winning hopes and what he learned from the Oscar Piastri saga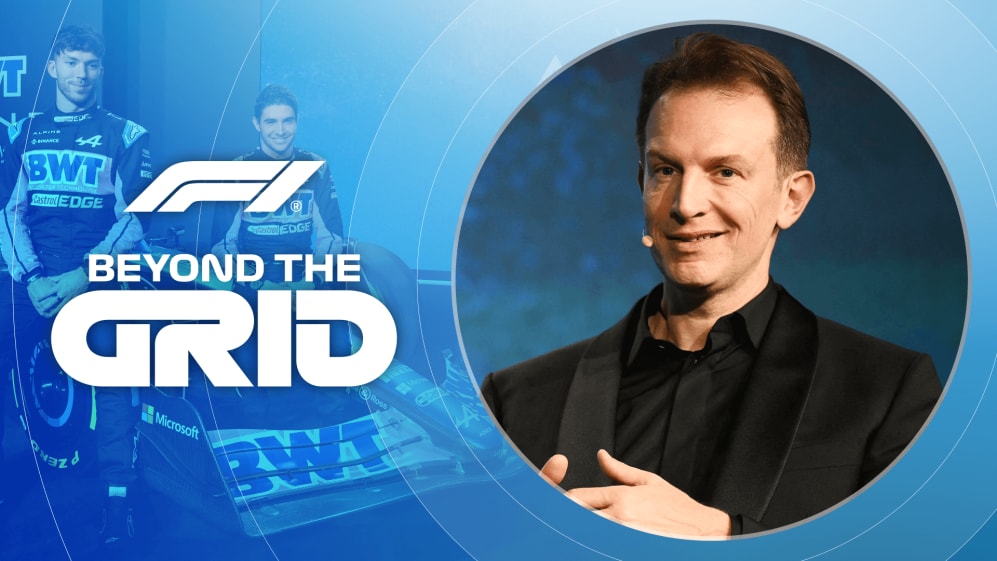 Laurent Rossi and Alpine are on a mission. After steadily rising up the F1 constructors' standings over the last couple of years, the next target is clear: break into the 'top three' and edge towards title contention. In the latest episode of our Beyond The Grid podcast, the French brand's CEO tells us how he plans to make it happen…
Rossi took on the overarching role at Alpine ahead of the 2021 season – following parent company Renault's decision to rebrand their team – with the task of turning the midfield runners into regular podium finishers, race winners and, ultimately, world champions.
READ MORE: 'It's time to get to work' – Pierre Gasly takes you behind the scenes in his exclusive new F1.com column
Central to these ambitions is the timeline introduced by Rossi and outlined towards the end of Alpine's first season. "It's going to be every year a bit better. It's a 100-race project, four years, four seasons," he made clear.
So far, that 100-race project is on track. Alpine held on to fifth in 2021, which included a standout win for Esteban Ocon at the wet-dry Hungarian Grand Prix, before progressing to fourth in 2022, via a scrap with McLaren.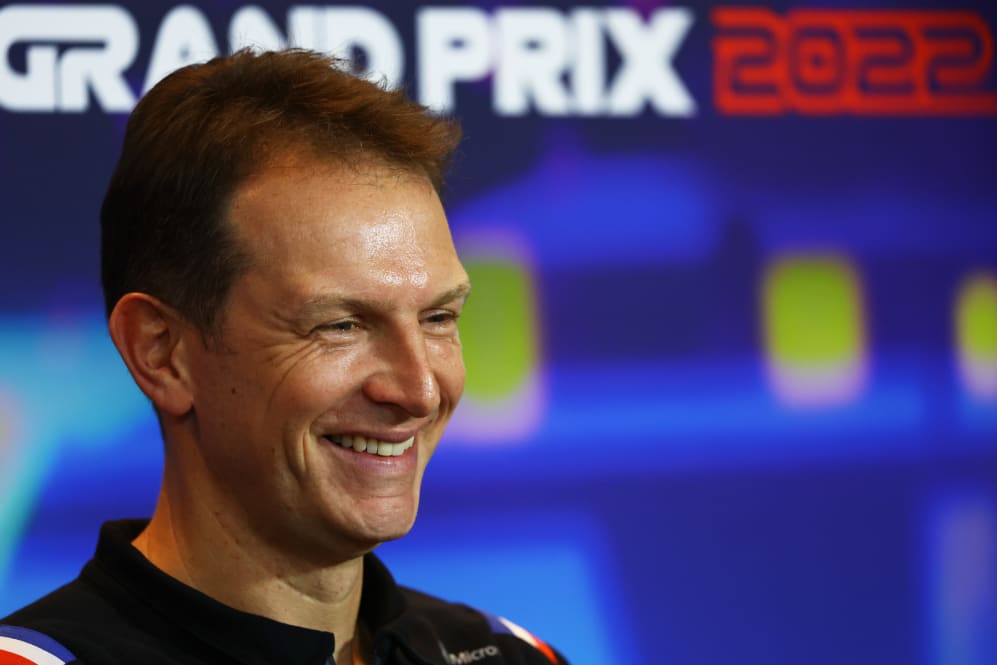 Heading into 2023, and the second year of F1's recent rules reset, Rossi knows exactly what Alpine should be targeting next, while being well aware of the challenge ahead, as he settles into a lengthy conversation for Beyond The Grid.
"Two years ago, I said – and everybody was like 'Ah, they're still buying time – we're on a 100-race journey. I maintain that," Rossi explains to host Tom Clarkson, fielding questions over Alpine's ambitions.
READ MORE: 'Everything went wrong today' says frustrated Ocon after being penalised three times and retiring early in Bahrain
"It takes time to turn around a ship like that, to basically get to where Mercedes is – was, in fact – Red Bull is. All these teams have taken a good three, four, five years for some – Ferrari even longer – to get back to podiums.
"We're on this path, hopefully. The first two years of that kind of four, five-year plan are going well – they delivered according to our expectations. We finished fifth in 2021, fourth in 2022, so it's only natural now we are looking towards the other spots up there on the 'podium'.
"I have to say we are also very well aware that the gap to third is big, so I think this year – which is a critical one – we need to show that we're capable of getting closer to these guys.
"Of course, to beat them would be ideal; everyone has that as a stretch target, a moonshot I would say, but the minimum is to finish fourth and to start bridging that gap to third."
READ MORE: Gasly explains turnaround from miserable qualifying after racing from last place to points on Alpine debut
During a wide-ranging chat, Rossi also talks about his early days at university and in working life, his day-to-day duties balancing Alpine's F1 operation and road car division, what he and the team learned from the departure of reserve driver Oscar Piastri to McLaren in 2022 and much, much more…
To hear Rossi's Beyond the Grid interview, hit go in the player above, or head here to catch it on your preferred platform.