Binotto delighted with first consecutive double points for Ferrari since 2019 at Imola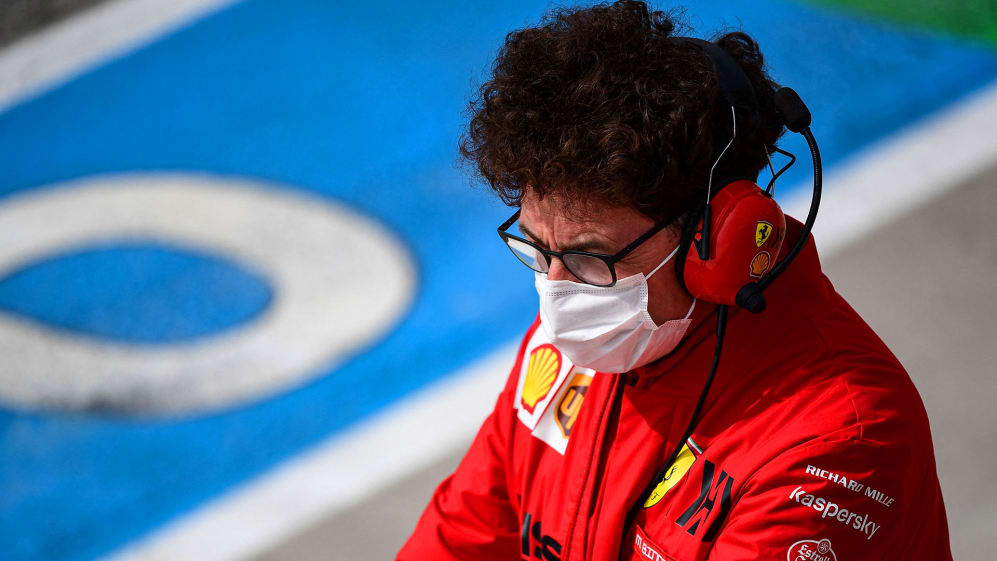 Mexico 2019. That was the last time that Ferrari got two cars in the points for a second consecutive race. It's a stark statistic – but having managed the feat in only the second race of the 2021 season at the Emilia Romagna Grand Prix, Ferrari Team Principal Mattia Binotto was confident that his team had definitively banished the bad memories of 2020.
Ferrari drivers Charles Leclerc and Carlos Sainz followed up their top-10 finishes in the season opener in Bahrain with fourth and fifth at Imola, with Ferrari appearing to be right in the fight with McLaren for 'best of the rest' honours this season.
READ MORE: Mixed feelings for Leclerc after wet set-up almost yields Imola podium
And according to Binotto, his team's frustration at not finding their way onto the podium at Imola was a sign of how far they'd come since last season, which saw them finish sixth in the constructors' standings – the first time they'd finished outside the top five since 1980.
"On a completely different track and in very different conditions to the first race of the season, this result confirms that the work we are doing is going in the right direction," said Binotto. "The fact we are unhappy about not getting at least one driver onto the podium is further proof of that. We can definitely say the outcome of these first two races is a positive one.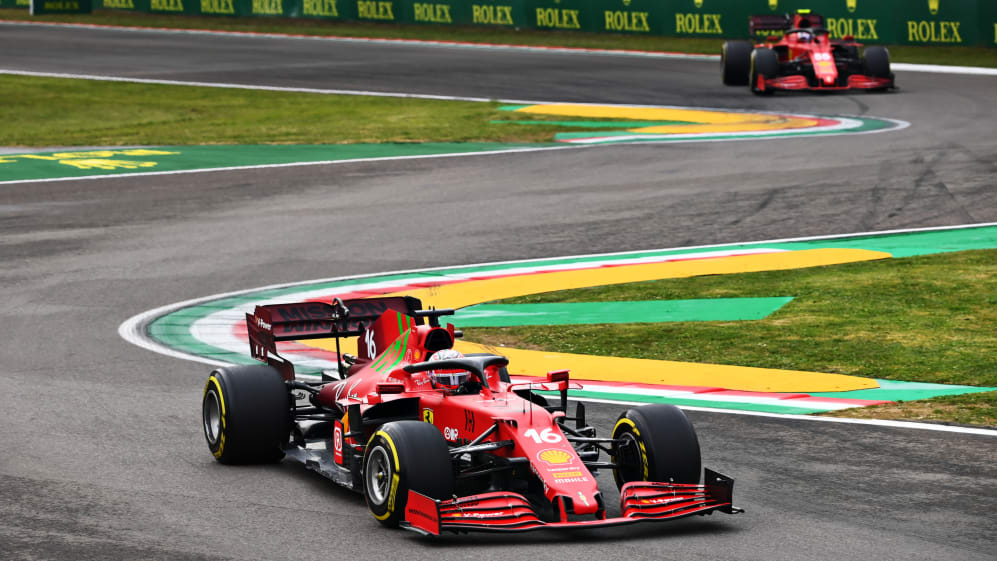 "Not since the second half of 2019, specifically the races in Japan and Mexico that year, have we had both drivers in the points in two consecutive races. We must continue like this and show, race by race, that we know how to improve."
However, although Ferrari might be making hay with their 2021-spec SF21 – which Ferrari created a new power unit for, after their 2020 travails – Binotto confirmed that work was already well under way for Ferrari's 2022 car, which again will feature a new power unit designed to power the team up until 2025, when Formula 1's engine regulations are set to change.
READ MORE: Sainz left 'frustrated' at Imola, even after recovery drive from P11 to P5
"I think the 2021 car is working as we are expecting, so good correlation with our data which is great," said Binotto, whose team remain P4 in the constructors' standings, seven points adrift of McLaren. "On 2022, we already switched so the team is already focused on next year and we will still have some development on [the 2021 car to come].
"Our objective for the season… is to still prove that we can progress in all the areas," he added. "I think we can do it. It's really a matter of mentality and I think more importantly it shows we are capable of progressing but… I am already happy with what we've managed to progress [and that] we're in a tight fight with McLaren for third."