Binotto denies Ferrari sacrificed Vettel to help Leclerc's strategy in 70th Anniversary GP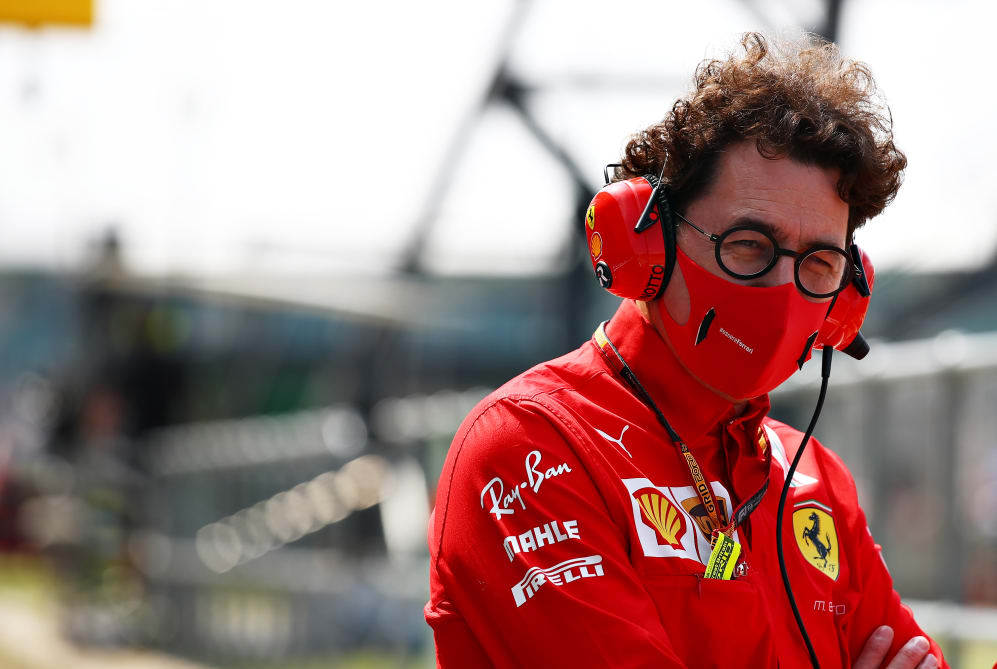 A frustrated Sebastian Vettel chided his Ferrari team midway through the 70th Anniversary Grand Prix for pitting him into a gaggle of traffic – a move which neatly released team mate Charles Leclerc to execute the one-stop strategy that netted him fourth place. But after the race, Team Principal Mattia Binotto hit back at any suggestion that Ferrari had sacrificed the out-going Vettel for the benefit of Leclerc.
Having spun on the opening lap and dropped to last, Vettel had recovered to P9 by Lap 21, and was running just in front of his team mate, who'd made his only stop of the race on Lap 18. Ferrari then instructed Vettel to pit, with Vettel countering over team radio, "I'm still fine on tyres – happy to keep going," before the call came again and Vettel acquiesced, emerging in P14 and behind a train of four cars.
"[I'm] in the gap that we didn't like – we spoke about it this morning," Vettel seethed over team radio. "I will hang in there, but you know that you messed up."
READ MORE: Vettel says Silverstone strategy did not 'make any sense' as ends up P12 after early spin
The incident led to the media asking whether Ferrari had cleared Vettel, who eventually finished P12, out of Leclerc's way to allow the Monegasque to come through the field more easily, and avoid any chance of an intra-team battle on track – a claim that Binotto denied after the race.
"I think we're not sacrificing Seb," he said. "We saw with the times that it would have made no difference for him stopping earlier or later.
"Reviewing all the data, eventually by leaving Seb outside on track, we may have left at least the one-stop strategy open to him as well, which we didn't, but it was not a matter of sacrificing or not. We always said that maximising the team's points is the first priority and that is what we were trying to achieve, and not compromise anyway."
READ MORE: Delighted Leclerc says fourth place 'feels like victory' after strategy gamble pays off
For Vettel's part, having told the media in the post-race pen interviews that Ferrari's strategy "didn't make any sense", the German was in a more conciliatory mood while being interviewed alongside Binotto later on, when he was asked about the pit call.
"I don't want to get into any of this," said Vettel, who's competing in his final season for Ferrari. "It's obviously not the best run for me at the moment, but I trust the team that I have around me and everyone in the garage as well… I'm fairly open-minded for the next race and I don't think it can get much worse from where I am, so it will get better."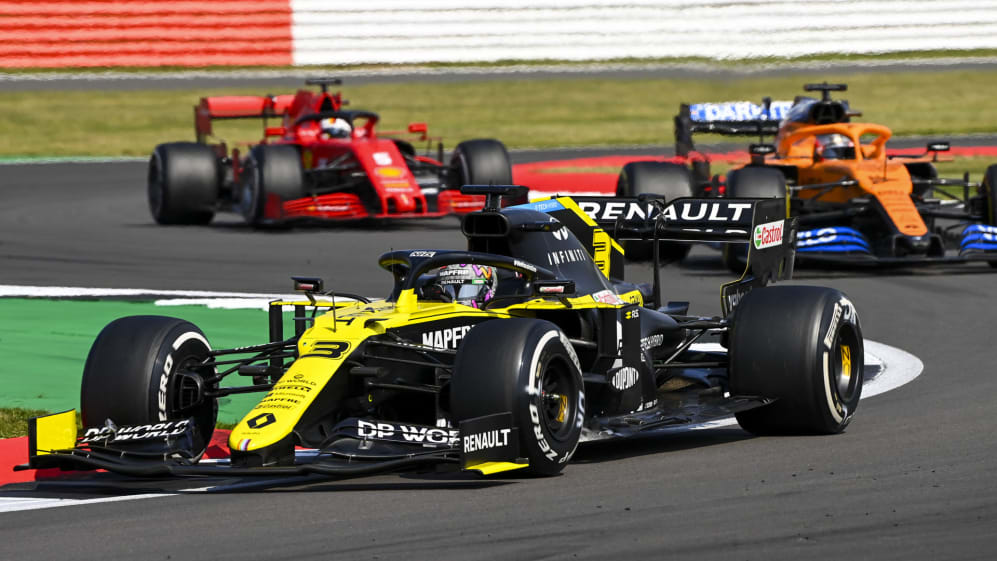 READ MORE: The Winners and Losers of the 70th Anniversary Grand Prix at Silverstone
Vettel and Leclerc's contrasting 70th Anniversary Grands Prix highlighted the German's struggles so far this year. And with a flaw in Vettel's current SF1000 chassis having been posited as a possible cause, Binotto said he was open to changing it if it made Vettel more comfortable.
"It is something at least which I didn't discuss," said Binotto. "I think we are open if it is something that may help – why not? I think whatever we can do to help is important for us, for Sebastian, I think as a team point of view and a driver point of view, to try to make it better in the next races, it is important. So I'm open to do it. I will leave it to the driver and the team to discuss and decide."
Vettel has now been outscored by Leclerc 45 points to 10 in 2020, the four-time champion sitting just four points clear of Nico Hulkenberg – who has only started one Grand Prix this season.