'Vibrations' forced late stop says bemused Hulkenberg after finishing P7 on F1 race return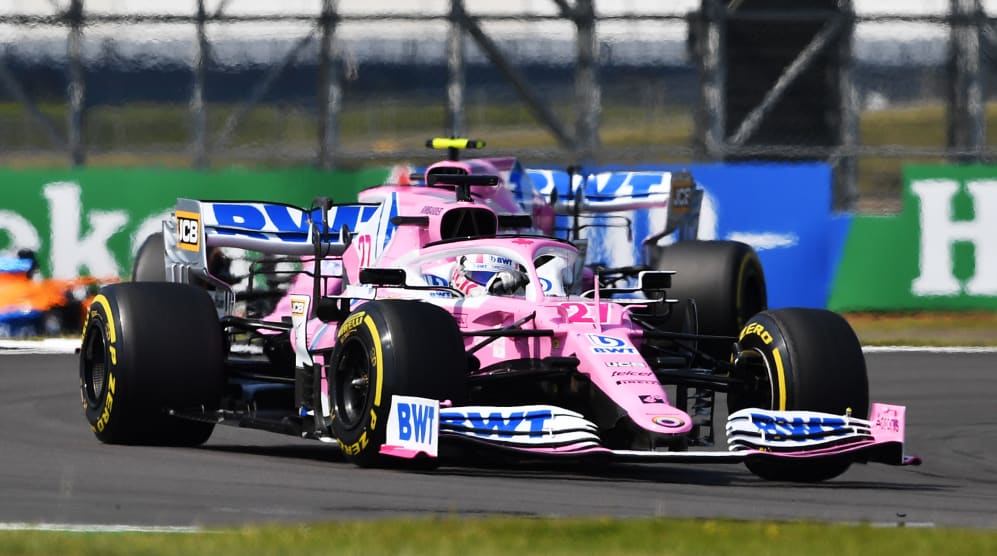 Racing Point stand-in Nico Hulkenberg may have scored points on his first start since returning to Formula 1 at the 70th Anniversary Grand Prix, but the German driver was left confused after picking up vibrations late in the race that forced him into a three-stop strategy, and dropped him from fifth to seventh behind team mate Lance Stroll at the flag.
Hulkenberg, who failed to start the British Grand Prix seven days ago after subbing in for Sergio Perez, had starred in qualifying to take P3 on the grid, but lost a position at the start to eventual race winner Max Verstappen before settling into fourth, ahead of Stroll.
READ MORE: Max Verstappen defeats Mercedes duo to seal brilliant Silverstone win
Later jumped for P4 by Ferrari's one-stopping Charles Leclerc, a surprise late stop for Hulkenberg for softs then left him P7 at the race end, as Stroll finished sixth.
"The first half of the Grand Prix was obviously very good," said Hulkenberg, "we were kind of on target to hold onto P4. But then Charles on his one-stop was very strong. I don't know, in my last stint on the prime [hard tyre], the second stint on the prime, that seemed a wholly different set of tyres, not the same grip.
"Then I picked up some blisters on them from the rear axle and consequently fairly big vibrations that ultimately forced us to stop off that tyre and three-stopping then obviously onto P7."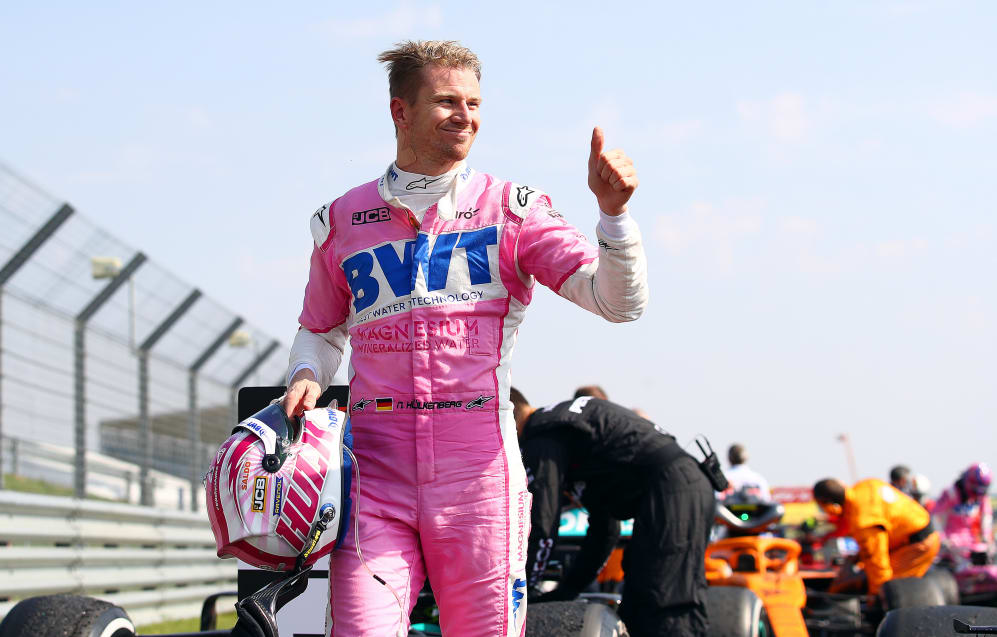 Asked if he was disappointed with the outcome, having been tipped before the race to potentially score his first ever F1 podium, Hulkenberg replied: "Well it's not ideal and I just don't understand because the second stint, that was all fairly straightforward and easy and usually it gets easier as the fuel comes out of the car.
"So I thought the third stint should be very straightforward, but it came differently, unfortunately, so we just need to see why that happened. But given all the circumstances, I'm very happy to be standing here with six points to be honest."
Stroll – who was passed a lap from the end by the Red Bull of Alex Albon – appeared slightly dissatisfied with his sixth place, with Leclerc's one-stop strategy in particular having been an eye-opener for the Canadian.
READ MORE: 'As a team we were sleeping' – Bottas points finger at Mercedes strategy as he slips from pole to third
"We'll have to look into the race," he said. "It looked like there was some different strategies. Leclerc managed to go to the end on one stop and get in front of us, so I think we just have to look back at the race and see what we could have done differently, but all in all, some good points for the team, and it's great… With that strategy I think that was pretty much all that we could have got out of it today."
Meanwhile, despite his impressive performance this weekend, the 70th Anniversary Grand Prix could well mark Hulkenberg's final outing with Racing Point this season, with the team confident that Sergio Perez can return for them in Spain in a week's time, despite the Mexican having tested positive for Covid-19 for a second week in a row ahead of the 70th Anniversary Grand Prix.