Binotto hails 'brave' Ferrari strategy after tiring Italian GP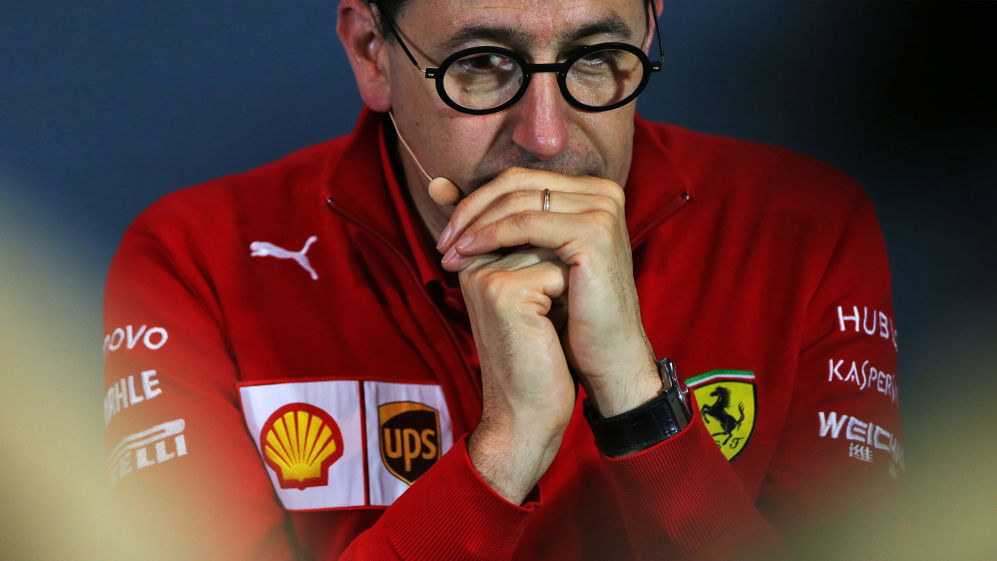 A first home victory for Ferrari since 2010, a second win for young hotshoe Charles Leclerc, the end of a Mercedes hegemony at Monza stretching back to 2014: this was a milestone Italian Grand Prix. Team Principal Mattia Binotto, exhausted as he was, found the energy to laud Leclerc's maturity and the Scuderia's superior strategy.
It's easy to forget now that Ferrari were winless approaching the Belgian Grand Prix, and suddenly they've made it two victories in two races through the measured performances of Leclerc. The 21-year-old Monegasque driver has put previous disappointments behind him to win the hearts of the Tifosi, and Binotto could feel the love from his home fans.
"I cannot tell you what it feels like to be a Ferrari person. Does not matter if you are Team Principal or mechanic – look how much they are enjoying it. I think for us it has been a great week, after Spa. Difficult start to the season, so to win two in a row is something special and here in Monza, in Italy, for our fans, very happy; really, very happy," came his ecstatic summation.
READ MORE: 'If there's one race you have to win with Ferrari…' – Leclerc
As for Leclerc, even though he had hard tyres on his SF90 compared to the faster mediums of Mercedes' Lewis Hamilton and Valtteri Bottas – in tow throughout the race – the 21-year-old mounted a masterful defence.
I'm very happy, very very happy… but I am quite tired
"Certainly, he is driving very, very well," said Binotto, who conceded that the hard rubber fitted to Leclerc's Ferrari made a defence even more difficult. "After the summer break he is driving fantastically and we can see from the position today, very little mistakes, and it is thanks to the team as well I think. Good strategy – we put the hard tyres, which we believed was the right choice.
"We knew that the [tyre] wear would have been critical, the rear soft tyres were almost to the end on the first stint, and we believed the best way to protect was to be on the hard so we knew we could at least try to defend the position on the straights. But we needed to have the right pace at the end so I think it was a brave decision but the right decision."
Assured in their strategic choice, this was still another nailbiter for Ferrari, the second race in a row where Leclerc won by a margin of under a second: 0.835s over Bottas in Italy and 0.981s from Hamilton in Belgium.
"Too long we are not winning here, but we know as well it is very difficult, today has been very tight and tough again, probably starting on pole and staying ahead in the race has been the key factor. So I'm very happy, very very happy… but I am quite tired," added Binotto.
The next week will be a welcome break for Binotto, but it's doubtful that the Scuderia will be taking much rest as Singapore beckons: a circuit on which they have taken just one victory in the hybrid era, through Sebastian Vettel in 2015.