Binotto: Leclerc win will come 'sooner or later'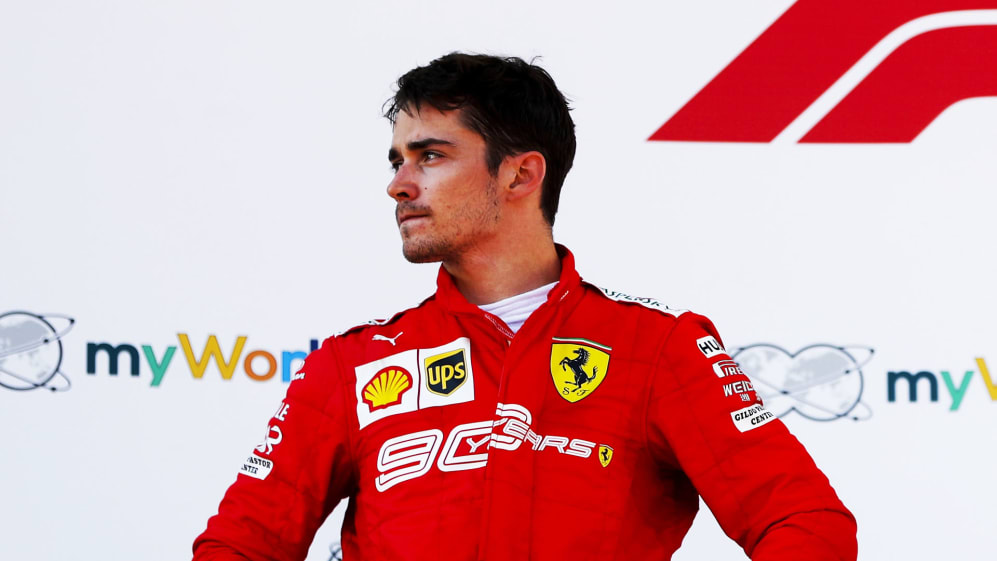 Three times in his nine-race tenure as Ferrari Team Principal, Mattia Binotto has come agonisingly close to presiding over victory only to have it snatched away at the last moment – or, in the case of Canada, even after the last moment. But despite coming away from Austria disagreeing with the stewards' decision not to penalise Max Verstappen's late victory-snatching move on Charles Leclerc, Binotto believed that both the first Ferrari win of 2019, and the first of Leclerc's career, would not be long in coming.
Leclerc had serenely led 59 of the 71 laps in Austria, until, on Lap 68, Verstappen made a failed attempt at a lunge in Turn 3. Leclerc brilliantly defended, but Verstappen repeated the move a lap later, the pair banging wheels as Leclerc was forced onto the run-off before Verstappen darted through and off to claim the win.
A review by the stewards yielded no post-race penalty for Verstappen – and while Binotto, who watched Sebastian Vettel lose his Canadian Grand Prix victory in a similar scenario, was disappointed with the outcome, he was gracious enough to admit that the stewards' decision had ultimately been "good for the sport".
READ MORE: Vettel says podium finish in Austria was likely 'with a cleaner race'
"We still believe that this is a wrong decision – that's our own opinion," said Binotto. "We believe that Charles leaves the entire space, he had no fault, a collision has happened and he has been pushed and forced off the track
"Having said that, we respect fully the decision of the stewards. They are the judge, we need to respect that. And more than that, as a Ferrari fan – and I am an ultimate Ferrari fan – I think it's time for F1 to turn page and look ahead.
"We are not supporting the decision but somehow we understand the fact we need to move forward and overall that's good for the sport and good for F1. So bravo to Verstappen, the victory of him, he did a fantastic race today, as Charles as well. Charles drove very well, but there will be new opportunities."
The chequered flag is only at the end of the race, and everything may happen – that's what's good in the sport
Leclerc would love one of those 'new opportunities' to be for him, having now come within a whisker of his first F1 win in both Bahrain – where an electrical glitch robbed him of a near-certain win – and now in Austria. But was Binotto worried that the defeat at the Red Bull Ring would set back Leclerc's recent upturn in form, which has seen him podium at the last three races, as well as securing that pole position in Austria?
"I think there is no difficulty to encourage him," said Binotto after the race. "I think he's already prepared for the next one. Today gives him even more of a boost to somehow get his first victory in F1. Certainly he's sorry for the [outcome] – I think after the quali of yesterday it was somehow very optimistic and after the first laps of the race he was controlling the race and saw himself in a good position.
"But that's what's good in the sport – the chequered flag is only at the end of the race, and everything may happen. So I think he's simply looking ahead at the next races as a new challenge and he's very hungry, so I'm pretty sure sooner or later it will be his time."
If there was any consolation for Ferrari from Austria it was that they outscored their dominant rivals Mercedes by 30 points to 25, with a Mercedes driver finishing outside the top two for the first time this season.