Binotto optimistic after Ferrari's strong five-race run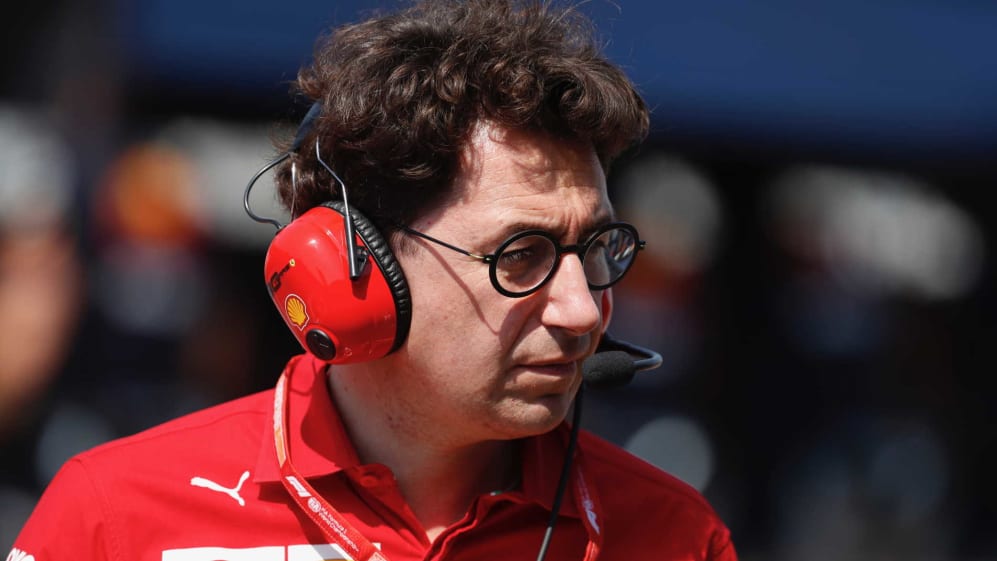 Ferrari may be winless in 2019, but Team Principal Mattia Binotto is fully focused on the positives after a German Grand Prix weekend that began calamitously and ended in jubilation.
After Sebastian Vettel and Charles Leclerc both bowed out of qualifying with mechanical issues, it looked like another one of those weekends for Ferrari, who have narrowly missed out on a number of wins this season: Vettel was penalised from the lead in Canada, Leclerc overtaken on the penultimate lap in Austria and the Monegasque driver crashed out of contention again in Germany. But Binotto maintained that this run of races has been cause for optimism.
"Look at the past five races," he said. "I think on average we have been good enough, which gives us at least an optimistic mood for the rest of the season. We are still looking for the first victory and hopefully it will come soon."
Twentieth on the grid and second by the finish, Vettel capped off a brilliant comeback and Binotto praised his driver, who is now just 43 points behind Valtteri Bottas in the standings. Vettel turned the tide in the wet at Hockenheim after a disastrous British Grand Prix where he crashed into Max Verstappen, and a tough Austrian round in which he settled for P4 after another qualifying setback.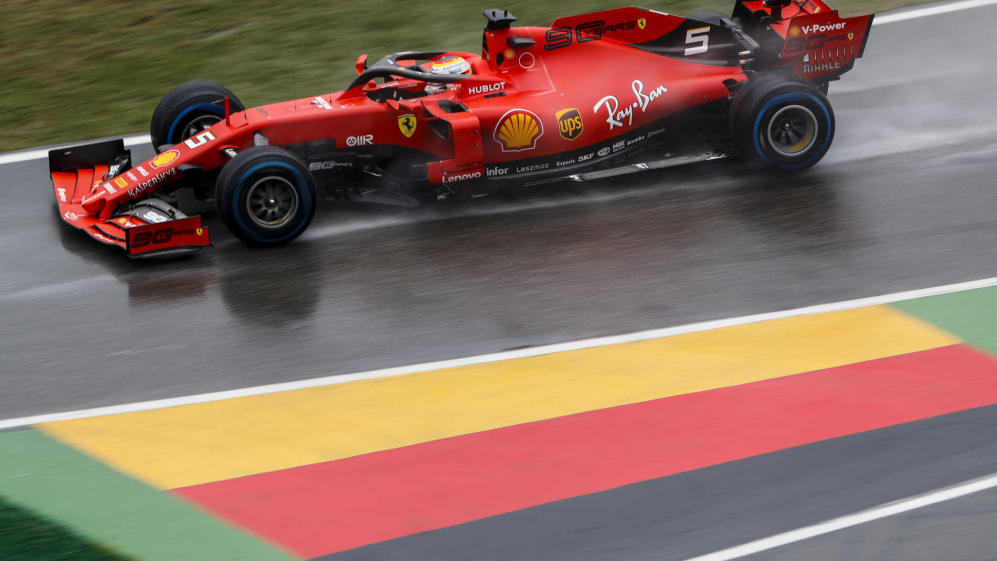 "It was a very crazy, chaotic race," remarked Binotto. "We are very happy for Seb. I think it was important for him to have a good weekend here. Starting at the back of the field, what he achieved – it's certainly a good boost for him. He was very happy on the podium, we were very happy for him and it will help him in the next races."
Ferrari, 148 points behind Mercedes in the constructors' championship, also needed the boost. Now, it's a matter of fixing the qualifying problems that put Vettel last on the grid and Leclerc 10th.
"I think I cannot say that [our qualifying issues are sorted] because next time it will happen," joked Binotto. "Certainly what happened [in qualifying] really for us was completely unexpected, it was not problems we knew from dynos, benches or past races, so fully unexpected.
"[It's] Quite a shame, especially that happening on a weekend where you know that somehow you could've been strong and I think the car has been strong on Friday in the hot conditions, in the cool today, in the dry, in the wet, I think that's the up of the weekend. The positive is the car behaviour on such a track, the negative… the problem we had yesterday, how we fix that for the future – we need only to work on that."
With regards to Leclerc's retirement, a crash that occurred in the tricky final pair of corners, Binotto made little of the incident.
"In that part of the circuit it's very difficult to slow down the car so as soon as you do a mistake there there is no chance to recover. He is disappointed because of the mistake, disappointed because he had nothing to recover; that's part of the sport."
As the teams head to Hungary, Ferrari will hope to build on their solid record at the Hungaroring – a circuit on which they have won seven times, twice through Vettel. Perhaps his home race recovery will be the catalyst for a resurgence...