Binotto says Sainz contract extension key to Ferrari stability, as he backs Spaniard to rebound from recent errors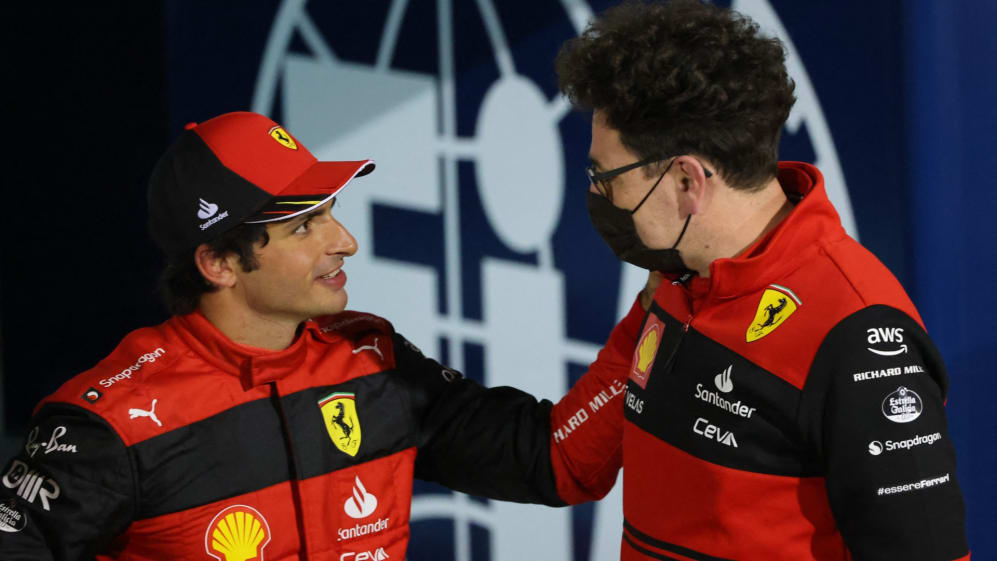 Ferrari Team Principal Mattia Binotto has revealed why he was so keen to lock down the future of Carlos Sainz, saying that offering the Spanish driver a two-year contract extension – which will keep him at the team until at least 2024 – was key to the future stability of the Scuderia.
It was announced on Thursday at Imola that Sainz and Ferrari had agreed terms to extend his contract, in a move that will ensure his stay at the Scuderia at least matches that of team mate Charles Leclerc, who signed his own long-term deal back in late 2019.
ANALYSIS: Why Ferrari moved to lock down Sainz with new deal
And asked why he'd wanted to extend Sainz's contract, Binotto replied: "First, we are very happy with him, the way that he has integrated into the team, the way that he's performing and I think simply that he's matching the expectations.
"I think we are very, very happy and it was the right moment to look ahead, to look forward and I think that by renewing and extending, it's like giving the right stability to the team as well.
"We know that our drivers are confirmed until the end of 2024 and we can build on it. And I think as Ferrari, really our main objective is to try to really create the foundations for the future, and together with that line up, I think it's the best we can do."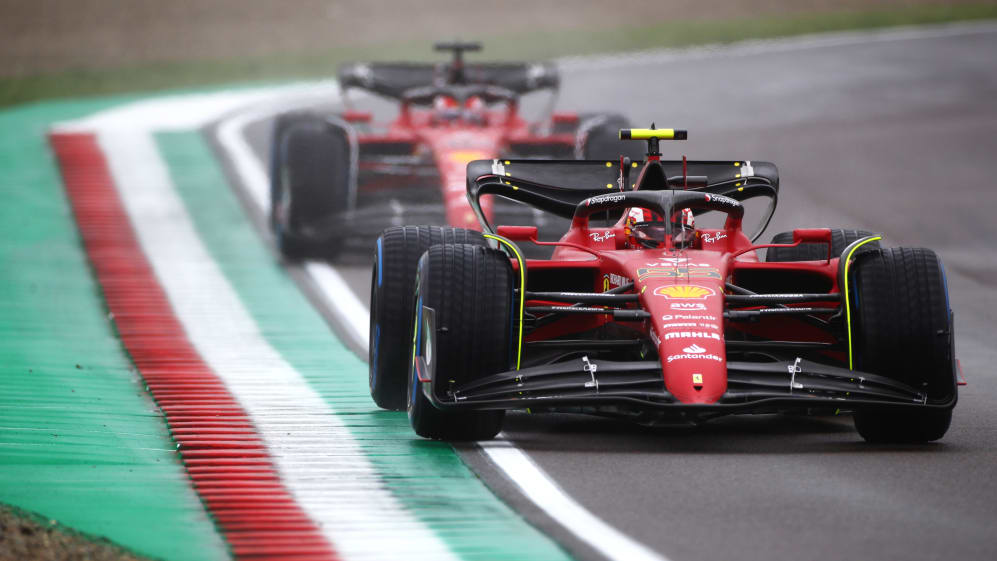 With the contract announced, Sainz then blotted his copybook in qualifying at Imola, crashing into the barriers in Q2 as team mate Leclerc netted second place on the grid for the Sprint.
And despite the incident coming off the back of his Australian Grand Prix crash, Binotto said that he didn't feel there was a particular issue that Sainz needed to overcome – although the team boss conceded that perhaps the pressure of having a potentially title-winning car had affected the Spaniard's performances.
READ MORE: 'The car surprised me' says Sainz, as he reflects on costly Imola qualifying crash
"I don't think that there are issues," said Binotto. "Certainly he needs to adapt. I think he has done a couple of mistakes which are important but nevertheless, I think that he's improving himself, he's going faster and faster and if I look yesterday, when he was driving, he was really driving fast. And a shame, because when he went off, I think it was not the right time to push to the limit – he knows very well.
"I think that's a matter of managing the pressure; it's maybe the first time in his career that he's got a car which is fast enough to compete for the best positions and he simply needs to get used to that. But he will do it very quickly because I know how smart and how capable he is to manage the pressure."
READ MORE: 5 things we learned from Friday running at the Emilia Romagna Grand Prix
As a result of his crash – which came after he'd set a time good enough to make it into Q3 – Sainz will start Saturday's Sprint a provisional P10, and look to make up positions ahead of Sunday's Emilia Romagna Grand Prix.