Feature
Binotto says there was 'no way' for Leclerc to win the British GP after the Safety Car – but is he right?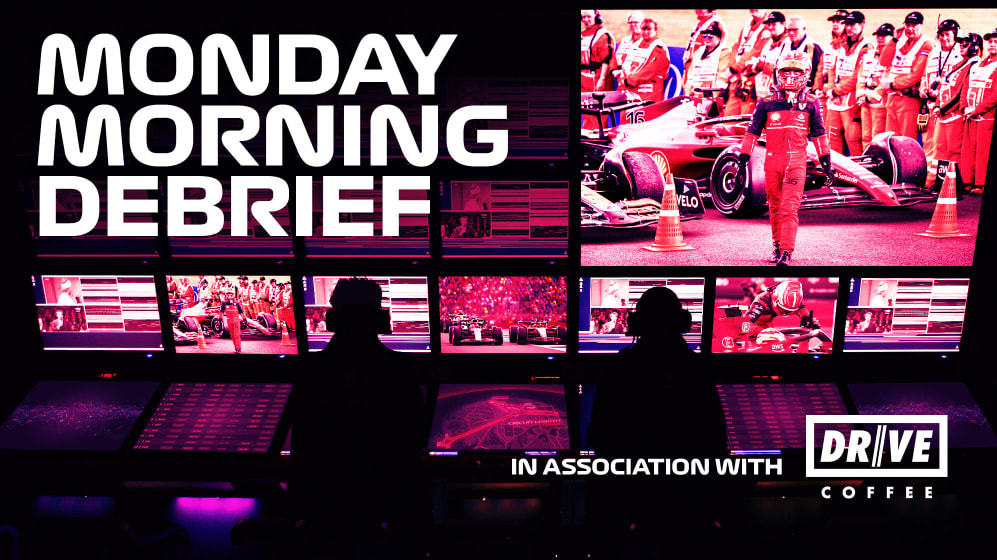 There were just a few seconds of decision time on the Ferrari pit wall as the Safety Car to retrieve Esteban Ocon's broken-down Alpine was deployed. Running one-two with Charles Leclerc and Carlos Sainz, but under big pressure from Lewis Hamilton's advancing Mercedes, this was a potential race-losing moment with just 14 laps to go. Big pressure and hardly any time to make the call…
Leclerc had just rounded Stowe corner when the race was neutralised. 'Stay out' he was told and he complied. Sainz was told to 'box, box' and he came in for a fresh set of soft tyres. As did most of those in his wake, including Hamilton.
Was it the wrong call? Leaving the team's leading title contender Leclerc a vulnerable sitting duck on the restart against fresh-tyred rivals?
READ MORE: 'It's about time' – Sainz reveals his relief after ending 150-race wait for victory at Silverstone
Maybe. But there was a logic to it. With only 3.5s separating Leclerc and Sainz at the time of the Safety Car call, they could not pit both cars, as it would have meant the second one being stacked. If they chose to pit Leclerc and not Sainz, Mercedes may have chosen to have left Hamilton out.
That would have bought him track position over Leclerc, and sitting behind Sainz for the restart on much newer tyres. Hamilton's tyres had been on for just four laps when the Safety Car was called. Sainz's were 18 laps old.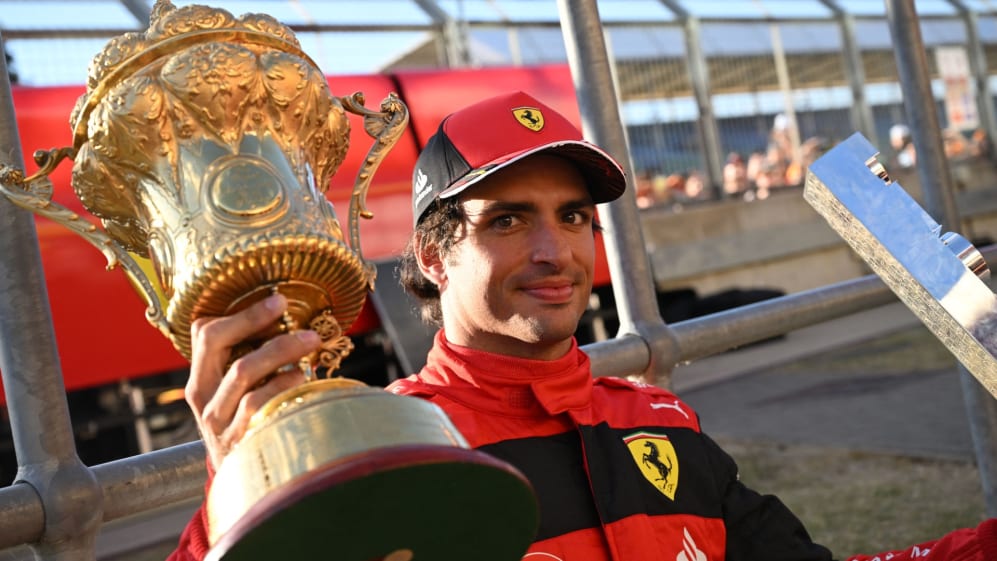 In this scenario, a new soft-tyred Leclerc would have been lined up third on the restart behind Sainz and Hamilton. That may well have been a perfectly winnable position for Leclerc. But Ferrari initially believed banking track position with a new-tyred Sainz holding off the pack would have made it winnable for Leclerc too.
Leclerc had his doubts. "That is going to be tough," he assessed of his chances as they were following the Safety Car. "What is the tyre difference?"
READ MORE: 'That was Formula 1 at its best' says Hamilton after battling to P3 in home Grand Prix
His engineer came back with the information that they expected the soft to be 0.5s faster initially but quickly degrading thereafter. That was not an accurate picture. The new soft was more like 1s per lap faster than Leclerc's old hards – and at this late stage of the race, its performance was not about to degrade all that fast, with the cars on a low fuel load and the track nicely rubbered-in.
As Sainz was asked by the team to drop back 10 car lengths (the maximum allowed) for the restart, he made the point that a far more certain route to a Ferrari victory would be allowing him to use his new tyres to pass Leclerc immediately, leaving the latter to fight with the others and in that way spring Sainz free. The team acquiesced, and in that way Sainz took the victory. Leclerc fought like a demon with Hamilton and Sergio Perez but ultimately finished only fourth.
Mattia Binotto defended his team's choices. "I think the decision we took was the right one, the proper one, each single time. Should we have stopped at the Safety Car is maybe the only one we are questioning, I think. If we would have stopped [Charles] maybe the others would have stayed out and he would have maybe been fourth on soft tyres.
READ MORE: Perez enjoys 'epic' final laps at Silverstone after recovering from last to P2
"On the other side, would he have been able to recover the position? Not sure. I think that obviously with hindsight it's easy to say that we could have done [something] differently. Once again we have a Safety Car at the wrong moment when we are leading the race comfortably.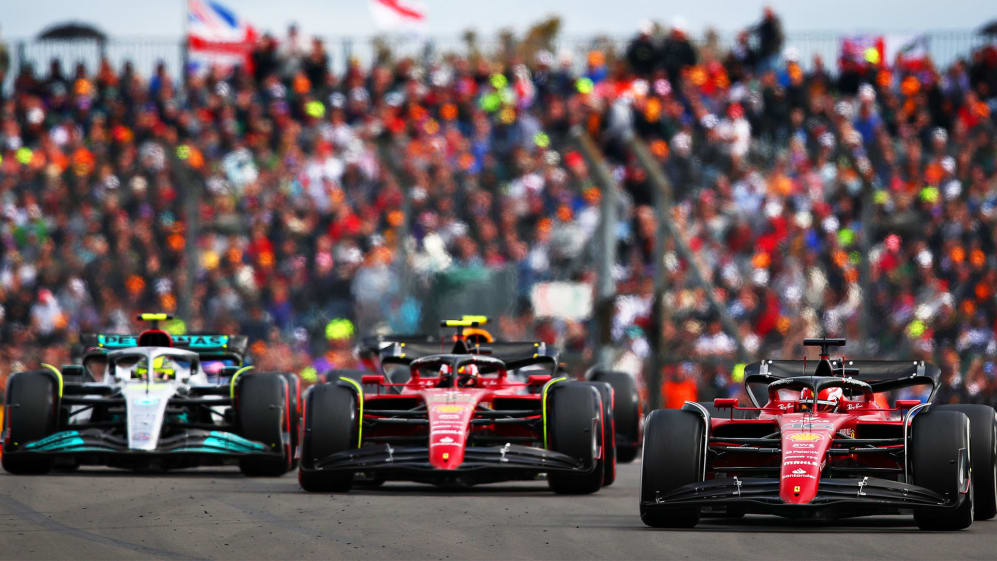 READ MORE: 'It was looking good for victory' – Leclerc says he 'cannot hide disappointment' after falling to P4 at end of British GP
"We knew that the restart would be very difficult. It would have been very difficult for him because the others behind on soft tyres would have been very aggressive. We had to trust and let [Carlos] do the best he can do for the team, and himself certainly, but for the team.
"And I think [Carlos] proved the few laps before with swapping with no discussion. And even when stopping in the first pit stops earlier, compared to Charles, he had no discussion because he trusts in the team and the way he is behaving. So I am very happy. He did his best and there was no way probably to give the race to Charles. I think he did the best he could do for a Ferrari victory."