'Bloody undriveable' Haas 'won't go in a museum', says Grosjean after Q1 exit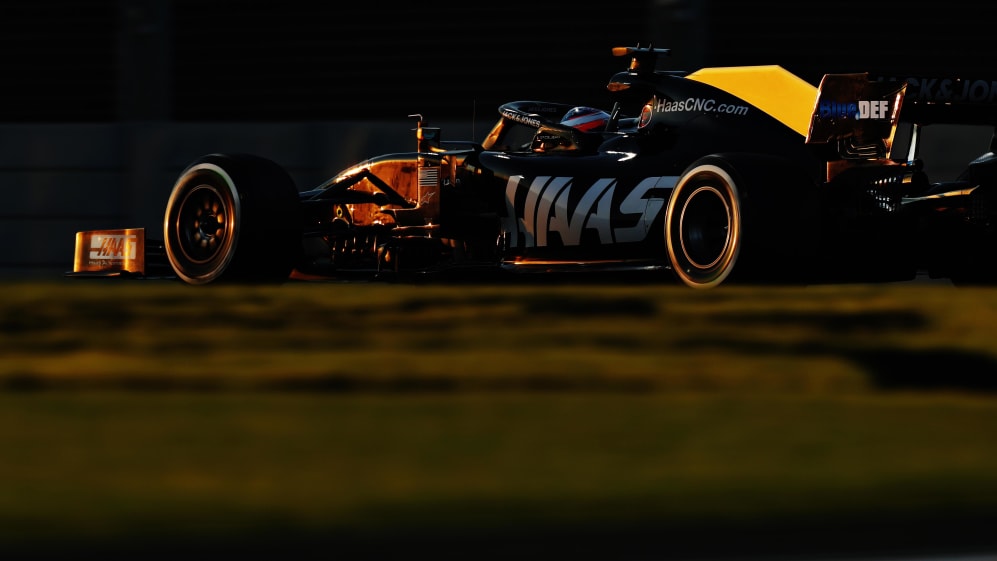 We've had the last qualifying session of the 2019 season – and after failing to make it out of Q1 in Abu Dhabi, Romain Grosjean has admitted that he was pleased to be nearing the end of his time behind the wheel of Haas' troublesome VF-19 challenger.
Haas have endured a largely agonising 2019, which has seen the team score just 28 points going into the Abu Dhabi Grand Prix weekend – having been on 90 points at the same point last season. And when asked if he was happy to be approaching the end of the season, Grosjean replied candidly: "Kind of happy, to be fair. I've been positive all year. Let's just say we're looking forward to getting rid of that [car] – and it won't go into a museum!"
READ MORE: World champion Hamilton captures pole for 2019 finale in Abu Dhabi
I was thinking after FP3, 'It's going to be alright'. Then we go into quali and the bloody thing is undriveable!
Grosjean had shown some excellent one-lap pace in Abu Dhabi leading up to qualifying, going P6 in Free Practice 1 and P7 in FP2.
But a crash with Valtteri Bottas in the latter session irreparably damaged a new aerodynamic package the team were experimenting with, forcing them to revert back to the older spec. And then, once again, the car's mercurial nature reared its head...
"Yesterday I was super happy with the car," lamented Grosjean. "Obviously we had to change the car following the crash with Bottas. This morning we put our heads down, we worked hard. We got a decent car, P11 in FP3, thinking, 'Yeah, you know what? We've got more in our hands and it's going to be alright'. Then we go into quali and the bloody thing is undriveable!
READ MORE: Leclerc ready to 'take risks' at the start in bid to beat Verstappen
"No one's fault. The engineers have done their best, I drove the same way. But we got into Turn 1 [in Q1] the same as Kevin [Magnussen] and I was sideways and lost three-tenths already. When you're that tight, it's never going to be good."
Grosjean and Magnussen are now set to start the Abu Dhabi Grand Prix in P14 and P15 respectively, once Bottas takes his raft of engine penalties. And with the team having taken just two points in the last nine races, any crumbs of comfort the drivers can salvage at Yas Marina will be extremely welcome for Haas to keep up morale going into the winter break.